Guide to internet for working from home in 2023
---
---
We're committed to transparency. We may earn money when you follow our recommendations, but compensation doesn't affect our ratings. Learn more.
Relying on your internet connection to work from home is on a whole different level than just relying on your internet to watch your nightly Netflix episode. You need a connection that you can trust completely. The spinning wheel of doom becomes a much more serious issue when it's preventing you from participating in an important meeting or downloading the file that you need to meet that deadline.
What might surprise you, though, is that you really don't need the fastest internet on the planet to work from home successfully. You can get by with a connection as slow as 35 Mbps if you're the only one using the connection (I've been doing it for 3 years now). But speeds that slow do lend themselves to the occasional Zoom fail and can cause large sites or databases to load more slowly than you'd like.
For that reason, we recommend 50 Mbps as a baseline internet speed for working from home. That said, there's more to WFH internet than just your speed—we'll help you unpack everything you need to know so you can get the right connection for your home office.
Top three internet factors for working from home
To understand what constitutes a good internet connection for working from home, you need to first know the basics of a good internet connection: good download and upload speeds, unlimited data, and a reliable internet type.
Ready to find a better provider now? See our recommendations for the best internet providers.
1. Good download and upload speeds
Your download speed is how fast your internet connection downloads information from the internet to your browser or computer. Your upload speed is how fast your internet connection uploads information from your computer (like a photo or PDF) to the internet. The faster either of these speeds are, the faster you'll download and upload information online.
Most people will use much more download speed than upload speed, which is why internet connections typically have much faster download speeds than upload speeds—unless you have fiber, which offers symmetrical upload and download speeds.
Download speed activities
Watching someone else's screen or video on Zoom
Loading Slack
Reading email
Researching online
Watching a recorded tutorial
Upload speed activities
Sharing your own screen or video on Zoom
Sending a Slack message
Sending email
Posting photos or videos
How much internet speed do I need to work from home?
You need at least 30 Mbps of internet speed for one person to comfortably work from home. Although you can get by on less if you need to, 30 Mbps is our recommended baseline and 50 Mbps is our preferred work-from-home internet speed.
Recommended speeds for common online activities
Zoom: 1–3 Mbps
Microsoft Teams: 2–4 Mbps
Slack: 2 Mbps
Google Docs: 0.5 Mbps
Learn more about how much internet speed you need.
Although the recommended internet speeds for each online activity are significantly lower than 30 Mbps and 50 Mbps, you'll have a more reliable connection if you have enough bandwidth to support multiple activities at once. For example, you don't want to check your video doorbell during a Zoom meeting and max out your bandwidth. Allowing your connection enough of a buffer will pay big dividends when it comes to staying connected when it counts.
If you have a demanding online job or if you have multiple people working from home at the same time, it's probably better to get more internet speed than you technically need rather than trying to squeeze as much as you can out of the minimum speed that works. You'll also want to take into account the silent bandwidth suckers in your house, which includes smart home devices like doorbells, security cameras, and even washing machines that are always online.
Check out our recommendations on the fastest internet providers to get an idea of who can best meet your need for speed.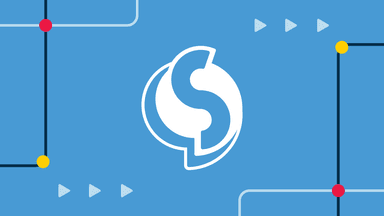 The internet always seems to slow down and stop working right when you need it most. The good news is there are several things you can do to help encourage your internet to pick up the pace: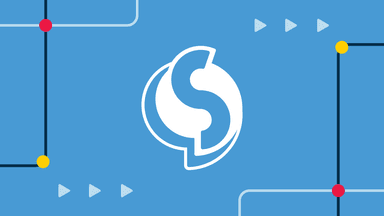 You'll probably run into abbreviations like Mbps, Gbps, MB, and GB when researching internet plans. Since these terms are used to measure internet speed and amounts of data, understanding them is important for picking an internet plan that meets your needs.
2. Unlimited data
Budgeting your data is just another job to do when you're not on an unlimited data plan. Plus, who wants to have to choose between patiently listening to your boss ramble for an hour or cutting them off so you can watch the latest episode of The Rings of Power later that night?
The truth is very few internet plans are technically unlimited—but most offer a data cap of 1 TB, which is basically unlimited (unless you're an internet maven). If your internet plan offers a data cap less than 1 TB, consider switching to one with a bigger data cap to give you some peace of mind. Working from home all day, five days a week (or more) can really eat away at your data cap quickly.
Data gets more sparse in internet plans the farther away you get from metropolitan areas. For example, if you're shopping for internet in a rural area where satellite internet is your only option, budgeting your data is an absolute must—unless you're lucky enough to have unlimited data through Starlink.
A good place to start if you have a lower data cap is to evaluate what activities you perform in a typical work day. Then add that up for the whole month and calculate your monthly data usage based on the chart below. If your number is still well below your data cap, you're probably okay to stick with your current internet plan. But if it's bumping up against it or completely blowing past it, find an internet plan with a bigger data cap.
Data use for common internet activities
Streaming in HD: 3 GB per hour
Checking email: < 1 MB per hour
Zoom: 1 GB per hour
Surfing the web: 18 MB per hour
3. Reliable internet type
Internet type will affect internet speed performance, so stick with cable or fiber when you can. Cable and fiber are less prone to slowdowns than DSL, dial-up, or satellite internet. Cable and fiber also offer faster speeds overall. But the absolute best option is fiber internet.
Fiber internet has symmetrical upload and download speeds, which means you'll get upload speeds that are just as fast as the download speeds. Fiber internet is available only in select households though. So if fiber is available in your area, count your lucky stars and get it. It's the best kind of internet you can get, and it definitely won't let you down.
Working from home is still possible on a DSL or satellite internet connection, but it won't be as smooth as it would be on a cable or fiber one. Working from home on dial-up is all but impossible, so we strongly recommend seeking out better internet service if that's what you have currently.
Fiber internet
Fiber speeds range from 500–10,000 Mbps. See our rankings for the best fiber internet providers.
---
Equal upload and download speeds

No traffic-related slowdowns
Cable internet
Cable speeds range from 50 Mbps to 5 Gbps (5,000 Mbps). See our rankings for the best cable internet providers.
---
Widespread availability

Faster speeds than DSL
---
Slowdowns during high-traffic periods (evenings and weekends)
DSL internet
DSL speeds range from 5–100 Mbps. See our rankings for the top DSL internet providers.
---
No need for new wiring in most homes

Workable internet speeds

Least expensive internet connection type
---
Speeds max out at 100 Mbps

Many providers are retiring DSL offerings
Satellite internet
Satellite speeds range from 3–500 Mbps. See our rankings for the best satellite internet providers.
---
Available nationwide

Starlink offers better service when available
---
More expensive than cable, fiber, and DSL

Lower data caps (unless you have Starlink)
Fixed wireless internet
Fixed wireless speeds range from 20–300 Mbps. Learn more about fixed wireless internet.
---
Available in rural areas

Doesn't require infrastructure to your home
---
Requires a clear line of site to the connecting tower

Speeds tend to fluctuate a lot
Find internet providers in your area.
See all options in your area within seconds.
Internet equipment needed to work from home
Router
Once you have your internet connection good to go, you can turn your attention to the other essential component of your home internet connection: your modem/router. The most important thing to look for with your modem/router is to make sure your router supports the fastest internet speeds available on your connection. Most routers support internet speeds far faster than you can get from your connection. But if you're using an old or cheap router, it's worth checking.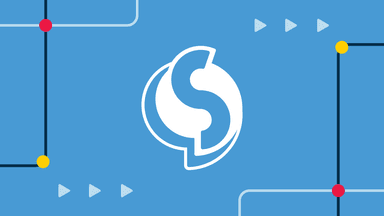 Pretty much every internet service provider (ISP) will give you a modem and router when you sign up for service. They'll even install it
Furthermore, if your office is in a weird spot of the house—like your basement or the sun room—you may also want to consider a mesh Wi-Fi system, especially if your router is in a different room from where you'll be working. A mesh Wi-Fi system is essentially a network powered by several devices that create one larger, stronger network than a single router can create. They're ideal for large spaces or for anyone who just wants to completely eliminate Wi-Fi dead zones.
Ethernet cables
If your router is close to the spot that you typically work from, you can also increase internet speeds by connecting your computer to the internet via Ethernet cable rather than Wi-Fi. Before you buy an Ethernet cable, though, make sure your computer has the right hardware and equipment to support this. Connecting your computer via Ethernet is a bit archaic, but it's a solid way to squeeze the most out of a would-be slow internet connection.
Final take: you don't need very much internet speed to work from home
While it's tempting to max out your internet connection with the fastest speeds and the most data all in the name of work, it's usually not necessary. And if your employer isn't subsidizing your internet bill, it's definitely not worth it. The nice thing about online work apps like Slack and Zoom is that they're designed to use as little internet speed as possible so they're more likely to keep working for your whole team, no matter the internet circumstances. That means that the minimum internet speed you need to make work possible is likely a speed you already have.
That's why although we recommend you get a connection of 50 Mbps or faster to work from home successfully, we also want you to know that it's certainly possible to make a connection slower than 50 Mbps perform well for working from home if that's what you need to do. The FCC defines broadband (the threshold for internet to be considered "high speed") to be only 25 Mbps, which means that's how fast the government thinks your internet needs to be to suit your needs.
More often than not, data becomes more of an issue than speed—especially if you live in a rural area. But having an internet connection with comfortable speeds and a comfortable data cap is a nice way to make your internet invisible (meaning you won't have to think about it)—and when your internet is invisible, you know it's working well.
That said, if multiple people in your house work from home at the same time or even just use the internet at the same time (think after-school video games), you'll certainly need more internet speed than the bare minimum. Bandwidth goes fast when it's shared, and you don't want to be the internet police all day when you need to focus on work. Investing in a better internet plan—even if it's just the next tier up—can be an easy way to save your sanity and preserve your work performance.
Find internet providers in your area.
See all options in your area within seconds.
---
The people behind our research
We believe the best information comes from first-hand customer experience and methodical research by subject-matter experts. We never source information from "content farms," and we don't generate content using artificial intelligence (AI). You can trust that our recommendations are fact-checked meticulously and sourced appropriately by authentic, industry-recognized people.
Cara Haynes has been writing and editing about internet service and TV for six years. Previous to contributing to Helpful, she worked on HighSpeedInternet.com and SatelliteInternet.com. She graduated with a BA in English and a minor in editing from Brigham Young University. She believes no one should feel lost in internet land and that a good internet connection significantly extends your lifespan.
Bri Field has a background in academia, research writing, and brand marketing. She has edited scientific publications, conference papers, digital content, and technical communications. As Assigning Editor, she enjoys ensuring all content is accurate, clear, and helpful. In her free time, you can find her in the kitchen trying a new recipe, out on a hike, or working through her massive TBR list.