How to get free and low-cost internet at home
---
---
We're committed to transparency. We may earn money when you follow our recommendations, but compensation doesn't affect our ratings. Learn more.
Having internet access is more important than ever, and there are many ways to get online for free or cheap. Between a new federal initiative, programs from internet providers themselves, and widespread mobile connectivity, you have a lot of options.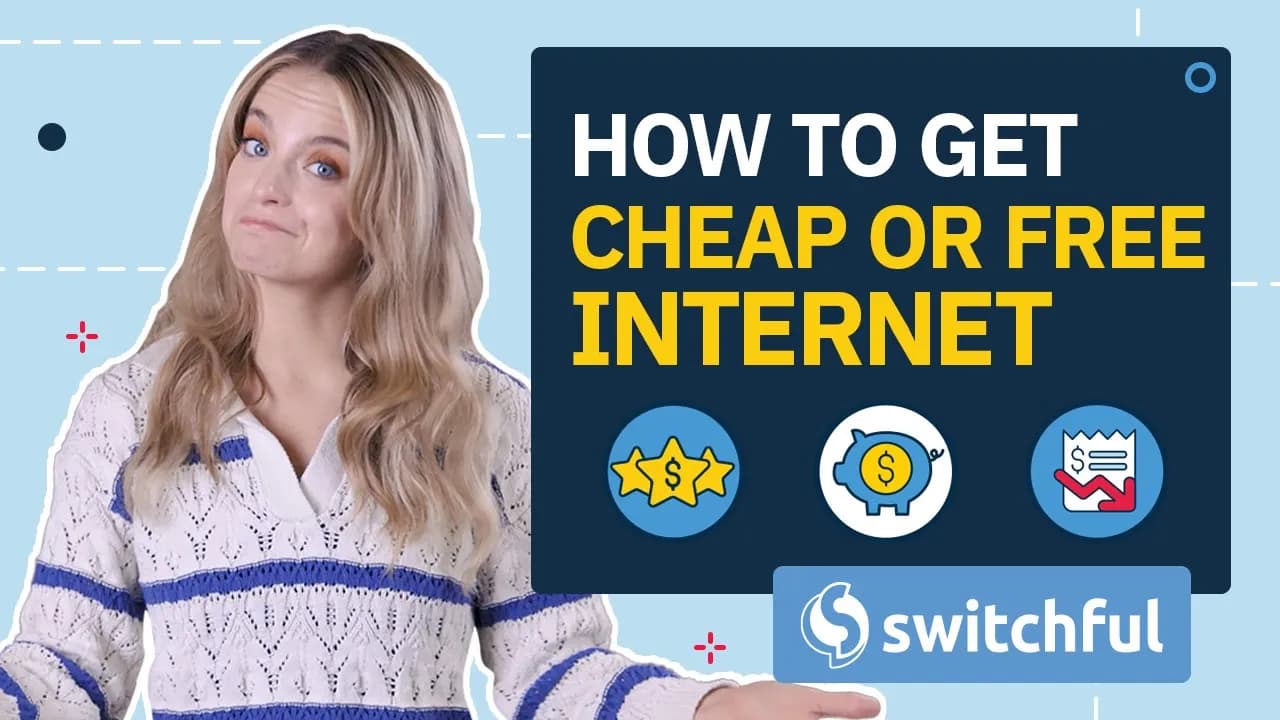 Free internet for students and seniors
The best and easiest way to get free internet at home is through the Affordable Connectivity Program, paid for by taxes and managed by the US Federal Communications Commission (FCC). Most low-income homes with students or retirees qualify, and you can get up to $30 off your home internet bill every month. On tribal lands, that figure gets bumped up to $75 per month.
For many households, that means 100% of the internet bill is covered every month, before taxes and fees.
All the biggest internet service providers (ISPs) participate in the program, and several of the smaller providers do as well. It was created in November of 2021 as a long-term replacement for the Emergency Broadband Benefit, which was instituted during the worst of the COVID-19 pandemic in 2020.
Details of the Affordable Connectivity Program (ACP)
You can qualify for the ACP by proving your household income is at or below 200% of the federal poverty guidelines. (1) You can also use the program if you receive certain kinds of public assistance, such as:
Free or reduced school lunch
Medicaid
Social Security Income
Veterans Pension
SNAP
If you think you qualify and need inexpensive internet, go to AffordableConnectivity.gov and follow the prompts to enter your information into the national database. The site works well on smartphones, but if you don't have one, we recommend a visit to your local library.
Head to the local library!
Virtually all libraries have public computers (2) with free internet access, and 76% have librarians trained to help you access government services. Most also offer basic digital literacy classes, including courses on staying safe online.
How the ACP works
After you sign up for the federal database, the next step is finding a participating internet provider in your area. Check your ZIP code in the tool below to see what internet providers are available in your area.
Find internet providers in your area
See all options in your area within seconds.
Once you've found a provider, let them know you're eligible for the ACP and ask what they offer. There's a good chance you can sign up for the lowest-tier plan for around $30 a month. Participating providers aren't allowed to charge termination fees, and many will include your modem and router equipment rental for free. In most cases, the internet provider will cover the installation or send you a free self-installation kit.
Once your service is up and running, the Affordable Connectivity Program will pay your internet company directly. You will be responsible for any remaining charges on your bill every month.
If you qualify, you may also be eligible for a free or reduced-price laptop to access the internet. Choose a participating provider and ask for details.
Phone service through the Lifeline program
Back in the 1980s, the federal government created a program to help low-income households get access to a phone line. That program, Lifeline, is still a cheap way to access the internet. It pays $9.95 per month (up to $34.25 on tribal lands) for mobile phone, landline, internet, or bundled services.
Qualifying for Lifeline is similar to qualifying for ACP, but the requirements are more strict. Your income must be at or below 135% of the federal poverty guidelines, or you can qualify through participation in certain federal public assistance programs. If you are enrolled in Lifeline, you automatically qualify for the ACP, but you will need to sign up separately.
If you qualify, you can sign up for both programs. That way, you can use the Lifeline program for mobile phone service while using the ACP for broadband internet, even if you're bundling with the same provider.
The roommate loophole
You can also get additional funding from Lifeline if you have roommates but you don't share money with them. As far as Lifeline is concerned, a household means a separate economic unit. If you have more than one household at your address, each household can get the benefit to go toward the internet bill. This isn't very useful for most people, but it can be a big help for places like boarding homes or senior care centers.
Find Lifeline and ACP providers in your area.
How to get cheap internet if you don't qualify for a federal program
Most federal benefits go to the elderly, college students, and families with children, and that's also true for the Affordable Connectivity Program. There are a few ways for adults without kids to qualify, but it's pretty tough.
If you make more than 200% of the federal poverty guideline and don't participate in any of the qualifying public assistance programs, you will need to find another way to get online or choose from our list of the best cheap internet providers.
Low-cost home internet from internet service providers
Before the Affordable Connectivity Program went into effect, several internet providers had their own programs to provide broadband to low-income households. These programs still exist, but most require proof of your low-income status. If you qualify, you'll probably also qualify for ACP participation.
We recommend talking with your provider directly to find the best option for your situation, but here's a quick roundup of the most common provider-based programs that can help you save money on your internet bill.
Comcast Internet Essentials: For $9.95 per month, you can get speeds up to 50 Mbps with no equipment fees and no contract. If you qualify for ACP, you can sign up for Internet Essential Plus, which costs $29.95 and offers 100 Mbps.
Access from AT&T: This program offers speeds up to 100 Mbps for $30 a month, which amounts to free internet with ACP, including free installation and equipment. The service is limited to areas with fiber connectivity, so if you have only DSL in your neighborhood, you'll need another option.
Spectrum Internet Assist: This program offers high speeds for free as part of the ACP, but doesn't specify how fast. It comes with a modem, and you can add Wi-Fi for $5 per month or use your own router.
Cox ConnectAssist: This program offers speeds up to 100 Mbps through the ACP and comes with unlimited data for the first 12 months. There's also a legacy Connect2Compete monthly plan for $9.95, but if you qualify for it, you will also qualify for the ACP.
FIOS Forward from Verizon: This $30 plan for ACP-eligible homes offers unspecified fast speeds, but you'll get kicked off if you don't use the internet for 30 days. To participate, you'll need a fiber connection.
Optimum Advantage: This program from Optimum (formerly known as Suddenlink in some areas) offers speeds up to 500 Mbps for $14.95, with a free router and no data caps. A fiber connection is required.
Connect to Compete from MediaCom: For $9.95 per month, you can sign up for speeds up to 25 Mbps as part of the Connect2Compete program (also spelled Connect to Compete). But if you qualify for that program, you'll also qualify for the ACP and can get speeds up to 100 Mbps for $30 per month by signing up for C2C PLUS.
Internet First from Astound Broadband: This program offers speeds up to 50 Mbps for $9.95 per month for qualifying families, and you get the first 60 days free.
While these programs tout free internet for low-income families, you may still be charged for taxes and local fees. These can vary quite a bit based on your provider and where you live, so read your bill carefully.
Mobile phone tethering for emergency internet access
If you can't get internet on your computer at home but have a smartphone with a data plan, you're in luck! There's a built-in way to connect. It's called tethering, and it's available on all modern phones. Some providers still charge a small fee for tethering, but most don't.
Depending on what kind of phone you have, you'll find a Personal Hotspot, Mobile Hotspot, or Tethering option in your settings. When it's toggled on, you'll see a new network in your laptop settings and you can connect like you normally would.
Mobile tethering creates a secure, personal hotspot that works well if you're in a pinch or on the go. However, it's not a great long-term solution. Tethering works only if you have a signal, and the connection can be slow. Even worse, the data usage counts against your monthly allowance.
Most people should tether sparingly
Even if you have unlimited data on your phone plan, you may face data limits when tethering. For most people, we recommend using tethering infrequently.
Mobile hotspots
Creating mobile hotspots using your smartphone is a good temporary solution, but purchasing a dedicated hotspot device may give you faster speeds and a more reliable connection. The easiest option is to purchase or rent a hotspot device from your mobile phone provider and upgrade your phone plan.
We looked into a few super cheap mobile hotspot options in the past, but we ran into issues with device availability and reliability. These would be our last-place recommendation for cheap or free internet.
Public and business hotspots
If you can't afford home internet, even with federal subsidies, you still have options for free internet, but you may need to leave home. Many public places offer free hotspots. In particular, look for:
Libraries
Government buildings
Schools (especially colleges or universities)
Transit stations
Many businesses also offer free Wi-Fi as a way to drum up business. Look for:
Coffee shops
Fast food restaurants
Laundromats
Gyms
If you rely on free Wi-Fi, smartphone apps can help you find it.
WiFi Map (3) is available for both Apple and Android and lets you search based on your location. With the premium version, you can download a map of free Wi-Fi hotspots to take on the go.
Instabridge (4) is another popular app for finding free Wi-Fi, and it works by showing you available networks and their passwords. It can be a little sketchy, though, because users often post passwords without permission from the network's owner.
Free public Wi-Fi can be a lifesaver, but it's usually pretty slow. The more devices logged into the network, the slower it will be. On most connections, you'll probably be able to browse the web and check email but won't be able to stream video or play games. You may face disconnection at inconvenient times, and it will work only when you're within a certain radius of the Wi-Fi routers.
Staying safe with free internet
Free Wi-Fi is great, and hackers agree! If you're on an unsecured Wi-Fi network, meaning a network that doesn't require a password, it's pretty easy for someone to spy on everything you're doing. If you do have to enter a password, that means the network is secure. But even then, the owner of the network may be able to see what you're up to. It's best to turn off file sharing on your devices when you're on public Wi-Fi and visit only encrypted sites.
If you need to check bank accounts, access medical records, or do anything else private while on public Wi-Fi, it will take a little extra effort. You can try:
A virtual private network (VPN), which hides your IP address
A secure browser like Tor (5), which defends against surveillance with multi-layered encryption
Browser add-ons like DuckDuckGo (6), which encrypts your info on any site you visit
These solutions can slow down speeds by quite a bit and may open you up to other security risks. Check customer reviews before you download any VPN or browser, and proceed with caution.
Internet provider hotspots
Another way to get free internet is to use a hotspot from an internet service provider such as Xfinity, Cox, Spectrum, or Verizon. These are usually faster and more stable than public hotspots, but you'll need to log in with a username and password from a paying subscriber. You may also need to download an app.
It's pretty common to share passwords to get on these hotspots, and you'll find them in all kinds of neighborhoods. That means you can often get on from home even if you don't subscribe. With Xfinity, for example, you can log onto provider hotspots on a single account with up to 10 devices at a time.
Share passwords with caution!
Before you try this hack, it's important to note that getting free internet by borrowing passwords may be against service agreements and is technically illegal. It's not very likely, but you (or your friend who shares their password) could face penalties and even prosecution.
Free and cheap dial-up internet service
If you can't get cable or fiber internet where you live, and there's no mobile data coverage, there is one last way to get cheap internet: dial-up. It works by sending data signals over phone lines, but there are some serious disadvantages:
Speeds are capped at 56 Kbps (that's less than 1% of the speeds offered by most ACP providers)
You have to have a working landline (and that means paying $20 or more each month for phone service)
Once upon a time, dial-up was the only way to access the internet. Now, only a few viable options exist. With NetZero, you get your first 10 hours of dial-up free every month, and hourly charges accrue for more usage. Only Windows devices are supported. If you go with Juno, your first month is free. After that, you pay $15.95 per month for unlimited service.
Conclusion
The Affordable Connectivity Program is a game changer when it comes to free internet for low-income households, and we highly recommend taking advantage of it if you qualify. If you don't, there are a few more things you can try:
Reach out to providers in your area and explain your situation
Try mobile tethering or hotspots through your mobile phone provider
Use public and private hotspots (but be aware of security risks)
Connect via dial-up through your landline phone cables
Access to the internet is a necessity, and there are ways to get connected even if you don't make a lot of money. Good luck out there!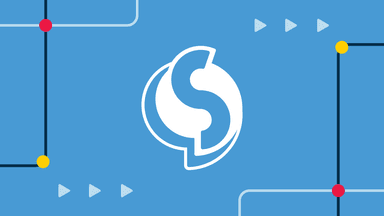 DSL internet (or digital subscriber line) is a staple in rural parts of the country and offers reasonable speeds of up to 100 Mbps—not the fastest by a long shot, but enough for most day-to-day activities. Dial-up, on the other hand, is a dinosaur in the networking world that offers pretty much nothing that you can't get more of elsewhere. That said, we'll explore each technology in detail so you can make an informed decision. Let's dive in!
---
The people behind our research
We believe the best information comes from first-hand customer experience and methodical research by subject-matter experts. We never source information from "content farms," and we don't generate content using artificial intelligence (AI). You can trust that our recommendations are fact-checked meticulously and sourced appropriately by authentic, industry-recognized people.
Rebecca Palmer has been writing about tech and consumer finance since 2010. Her work has been featured in the Deseret News, Idaho Business Review, TopTenReviews.com, and more. She holds a bachelor's degree in journalism from Weber State University in Ogden, Utah, and lives in Salt Lake City with her exceptionally delightful pup, Nymeria.
Bri Field has a background in academia, research writing, and brand marketing. She has edited scientific publications, conference papers, digital content, and technical communications. As Assigning Editor, she enjoys ensuring all content is accurate, clear, and helpful. In her free time, you can find her in the kitchen trying a new recipe, out on a hike, or working through her massive TBR list.