10 practical tips to boost home security for renters
---
---
We're committed to transparency. We may earn money when you follow our recommendations, but compensation doesn't affect our ratings. Learn more.
Striking a balance between feeling safe at home and respecting property rules can be challenging for renters. But with the right strategies, you can beef up your home security without headaches.
Let's explore 10 practical home security tips for renters:
Choose a DIY system
Start with the basics
Customize your equipment
Consider self-monitoring
Pick the right motion sensors
Use timers on your lights
Install security bars on your windows
Mount a no-drill doorbell camera
Abide by your property manager's rules about installing home security systems
Save money with deals and discounts
Tip #1: Choose a DIY system
Choosing a DIY home security system is a smart and cost-effective way for renters to enhance their home security. DIY systems are typically easier to install and move around. Best of all, you can usually get a dependable DIY system for a few hundred bucks or less.
When it's time to move out of your rental property, removing your DIY system is a straightforward process. You won't need to worry about leaving marks on the walls or other surfaces in the home. This is a big advantage for renters who don't want to risk losing their security deposit for damaging their rental.
Besides saving money and enjoying hassle-free installation and removal, DIY home security systems often don't require contracts. The DIY approach is ideal if you're after an affordable, short-term home security solution. By going this route, you won't pay for services you don't want or commit to a long-term service contract.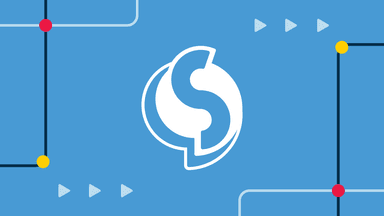 In today's home security market, consumers have hundreds of options, from less-expensive DIY systems integrated with smart home devices to traditional, professionally installed security systems. If you are considering a home security system but feel overwhelmed with all of the choices, we can help.
Tip #2: Start with the basics
When picking a home security system, look for one that includes all the basic components you need to get started. This includes motion sensors, door and window sensors, and a control panel. You can later customize the system by adding extra sensors or features. By starting small, you avoid getting a pricey system with features you may not need.
Tip #3: Customize your equipment
Customization is key when it comes to home security systems. Every renter's living situation is unique, and what works for one person may not work for another.
Most home security systems allow you to pick and choose the devices you need, so you can tailor your system to fit your living situation. For example, if you live in a ground-floor apartment, it may be wise to invest in extra window sensors or a motion detector that covers your entryway. Or, if you have a furry friend, you may get a motion detector that's pet-friendly and won't trigger false alarms.
Besides selecting devices from your security system provider's official offerings, it's worth looking into third-party devices that are compatible with your system. For instance, if you have a SimpliSafe system, you may purchase Wyze cameras that are compatible with it. This gives you more options for customizing your system without breaking the bank.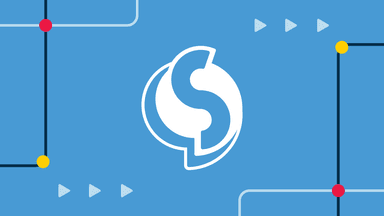 Looking to tailor a new home security system or add on to your existing one? This comprehensive guide covers some of the most popular devices based on consumer reviews so that you can make an informed decision about what will work best for you.
Tip #4: Consider self-monitoring
Professional monitoring has its place and purpose, but not everyone needs it. When shopping for the best home security system for your rental, think about whether self-monitoring will suffice. Self-monitoring means you can keep an eye on your home anywhere from your smartphone.
With a self-monitored system, you receive alerts on your phone when a movement or an action triggers it. For example, you'll get notified if your motion sensor detects a door or window opening. You can then check your cameras to see what's going on and take appropriate action as needed. If you see something suspicious, you can call the police or authorities without going through a monitoring service.
It's worth noting that self-monitoring does require some time and effort on your part. You'll need to check your phone regularly to ensure you're up-to-date on alerts. Have a backup plan in case you're unable to respond to an alert. You'll also be responsible for calling first responders in the event of an emergency.
Ask a neighbor or friend to check on your apartment periodically if you're going out of town.
Tip #5: Pick the right motion sensors
Reliable motion sensors are a staple of any robust home security system. But that doesn't mean that every type of motion sensor is right for you. For example, if you have pets or live on a busy street, the wrong motion sensor could get triggered unnecessarily.
Avoid disturbing your neighbors and getting a false alarm fee by researching different motion sensors. Reading through brand reviews can give you a feel for a company's reputation when it comes to motion sensor accuracy and reliability. Some brands, such as ADT and SimpliSafe, have a positive track record when it comes to motion sensors.
Tip #6: Use timers on your lights
The idea behind using timers on your lights is simple. When you're away, set your lights to turn on and off at different times throughout the day and night. This way, it looks like someone is moving around your home. Potential burglars will think twice before trying to break in.
When choosing timers, look for ones that are easy to program and allow you to set up several on-and-off times for different lights. Consider using smart plugs that you can control with your smartphone—this gives you even more control over your lighting and makes it easy to take them with you if you move.
You don't have to buy fancy equipment or invest in a high-tech security system. All you need are a few basic timers that you can set up to control your lights.
Tip #7: Install security bars on your windows
Installing security bars on your windows is an effective way to protect your property. Security bars can deter burglars from breaking into your home. By adding them to the windows in your bathroom and rooms, you make it harder for intruders to get in.
Make sure security bars don't impede your ability to escape in the event of an emergency. The bars should be easily removable from the inside in case there's a fire, for example, and you need to get out.
Tip #8: Mount a no-drill doorbell camera
A no-drill doorbell camera is a solid alternative to the traditional doorbell camera that requires drilling into a wall or door frame. Consider mounting one on your door to elevate home security without violating your lease agreement.
By installing a no-drill doorbell camera, you'll see who's at your door before opening it. This is an excellent safety feature for renters who live alone or in high-crime areas. Similar to lights, burglars are less likely to try a break-in if they see a doorbell camera watching them.
As an Amazon Associate, Switchful.com may earn commissions from qualifying purchases.
Tip #9: Abide by your property manager's rules about installing home security systems
Most apartment managers and homeowners have rules in place about what types of security systems or devices you can install in rentals. These regulations may be in place for various reasons, such as concerns about property damage or potential false alarms.
Understanding these rules and communicating with your property manager about any questions or concerns is essential. When communicating about security systems, ask about their specific limitations.
If drilling isn't allowed, you can explore alternatives that don't involve making permanent changes to the property. Plenty of home security system providers offer peel-and-stick device options.
Tip #10: Save money with deals and discounts
In addition to shopping around for the best prices, stacking discounts can help lower your home security costs.
If you're leaning toward professional monitoring, some companies will discount their services if you pay for a year's worth of monitoring up front. Others offer deals to specific groups, such as senior citizens, veterans, and people with impairments. For example, Ring offers 20% off to military, medical personnel, and first responders. Vivint has a "Vivint Gives Back" program that offers discounts to people with developmental or intellectual disabilities.
Besides discounts for specific groups, security companies may run special offers and promotions throughout the year. By keeping an eye on a company's website and social media accounts, you can stay informed about these offers and take advantage of perks like product discounts, free professional installation, and a free month of monitoring.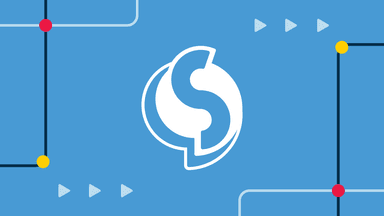 One of the questions you might have when it's time to move is, "can I take my home security system with me?"
Keep your rental property safe with the right home security system
Home security at your rental doesn't have to be costly or complicated. By following these eight actionable tips, such as choosing a DIY system, considering self-monitoring, and customizing equipment, renters can keep their properties and loved ones safe from potential threats. It may take some effort and research in the beginning, but the peace of mind that comes with knowing your home is secure is worth it.

---
The people behind our research
We believe the best information comes from first-hand customer experience and methodical research by subject-matter experts. We never source information from "content farms," and we don't generate content using artificial intelligence (AI). You can trust that our recommendations are fact-checked meticulously and sourced appropriately by authentic, industry-recognized people.
Sharon Wu is a Contributing Writer for Switchful with 8 years of experience covering home security and technology. With a background in research and content marketing, she helps people find the best products and services, tailored to their needs. Sharon is committed to providing accurate, resourceful, and digestible content to her readers. When not sharing her expertise, she enjoys spending time with her pugs and attending European car shows.
Eric Paulsen is a writer, editor, and strategist who has been creating content in the B2B, healthcare, FinTech, home security, and government sectors for more than five years. He holds an MFA in creative writing and lets everyone in his life hang that over his head. When he doesn't have his hands deep in some piece of content, he's either watching baseball or praying for the offseason to end quickly.