7 Ways to save money on your TV bill
---
---
We're committed to transparency. We may earn money when you follow our recommendations, but compensation doesn't affect our ratings. Learn more.
In a world of hidden costs, price hikes, and more add-ons than you can shake a remote at, watching TV can get expensive. To make matters worse, providers rarely offer you the option to build a custom plan with only the channels or shows you want. Chances are, you're paying for more TV than you really need.
The good news? That means there's probably a way for you to trim away some of your cable bill without giving up too much. How easy it is to save depends on how much effort you want to put in, what you must-haves are, and who your service provider is. Here are seven strategies you can try to save money on your TV bill.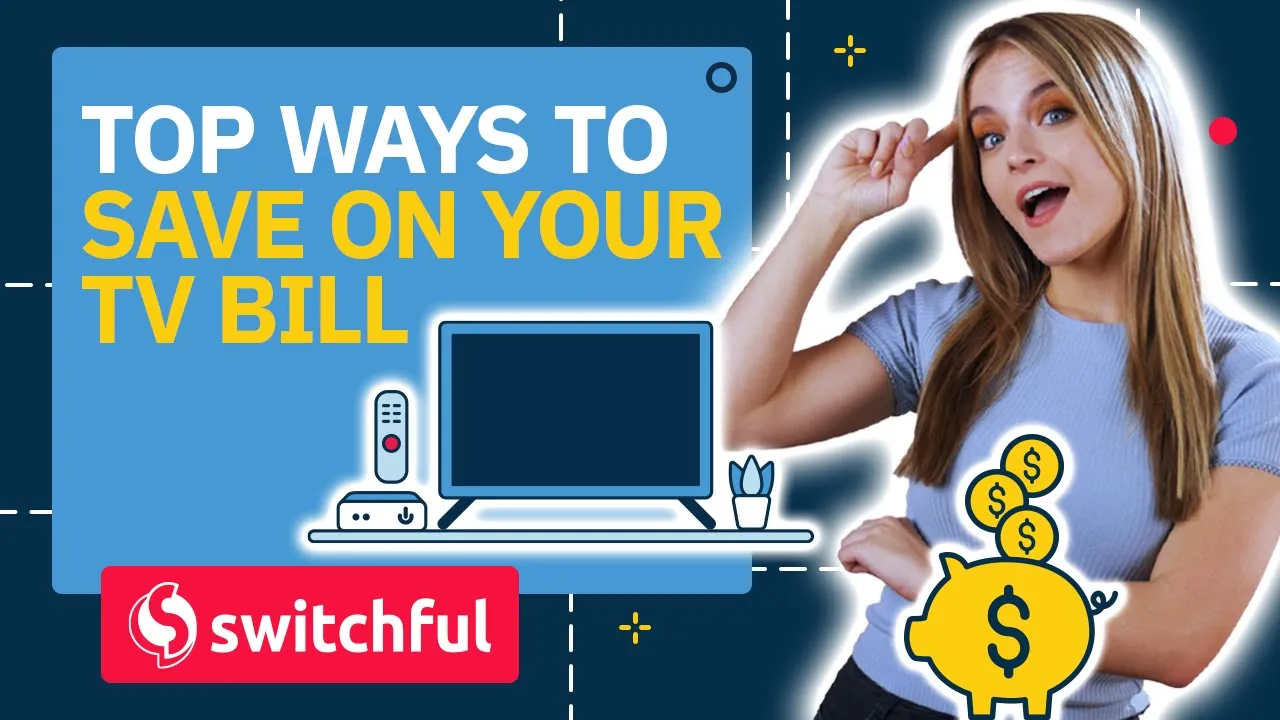 Key Takeaways
There are seven main ways to save on your cable TV bill, even if your provider isn't one of the cheapest.
You can keep your current plan by looking for recent promotions, bundling it with other services, or scaling back on equipment.
You could also downsize your plan, negotiate a lower price over the phone, or switch companies.
If you have broadband internet service, you could cut the cord completely and stream TV instead.
You may need to use different strategies if you don't want to give up your favorite sports events, premium content, or all your family members' favorites.
Which strategies work depends on who your TV provider is.
7 strategies for saving money on your TV bill
These seven strategies are tried and true, but before you try any, make sure you fully understand your TV bill. If you see mystery charges, don't hesitate to contact your provider by calling or using its chat service. Everything else on this list gets easier if you start with this knowledge.
1. Look for discounts on your current plan
TV providers are constantly tweaking their prices and offering promotional deals to attract new customers. As an existing customer, you might still be able to get these deals if you play your cards right. Take a quick look at your provider's website to see what's available. You might be able to log into your account and snag a promotion right then and there. If not, try calling a service representative and asking to apply a promotion to your account.
You might find other discounts too. Getting $5–$10 off each month for choosing paperless billing and autopay is pretty common. Less common discounts include student, military, and senior discounts.
2. Bundle services
Many cable companies also offer internet, home phone, mobile phone, or even home security. If you already use any of these services with another provider and don't mind switching companies, consider bundling them under your current provider. How much you'll save is hit or miss. Sometimes, bundles are merely a marketing gimmick without true savings to make you think you're getting a deal. So before you sign up, crunch the numbers.
On the flip side, find out if you have a bundle already that you don't know about. Lots of TV providers also give you access to other services like HBO Max or Peacock TV. If you're paying $5–$15 for a streaming service separately and your TV provider provides it for free, you're paying more than you should. Cancel your paid account and log in with your provider credentials for an easy win.

3. Minimize equipment
Unlike internet companies, most TV providers make you rent equipment from them. There's rarely an option to buy it up front or use your own gear. Still, you can save money on monthly rental fees if you're willing to scale back a bit. Households with multiple TVs can designate just the one in the family room for DVR recording or HD picture, leaving bedroom TVs with just live TV or Netflix.
Monthly equipment fees can run from $10–$20 per month per TV, so downsizing here can make a big difference!
4. Downsize your plan
If discounts and bundles aren't within easy reach, consider switching to a lower-tier TV plan to save some green. If your plan includes 100 or more channels or you get premium add-ons, you're almost certainly not on the cheapest plan available. If you watch all 100 channels, great! But if not, make a list of all your must-have channels and see if there's a cheaper plan that has them all. Also, see if there are any add-ons you're paying for that you don't use.
We should note that most TV providers group channels together in packages, so you probably won't get to pick only the channels you want to watch. But you might be able to get rid of some fluff and not notice much of a difference.
Some providers charge an early termination fee if you're under contract when you downgrade your plan. Make sure you read the fine print or check with a customer service representative to see if that will hold you up. If the fee is large, you might want to wait until your contract is up to downgrade.
5. Negotiate with your provider
TV providers don't like losing customers, so they're often willing to give you promotions and discounts—if you're willing to call customer service and negotiate. We know. Negotiating can be nerve-wracking and painful. But if other cost-cutting strategies haven't gotten you within budget, it might be time to give negotiation a shot.
Negotiating with a TV provider is a lot like negotiating with an internet provider. The best negotiators are nice but firm, combining human kindness with sticking to their boundaries despite high-pressure sales tactics. They also come prepared with a competitor's offer, their most recent bill, and a willingness to follow through on canceling if the representative won't budge.
When you call your provider, let the representative know early on that you're considering canceling. Often, as soon as the representative knows this, they'll transfer you to a retention specialist whose goal is to keep you subscribed. These reps are usually authorized to give you discounts, remove certain fees, or give you promotions and extras.

6. Switch providers
If cutting costs with your current TV provider doesn't seem possible, it might be time to give them the boot. But before you shop around for cheaper TV services in your area, make sure switching will actually save you money.
First, read the fine print on your current contract. Will you have to pay an early termination fee? Do you have any equipment to pay off or return? If so, time your escape carefully to prevent a sky-high final bill.
Next, read the fine print of your potential new plan. Will you be locked into a years-long contract again, only to be in the same pickle when your introductory pricing runs out? Will your new TV provider help you pay your current company's early termination fees to help you switch?
Finally, no matter which TV company you choose, it's usually best to avoid a basic cable TV plan. That's because these plans rarely give you much more than local broadcast channels like FOX, CBS, and ABC—which most people can get for free with an HD antenna.
Want to switch? See TV providers in your area.
See all options in your area within seconds.
7. Stream your TV
If you can't find an alternative TV provider that gives you the content you want at an affordable price, you're not alone. The portion of Americans who have satellite or cable TV has fallen from 76% to 56% since 2015 (1), but most of these folks aren't giving up their favorite shows. Instead, they're switching to low-cost on-demand services like Netflix and Hulu or a live TV streaming service like YouTubeTV or Sling TV.
On-demand streaming services can cost as little as $8 per month, while live TV streaming apps can cost as little as $25 per month. Services with live sports or news are usually closer to $70 or more, but sometimes they come with more TV channels than comparably priced cable and satellite TV packages. Plus, they don't lock you into a contract, so you can switch streaming services throughout the year. Splurge during football season, after the full season of The Peripheral comes out on Amazon Prime Video, or when your kids are out of school for the summer, then cut back when you know you'll be watching less.
How to save without losing the content you love
While you might face some hard choices to whip your TV budget into shape, there's probably a way to keep your favorite content and still save some money. It's all about maximizing your budget for what matters most. We've found that sports fans, premium channel lovers, and families have the hardest time cutting back, so here are some strategies specifically for you.
How sports fans can save on TV
Many sports fans just accept that their TV bill will be bigger than their non-fan friends. But no matter what kind of fan you are, you can save by prioritizing your dollars carefully.
The local fan
If you love one or a few local teams, focus on getting the one or two Regional Sports Networks that air your teams' games. Most cable and satellite TV providers have ones that play local home games and some away games. Live TV streaming services can be hit or miss, so shop around carefully.
The hardcore fan
If your goal is to get all the sports, your best bet is probably a sports package with a cable or satellite provider to get your RSNs—plus add-ons or streaming services like MLB TV, NBA League Pass, and ESPN+.
The casual fan
If you're more of a casual sports fan who likes to watch the biggest games, your focus will be on getting national sports networks like the ESPNs, TNT, USA, and TBS. A low-cost streaming service like Sling TV Blue and Orange combo will get you there. If you want to add your RSNs, Fubo has a lot of them and costs about $20 more each month. Only DIRECTV STREAM has more RSNs. It'll cost you about the same as the satellite's promotional pricing, but without a contract, you can cancel during the off-season.
How to save on TV if you love premium channels
Chances are, cutting the cord and leaving your cable or satellite provider altogether is a good move for you. You can get most premium channels à la carte by simply subscribing to one of these services for around $10 each:
If you're a Cinemax fan, however, we have some bad news for you: as of August 2022, Cinemax Go no longer exists. You can get Cinemax only as an add-on, and only some cable, satellite, and streaming services have it. And it'll cost you at least $10 on top of what you're already paying.
How families can save money on TV
If your family is like mine, everyone wants to watch something different. And when you're trying to trim the fat from your TV bill, it's hard to cut around what everyone wants. Try asking each person for their top three shows or channels and shopping for plans or services that capture all or most of that and skipping everything else. Conversely, each family member could choose one streaming service and share it with everyone else.
If you can't downsize your bill that way, focus on bundling your services with a provider that offers a bundling discount. Or shop around for a cheaper company as you approach the end of your contract. If you find a better deal, leverage it to negotiate a lower price with your current provider. If you can't talk them down, you already know which provider you're switching to next.

How to save money with your current provider
Switching providers can be a hassle—especially if you're stuck in a contract. Sometimes, it's easier to try to lower your bill with your current company instead of jumping ship. But every provider is different, so try to find what works best with your company. Here are tried-and-true tactics that work with some of the largest providers.
How to save money on your Xfinity TV bill

Xfinity is one of the easiest companies to save money with. Between bundling, negotiating, optional contracts, streaming options, and other discounts, there's probably something you can do to pay less without cutting back.
Bundle services: In addition to TV, Xfinity also offers internet, mobile phone, home phone, and home security. You could see up to $60 in savings with a multi-product discount.
Cut the cord: If you have (or are willing to switch to) Xfinity internet, get the free Xfinity Flex streaming box. It'll help you access all your streaming apps in one place if you're cutting the cord.
Negotiate: Xfinity is often open to negotiating, especially if you're near the end of your contract and willing to recommit. You can get $20 off each month for signing a 1-year contract on some plans.
Cut back on TVs: Xfinity charges around $8 per month for every TV after your first. If you have multiple TVs, consider downsizing—or designating some of them for streaming only.
Skip the HD DVR: Between the rental fee and the DVR service fee, each HD DVR adds nearly $20 per month. Consider having just one HD DVR box in the living room and using the standard Xfinity cable box for other rooms. Or skip the HD and DVR altogether and go with the standard TV box at no additional charge.
Get autopay and paperless billing: You can get a $10 monthly discount on most Xfinity plans. Autopay could also help you avoid late payment and reactivation fees, which add up to about $16.
How to save money on your Spectrum TV bill

Saving money with Spectrum is harder than with other providers. It offers "packages" for TV, internet, and home phone, but if you do the math, you'll find there's no discount for bundling. There's no discount for being a student or serving in the military, either. And Spectrum doesn't have an autopay or paperless billing discount. It offers them "at no additional charge." And unlike its predecessor, Time Warner Cable, Spectrum is unlikely to give you a ton of other discounts.
Scale back your gear and DVR storage: Spectrum charges around $10 per month to rent an HD TV box, $10 per month to rent an Apple TV 4K, and $5–$10 for cloud DVR storage. Consider decking out just one TV in your household with all the bells and whistles and skipping it on the others. Or, buy an Apple TV 4K outright for $100–$150 directly from Apple or on Amazon. Spectrum charges around $180.
How to save money on your DIRECTV bill

DIRECTV has a few cost-cutting options, but beware of any bundling offers you see. While DIRECTV teams up with AT&T fiber internet in some areas, there's no discount for getting both.
Cancel premium services: DIRECTV gives new customers three months of free HBO MAX, MGM+, SHOWTIME, and STARZ—then begins automatically charging you for them if you forget to cancel. Check your bill for these add-ons and nix them if you don't want them anymore. If you don't, you could be paying an extra $55 a month for the premium channels.
Go paperless and automate: You can get $10 off your monthly bill if you sign up for autopay and paperless billing. Unfortunately, this discount is included in DIRECTV's advertised pricing, so you might already be getting it.
Switch to DIRECTV STREAM: at first glance, DIRECTV's satellite service looks $5–$20 cheaper than DIRECTV STREAM. And it is—for the first year. But if your promo period is ending, your bill could jump $35–$65 per month. That extra few bucks for DIRECTV STREAM (and not having to sign a contract) is looking pretty good, right?
Negotiate: Customers report that DIRECTV representatives often offer around $10 per month in discounts for a year to people who are willing to call in. Shop around for competing rates even if you live in a rural area. You can probably get DISH or a streaming service at least.
Scale back your equipment: With DIRECTV, your first Genie DVR is free, but additional ones cost around $7 each per month. If you have more than one TV, consider making one TV your DVR station and reserving the others for watching live.
How to save money on your DISH bill

DISH doesn't offer any money-saving bundles, despite advertising a partnership with Frontier. It doesn't offer a discount for autopay or paperless billing either. Negotiating with DISH is also a challenge, but it doesn't hurt to try.
Sign a contract: DISH offers no-contract service, but it can come at a higher price than its contract plans—about $10–$15 more each month. Plus, if you sign up with DISH for two years, your rate is locked in. Without a contract, your monthly costs could go up whenever DISH decides to raise its rates.
Rent less equipment: While DISH includes a Hopper Duo DVR with your plan, the upgraded Hopper 3 box costs $15 per month. Consider going with just the Duo version or scaling back your Hopper 3 boxes.
Cancel your DISH Protect plan: This premium customer experience service costs $11–$30 per month. Even the lowest-tier option includes more free tech visits than you should need—especially since you can usually talk them into fixing DISH-caused issues for free.
Apply for senior, military, or other perks: Seniors, military personnel, first responders, healthcare workers, and teachers don't get a discount with DISH, but you can score a bonus channel package, a movie rental, or other free goodies. If you're already planning on paying these perks, you could save money if you qualify.
TV doesn't have to empty your piggy bank
Saving money on TV can be a challenge with some providers, especially if you want to watch sports, love premium channels, or have a big family. But if you're willing to negotiate, cut the cord, forgo equipment rental, or go all-in with a company, you can usually save a few bucks without giving up the content you love.
If you do need to cut back, you have options there too. Often, a low-cost live TV streaming service like Sling TV or on-demand services like Prime Video have enough content to keep you reasonably entertained. And if your TV budget is $0, there are strategies for getting free TV too.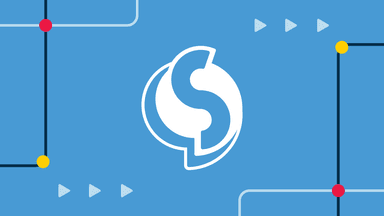 Cable and satellite TV providers change up their promotions constantly, but there are always good deals to be found. We share the different types of TV package promotions to look for, how to know if you're getting a good deal, and which providers offer the most exciting savings and bonuses.
As an Amazon Associate, Switchful.com may earn commissions from qualifying purchases.
---
The people behind our research
We believe the best information comes from first-hand customer experience and methodical research by subject-matter experts. We never source information from "content farms," and we don't generate content using artificial intelligence (AI). You can trust that our recommendations are fact-checked meticulously and sourced appropriately by authentic, industry-recognized people.
Kathryn is a consumer advocate writer who helps people quickly and easily find the best products and services for their needs. Over the last decade, she's helped people navigate everything from Internet companies to Medicare plans to business software. When she's not geeking out about saving her readers time and money, you'll find her climbing the rocks of Utah—or asleep in her favorite hammock.
Bri Field has a background in academia, research writing, and brand marketing. She has edited scientific publications, conference papers, digital content, and technical communications. As Assigning Editor, she enjoys ensuring all content is accurate, clear, and helpful. In her free time, you can find her in the kitchen trying a new recipe, out on a hike, or working through her massive TBR list.
Vilja Johnson leads Switchful's editorial and creative teams. She has been editing content in the consumer tech space since 2016, and she has over a decade of experience teaching writing and editing. She's passionate about creating content that resonates with people and helps them solve real, day-to-day problems. In her free time, Vilja serves on the board of directors for the PrisonEd Foundation, where she runs a writing program for inmates in Utah prisons and jails.