---
---
We're committed to transparency. We may earn money when you follow our recommendations, but compensation doesn't affect our ratings. Learn more.
DSL internet (or digital subscriber line) is an internet connection type that uses phone lines to transmit data. Though it isn't known for high speeds or especially good value, it's widely available, even in rural areas. Here's what you need to know if you're considering DSL internet for your home.
Here's how DSL internet works
DSL takes advantage of existing copper phone lines to deliver data to your home. Since a DSL connection uses the same phone lines you use to make calls with a landline, your home is very likely to already have all the wiring it needs. You simply connect a modem, which you can buy or lease from your provider, to a phone jack in your wall. And, unlike dial-up, you can still make calls while using the internet.
The speed you can get depends on the provider and plans available at your address, as with any internet service provider (ISP). But with DSL internet, speed also depends on the distance between your home and the provider. DSL may also be subject to network congestion, meaning you could experience slowdowns during peak hours. However, unlike wireless internet providers like satellite, DSL won't be affected by weather.
DSL internet is available to almost 90% of people in the US
According to the FCC, DSL internet providers offer service to 88% of the population of the US, including 75% of rural residents. (1) In less populated, remote areas, you might not have access to faster connection types like cable or fiber, but you can probably choose between DSL and satellite internet.
Find the best DSL internet providers in your area
See all options in your area within seconds.
DSL isn't the fastest, but it might be your best option in remote areas
Most people can get DSL internet, but it doesn't mean they should. Only 43% of the population can get broadband speed with DSL, and in rural areas, that number drops to just 31%. (2) DSL internet speeds may be capable of reaching cable and fiber's lower tiers, but the fastest speeds and best value are usually found with cable and fiber providers.
However, DSL and satellite internet providers may be your only choices in rural communities. In that case, DSL is often the better choice in terms of the speed and reliability you get for your money. Satellite internet often has data limits, expensive plans at higher speeds, and very high latency.
DSL plan speeds can range from 1 Mbps (practically unusable), to 25 Mbps (enough for surfing and light streaming), up to 100 Mbps (fast enough for multiple people to surf and stream simultaneously). This still isn't close to the speeds you can get with cable and fiber, and it probably isn't good enough for gaming. Your upload speeds will also be much slower than your download speeds, which could be an issue with video calls. With DSL, your speed decreases the further you are from the service provider, so your speeds will probably be worse in more remote locations.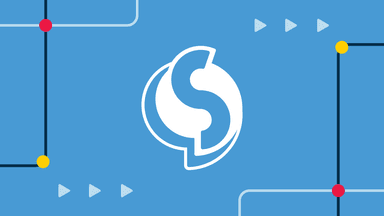 We've picked CenturyLink as the best rural internet provider. CenturyLink has good DSL availability in remote areas, so you can still get a reliable, wired internet connection even where cable and fiber don't reach. It offers low prices, no contracts, and unlimited data. All of this makes it an attractive option compared to satellite internet or fixed wireless.
DSL internet might cost less, but cable and fiber are usually a better value
DSL can sometimes be cheaper than cable and fiber, but it's not likely to be a better value. You're more likely to get higher speed and higher speed per dollar with cable and fiber plans. On the other hand, DSL is more widely available, so you may be choosing between DSL and satellite internet if you live in a rural area.
Satellite internet has high equipment costs, whether you pay up front or monthly, and its monthly plan costs can get out of hand quickly if you want decent speeds and enough data to accommodate activities like streaming. DSL is usually a better, more reliable choice than satellite internet.
The best DSL internet plans will be those that give you well over 25 Mbps download speed, the minimum to be considered broadband. You can often find DSL plans that can match the low end of cable internet speeds. DSL providers sometimes offer plans with no contracts and no data caps. DSL providers will usually lease a router to you for $10–$15/month, which is typical among ISPs, but you can also purchase your own. Learn how to choose a modem and router.
Is DSL internet right for you?
If you need an affordable home internet plan with decent but not blazing fast speeds, and you can't get a good cable or fiber plan in your area, DSL is a good choice. And it's usually a better value than satellite internet.
Our guides to the best DSL internet providers and the best internet providers can help you decide which provider is right for you.
Find the best DSL internet providers in your area
See all options in your area within seconds.
Frequently asked questions
Is DSL internet better than satellite internet?
DSL internet provides a better experience than satellite internet in most cases. Depending on what plans are available in your area, pricing and speeds may be comparable, but DSL is more reliable and has lower latency than satellite internet. For more details, check out our full comparison of DSL and satellite internet.
How does DSL compare to cable or fiber internet?
DSL is usually slower than cable and fiber, but its highest speeds can keep up with some wired providers' lower plan tiers. DSL is more widely available than cable and fiber, particularly in remote areas. It is often cheaper than cable and fiber. On the other hand, cable and fiber typically offer better value.
Is DSL internet fast?
DSL isn't the fastest type of internet connection, but it can reach download speeds of over 100 Mbps. Both cable and fiber plans can reach gigabit speeds (1,000 Mbps), and fiber optic internet plans can go even higher than that.
---
The people behind our research
We believe the best information comes from first-hand customer experience and methodical research by subject-matter experts. We never source information from "content farms," and we don't generate content using artificial intelligence (AI). You can trust that our recommendations are fact-checked meticulously and sourced appropriately by authentic, industry-recognized people.
Brittany is a Contributing Writer for Switchful with over five years of experience writing about technology in the US and Europe. Her primary focus is on mobile and internet topics. She is passionate about helping people choose the right tech for their needs at the right price.
Bri Field has a background in academia, research writing, and brand marketing. She has edited scientific publications, conference papers, digital content, and technical communications. As Assigning Editor, she enjoys ensuring all content is accurate, clear, and helpful. In her free time, you can find her in the kitchen trying a new recipe, out on a hike, or working through her massive TBR list.