Does bad weather affect TV and internet service?
---
---
We're committed to transparency. We may earn money when you follow our recommendations, but compensation doesn't affect our ratings. Learn more.
Whether you're trying to catch the big game or call into an important video conference at work, service issues are never fun to deal with. Poor weather or extreme temperatures can cause issues ranging from intermittent reception and slowdowns to complete outages. There are a few ways weather can affect internet and TV service:
Heavy rain or snow can prevent a steady satellite signal from reaching you.
Power outages from lightning strikes or extreme temperatures can prevent signals from traveling through cable or fiber lines.
A hard freeze can damage cable lines and break the connection.
What types of TV and internet are most often affected by weather?
For most modern internet types (cable, fiber, and even DSL), you shouldn't have to worry much about outages from the weather. The main issue you're likely to face is power outages bringing everything down. However, satellite and wireless internet are big exceptions to this rule.
Wireless signals are by far the most impacted by weather patterns, and the farther the signal has to travel through the air, the more vulnerable it is to interference. This means satellite TV and internet (like DISH or Hughesnet) are the most vulnerable to weather-related issues, with 4G, 5G, and fixed wireless internet following close behind. The main threat is precipitation, but satellite can be affected by nearly any type of adverse weather—even solar activity.
Why does weather affect some types of services and not others?
Services that transmit data through some type of cable—whether it's a telephone line, coaxial cable, or fiber optic cable—are generally less vulnerable to impacts from weather than wireless service types. This is because the presence of precipitation in the atmosphere can block the pathways taken by the radio waves transmitting data. It's essentially one more thing for the signal to pass through on its way to the destination.
Cable, fiber, and DSL services are shielded from this effect since they don't need to pass through the atmosphere—only the cables, which are typically buried underground. In fact, DSL and dial-up service can theoretically operate even without power to your home since they use copper phone lines to transmit data. Remember how landline phones used to work even when the power went out? It's the same principle.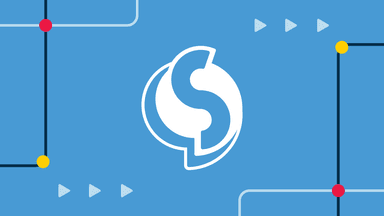 There are pros and cons to every internet service provider (ISP), so you should thoroughly research your options before making the switch to someone new.
What can you do to deal with inclement weather that's affecting your TV or internet service?
Unfortunately, there's not much you can do if your internet is affected by inclement weather. If your power is out, that pretty well explains things. However, if the lights are on but the internet is not, the first thing we recommend doing is checking to see if there's a known outage. Either give your internet service provider (ISP) a call or check out a site that tracks internet outages, like Down Detector. Some internet providers also have features for internet outage tracking in their mobile apps.
If there's a known outage, then you know what your problem is and that the ISP is aware of it. If there's not, you can report yours (and potentially get some troubleshooting help) by calling your ISPs customer service line. Before calling, it doesn't hurt to check any outdoor equipment, such as satellite dishes, for damage. This can help speed up the process by giving the ISP an idea of what's going on.
How can you weatherproof your home or internet equipment to protect it from weather-related issues?
If you have satellite TV or internet, there are a couple things you can do to help avoid weather-related issues—mostly around keeping snow and ice from accumulating on the dish.
First, you can buy what are known as satellite dish heaters, which help keep the surface of the dish above freezing temps. Many are automatic, like the popular HotShot dish heater. It will turn on and off as needed to keep your dish as clear of build-up as possible.
Your other option is a satellite dish cover. These are fitted nylon covers that aim to make the dish too smooth for snow or ice to accumulate. They're not usually as effective as a dish heater, but they're also easier to install and typically much cheaper.
Satellite dishes are also somewhat vulnerable to strong winds—they can be blown out of alignment with the orbiting satellite. The higher the dish is mounted, the more likely this is to happen, so try to mount yours low or somewhere it'll be protected from wind gusts. If it does get knocked out of alignment, you may need to have a technician come out and fix it.
Don't let bad weather cause you to have a bad time
If you're just tired of dealing with weather-related issues and it's time for a change, you have options.
Find providers in your area.
See all options in your area within seconds.
---
The people behind our research
We believe the best information comes from first-hand customer experience and methodical research by subject-matter experts. We never source information from "content farms," and we don't generate content using artificial intelligence (AI). You can trust that our recommendations are fact-checked meticulously and sourced appropriately by authentic, industry-recognized people.
Dave Schafer is a freelance writer with a passion for making technical concepts easy for anyone to understand. He's been covering the world of gadgets, tech, and the internet for over 8 years, with a particular focus on TV and internet service providers. When he's not writing, Dave can be found playing guitar or camping with his family and golden retriever, Rosie.
Bri Field has a background in academia, research writing, and brand marketing. She has edited scientific publications, conference papers, digital content, and technical communications. As Assigning Editor, she enjoys ensuring all content is accurate, clear, and helpful. In her free time, you can find her in the kitchen trying a new recipe, out on a hike, or working through her massive TBR list.