---
---
We're committed to transparency. We may earn money when you follow our recommendations, but compensation doesn't affect our ratings. Learn more.
Cable internet is an internet connection type that uses the same coaxial cables as cable television to bring internet service to your home. Cable internet can reach gigabit speeds, and though it can't quite match the performance of fiber, it's good enough for most households. Here's what you can expect from cable internet service.
Here's how cable internet works
Cable internet service is delivered through copper coaxial cables that carry radio frequency signals to and from a cable modem in your home. These cables are the same ones used for cable television, so it's widely available. Providers commonly offer both cable TV and internet packages, and you can still watch cable while using the internet.
Many cable providers use a hybrid of optical fiber and coaxial cables in their network. The superior speed of fiber benefits the backbone of the infrastructure by carrying data between the provider and your local area. Then coaxial cable, which has more limited speeds but is already wired in most homes, picks up from there to bring the data to your home. That's why you won't be getting the blazing fast speeds of true fiber internet even if your cable provider mentions using a combination of fiber and coaxial cables.
Among wired internet connection types, cable sits in the middle between DSL internet and fiber internet in terms of its capabilities. The coaxial cables used for cable internet can deliver better performance than the phone lines used for DSL. But cable can't compete with fiber. Fiber internet connects your home to the internet with fiber optic cables that transmit data via pulses of light. Both cable and fiber are capable of achieving gigabit speeds, but fiber can reach even higher download speeds and far higher upload speeds than cable. Because cable uses a wired connection, it tends to be more reliable than wireless connections like satellite internet and fixed wireless, which commonly face signal obstructions due to weather.
Most households have access to cable internet
About 80% of the US population has access to one or more cable providers, according to the FCC. (1) That's about the same as DSL, but only 23% have access to broadband speed with DSL. (2) The only connection type that is more widely available than cable is satellite internet, which reaches 99.9% of the population. (3) Cable is much more broadly available than fiber, which only 38% of people nationwide have access to.
Cable internet is fast enough for most, but fiber is faster
Cable internet has good enough performance for most households, and allows you to stream video, play games online, and work from home without issues. Typical download speeds with cable go up to 1,200 Mbps (though they can reach 5,000 Mbps). This is much faster than DSL, which usually tops out at 100 Mbps, and faster than most satellite connections, which often reach a top speed of 250 Mbps. Fiber can go even faster—up to 10,000 Mbps, which is way overkill for nearly every household on Earth.
With cable internet plans, upload speeds tend to be good but are always much lower than the download speeds. This isn't the case with fiber plans, which usually have symmetrical speeds, meaning that the upload speed will match the download speed. The faster upload speeds you get with fiber are better for households with multiple heavy internet users who need top performance for working from home, streaming, and gaming.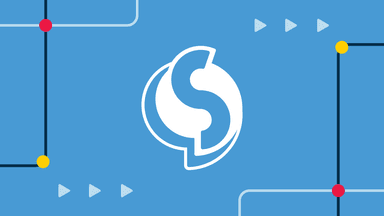 The most important factor in how much internet speed you need at home is how many devices are connecting at once. Most apps don't use very much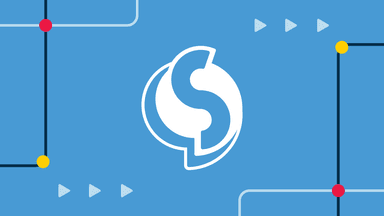 Our team of speed hounds analyzed max internet speeds from providers in the US, and we found the fastest (and most reliably fast) options out there. These internet plans can handle dozens of simultaneous streams, VR chat, live gaming, and even massive video conference calls.
Cable is a good value and often cheaper than fiber
Cable internet offers better performance and value than DSL or satellite. Cable internet plans tend to be cheaper than fiber, although fiber has better performance.
You can find cable internet plans with prices anywhere from $20 per month to $120 per month and speeds ranging from 25 Mbps to 1,200 Mbps. Plans often come with 1-year contracts and have promotional pricing for the first year. Some cable providers have data caps and overage fees, so it's best to pick a plan with unlimited data or a cap so high you won't have to worry about it. Xfinity, for example, has a very high data cap of 1.2 TB.
Cable and fiber internet can both reach gigabit download speeds, but cable has slower upload speeds. If you need speeds beyond 1.2 Gbps or have several members of your household attending school or working from home simultaneously, go with fiber. If you don't mind losing some upload speed, go for a cable plan with enough download speed to suit your needs. You may also be able to get a discount if you bundle cable TV service with your cable internet service from the same provider.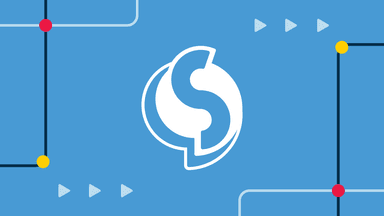 Frontier is our top choice for the best cheap internet provider. You get the incredible performance of fiber, plus no-nonsense terms. No contract is required, data is unlimited, and a router is included at no extra cost. At $50 per month for 500 Mbps speeds, the value is undeniable.
Is cable internet right for you?
Most households have access to at least one cable internet provider. Although cable can't match fiber's performance, it can get close enough for most people and it often has a lower price.
Our guides to the best cable internet providers and best internet providers can help you pick the right provider for your family's needs.
Find the best cable internet providers in your area
See all options in your area within seconds.
Frequently asked questions
Is cable internet better than fiber?
Fiber internet is better than cable internet in terms of the speeds it can offer. That being said, cable plans are more broadly available and may be more affordable.
Is cable internet good for gaming?
Cable internet is good for gaming, but not as good as fiber. Cable internet connections are stable enough, fast enough, and have low enough latency for playing online games. We recommend a plan with download speeds of at least 25 Mbps. You'll want a plan with unlimited data or a high enough data cap to support downloading new games, which can be over 10 GB, plus game patches and updates.
How fast can cable internet go?
Cable internet download speeds can reach 5,000 Mbps, but in practice most cable internet companies cap out at 1,200 Mbps. If you want more speed, look to fiber internet.
---
The people behind our research
We believe the best information comes from first-hand customer experience and methodical research by subject-matter experts. We never source information from "content farms," and we don't generate content using artificial intelligence (AI). You can trust that our recommendations are fact-checked meticulously and sourced appropriately by authentic, industry-recognized people.
Brittany is a Contributing Writer for Switchful with over five years of experience writing about technology in the US and Europe. Her primary focus is on mobile and internet topics. She is passionate about helping people choose the right tech for their needs at the right price.
Bri Field has a background in academia, research writing, and brand marketing. She has edited scientific publications, conference papers, digital content, and technical communications. As Assigning Editor, she enjoys ensuring all content is accurate, clear, and helpful. In her free time, you can find her in the kitchen trying a new recipe, out on a hike, or working through her massive TBR list.