Dealing with service problems for TV and internet
---
---
We're committed to transparency. We may earn money when you follow our recommendations, but compensation doesn't affect our ratings. Learn more.
There's nothing more annoying than when your TV service and internet connection aren't working as they should. We show you how to fix the most common TV and internet service issues yourself and share tips for getting the fastest solutions when you have to contact your provider for help. We also give advice on switching providers if your problems don't get resolved.
How to deal with internet service issues
Sometimes your Wi-Fi network is down, you can't connect to the internet, or your connection is just too slow. We address some of the most common problems and solutions so you don't have to jump straight to contacting your internet service provider (ISP) right away.
Check for problems with your devices and Wi-Fi network first
When you're having trouble accessing the internet, the problem could be with your devices or your Wi-Fi network rather than your internet service. Ruling out these potential causes first makes troubleshooting faster and makes getting help from your ISP easier. Before calling customer service, try making sure the error isn't with your specific devices or personal Wi-Fi connection.
No internet connection
What to do before contacting your provider
If you're not able to connect to the internet using your Wi-Fi network or a wired Ethernet connection, then check your router (and separate modem, if you have one) for signs of an issue with your internet connection.
If your equipment won't power on or none of the lights will come on, there could be an issue with the power adapter or the device could be dead. If there are flashing lights or some of the lights are off, it may indicate that you have no internet service due to a problem with the equipment or a service outage.
You can check for an internet outage by looking up your provider on Downdetector or by contacting your ISP.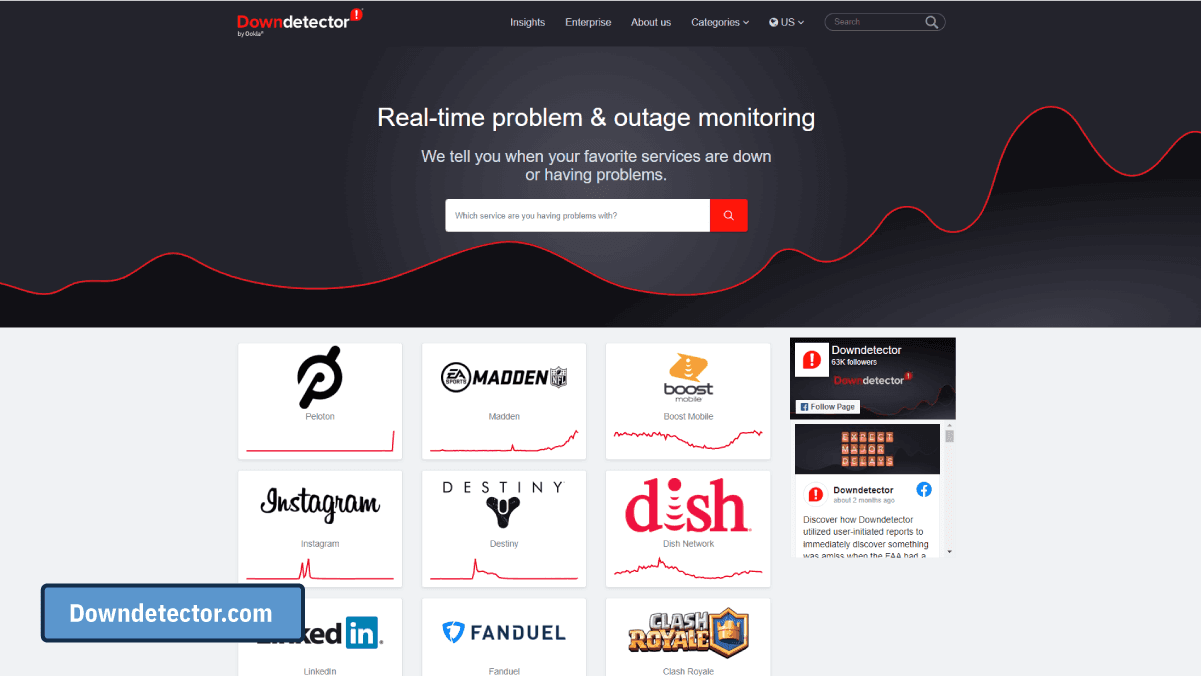 When to contact your provider
If you're not able to get an internet connection using an Ethernet cable or after resetting your router, modem, or gateway, then you should contact your ISP to let them know. They can help find out why your internet isn't working by troubleshooting over the phone or dispatch a technician to fix the problem.
Slow internet connection
What to do before contacting your provider
Internet speed issues are unfortunately very common. If your device is connecting to your Wi-Fi network and to the internet just fine but your connection is still slow, try restarting your modem and router. Moving closer to your wireless router can also help boost your speed, as well as upgrading your old router or getting a Wi-Fi extender.
If that doesn't fix the problem, check your download speed with a tool like Speedtest by Ookla. If your download speed doesn't come close to your internet plan speed, it could be slower than normal if too many people are online at once in your service area. This can often happen in the evenings when people come home from work and want to kick back and stream their favorite series.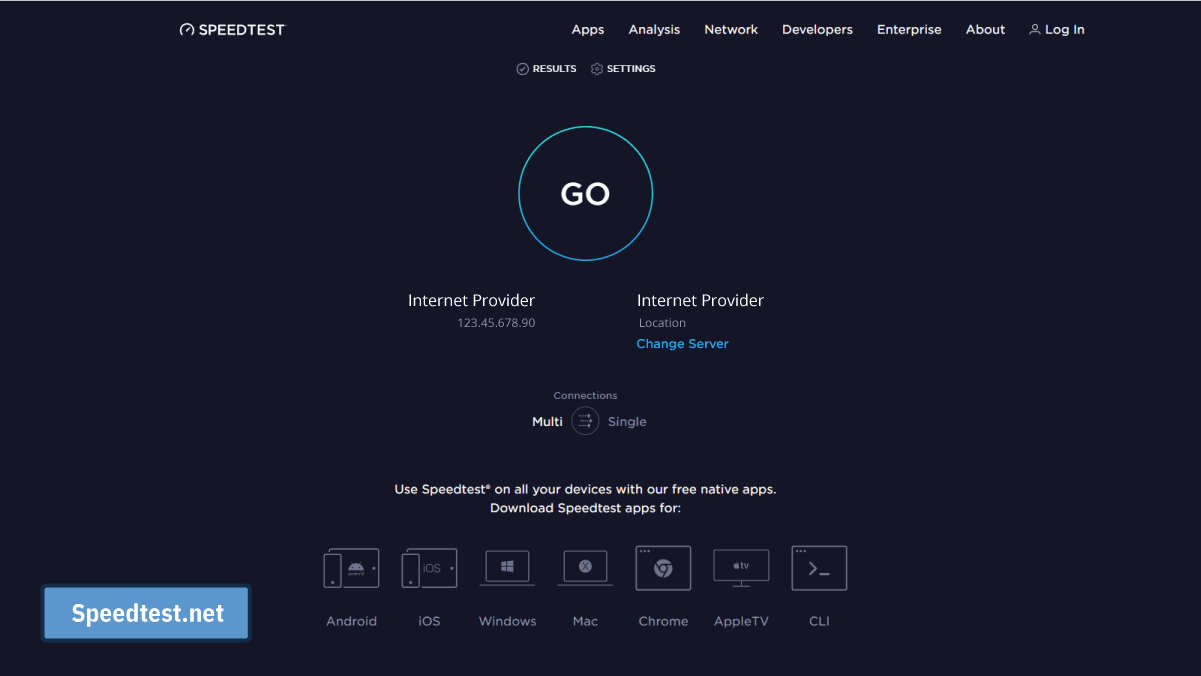 When to contact your provider
There are many other reasons why your internet could be slow, so if slowdowns persist, you should contact your internet service provider to check if there's a problem with the network. You can also consider switching to a faster internet plan or to a fiber internet provider for more consistent speed.
Video streaming is slow or not working
Check your download speed and contact your provider
When you're trying to stream video and you aren't able to watch because it won't load or is streaming too slowly, the problem could be with your internet speed, the streaming service, or the device you're using.
Check your download speed with a tool like Speedtest by Ookla and contact your provider if your connection is slower than expected.
Other potential causes and solutions
If your internet speed isn't the issue, check your streaming provider's website to see their current service status. You can also search for your streaming provider on Downdetector to see if other users have recently reported problems with the service.
If you're using a smart TV or streaming device, like a Samsung TV, Apple TV, or Fire TV, try updating the device's software.
How to deal with TV service issues
TV service issues are a pain. Luckily, you can fix the most typical issues with some quick troubleshooting, so you can avoid having to reach out to your satellite or cable TV provider. Whether you're facing a blank screen, missing channels, or a malfunctioning TV box, we'll guide you through what to do.
Screen says "No Signal" or is black, blue, or snowy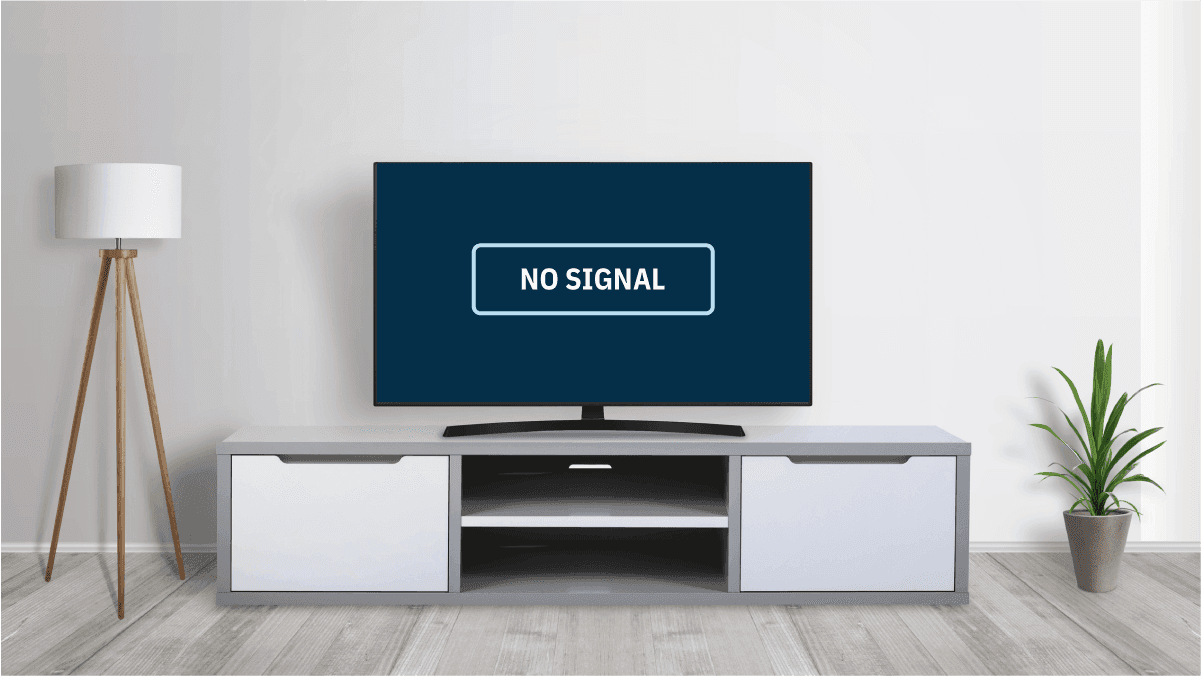 What to do before contacting your provider
If your TV screen is black, blue, or only showing static when you turn it on, it doesn't necessarily mean you have no TV service. There are a few things you should check before talking to your provider.
Make sure that both your television and your TV box are plugged in with their respective power cords and turned on. If one or the other isn't on, it can cause a blank screen.
Next, ensure that all of the cables connecting your television and your cable box or satellite receiver are properly attached. The cable connecting your TV box to the wall should also be connected securely. Sometimes cables come loose over time and cause issues.
Make sure your TV is set to the correct input device. It should be set to receive input from your TV box. Otherwise, it might be blank or display a "no signal" message. People often forget to change the input back to their TV box after using a game console or video player, and the input can get changed by accident without you realizing it.
To correct the issue, you can unplug your cable box or satellite receiver to force it to reset. You can also log into your account on your TV provider's website or app to refresh the TV signal. This feature is usually labeled "Refresh signal" or "Refresh receiver."
When to contact your provider
If those steps don't work and you have more than one television, check if your other televisions have TV service. If so, you'll know the problem is isolated and you can call your TV provider for help with your equipment. If not, then there is probably a TV service outage at your address, and you'll have to call your TV provider to let them know.
Bad picture quality, missing channels, or no program guide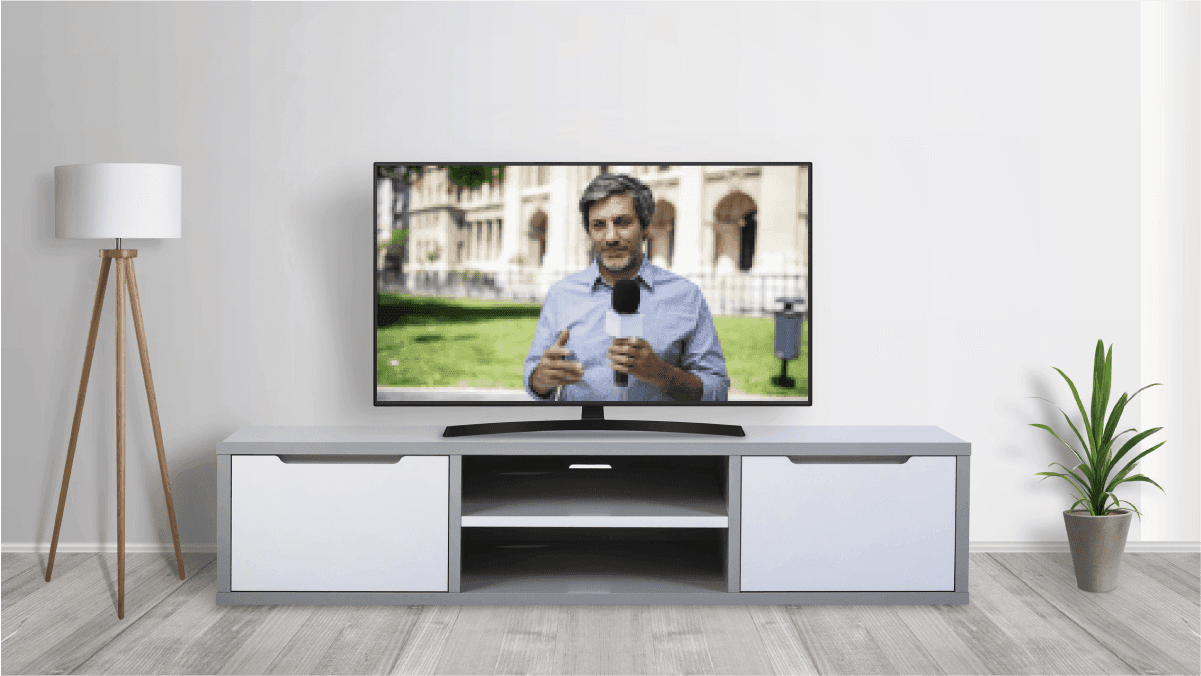 What to do before contacting your provider
If your TV has poor picture or audio quality, a frozen screen, missing channels, or no programming guide, you can usually fix the problem by restarting your TV box or refreshing the signal.
First, make sure none of your cables have come loose and caused the issue.
Then unplug your cable box or satellite receiver for a moment, plug it back in, and wait a few minutes for it to restart.
If that doesn't solve the problem, log into your TV provider's app or website. You'll find the option to refresh the signal there. It is usually called "Refresh signal" or "Refresh receiver."
When to contact your provider
After attempting those fixes, you may have to contact your provider if you're still experiencing problems. You could have a more complex issue with your equipment, or you may be experiencing a weak signal because of weather, damaged cables, or a satellite dish obstruction.
TV box turning itself off, restarting, or not responding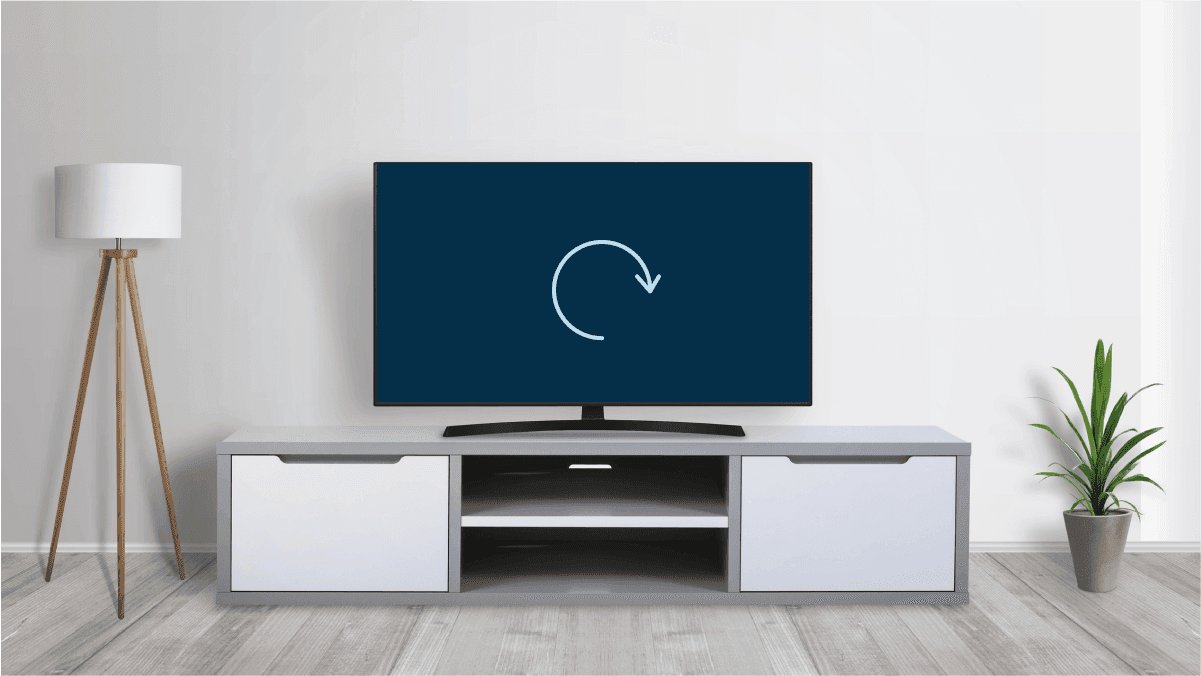 What to do before contacting your provider
Is your TV box unresponsive, restarting for no reason, or shutting down on its own? There are a few things you can do to get your cable box or satellite TV receiver working again.
TV equipment malfunctions are often caused by overheating. TV boxes can get hot and need proper ventilation. If the device feels warmer than usual when the issues happen, move it away from other devices and make sure you don't keep it closed in a small space like a cabinet. When there's a problem, give the TV box a chance to cool down before turning it back on.
You can reset your cable box or receiver by unplugging it and plugging it back in. If that doesn't do the trick, try plugging the device's power cord directly into a wall outlet, in case the malfunctions are being caused by a faulty power strip or surge protector.
You may also need to update the software of the TV box. Depending on the device, the option is usually available in the menu.
When to contact your provider
If your cable box or receiver keeps having problems, it may be time to upgrade the device, especially if it's several years old. Get in touch with your provider to find out your options for replacing the device.
Tips for contacting customer service and getting results
When you've done everything you can to fix your TV or internet service issues and you're still not having any luck, it's time to reach out to your service provider for help.
There's usually more than one way to get in touch with your provider, including phone, online chat, or email. The fastest and best method depends on the problem itself:
For complicated technical issues, stick to phone calls so you can troubleshoot the problem in real time without having to type long explanations.
For straightforward questions, like figuring out how to reset your router, online chat can provide quick fixes.
We don't recommend using email for service issues since sending emails back and forth takes a long time and you need to get your internet working ASAP. Email is a better method for handling less time-sensitive issues, like billing mistakes, because it allows you to convey the details of the problem clearly in writing and keep a record of the exchange in case problems persist.
When you contact your provider, describe the issue you're experiencing in as much detail as possible. To save time, let them know what steps you've already taken to identify the source of the problem. Otherwise, they will ask you a long list of troubleshooting questions from a script, and finding a solution will take much longer.
If the customer service representative you're in touch with can't help you fix the problem, they may have to arrange for a technician to come investigate the issue in person. In the best-case scenario, your provider will schedule a visit to your home or neighborhood to check the wiring and equipment within 24 to 48 hours. If you live in a remote location or there's recently been a lot of damage in your area due to a weather event, you may have to wait several days or weeks.
If there's a widespread service outage in your area, your provider may already be working on a solution. Representatives will usually be able to provide a timeframe for when you can expect things to be back up and running. If you've been unable to get TV or internet service for more than a day because of an issue caused by your provider, you may be able to get a portion of your bill reimbursed. For the best chance of getting a credit, be sure to report the outage as soon as it begins, track how long it lasts, and then call to request a credit for any days the service was interrupted.
When it's time to switch to a new provider
If sticking with your provider seems like more trouble than it's worth, it may be time to start thinking about switching to a new one. As a paying customer, you shouldn't have to put up with constant service outages, slow internet, glitchy television, or poor customer service.
If your provider isn't able to resolve issues to your satisfaction, you should begin looking into your other options. To help you find a provider with better service, we've ranked the best internet providers and the best TV providers nationwide. When you decide you're ready to make a change, our guides to switching internet providers and switching TV providers will show you how to do it smoothly.
Find providers available in your area.
See all options in your area within seconds.
---
The people behind our research
We believe the best information comes from first-hand customer experience and methodical research by subject-matter experts. We never source information from "content farms," and we don't generate content using artificial intelligence (AI). You can trust that our recommendations are fact-checked meticulously and sourced appropriately by authentic, industry-recognized people.
Brittany is a Contributing Writer for Switchful with over five years of experience writing about technology in the US and Europe. Her primary focus is on mobile and internet topics. She is passionate about helping people choose the right tech for their needs at the right price.
Bri Field has a background in academia, research writing, and brand marketing. She has edited scientific publications, conference papers, digital content, and technical communications. As Assigning Editor, she enjoys ensuring all content is accurate, clear, and helpful. In her free time, you can find her in the kitchen trying a new recipe, out on a hike, or working through her massive TBR list.