---
---
We're committed to transparency. We may earn money when you follow our recommendations, but compensation doesn't affect our ratings. Learn more.
DSL internet (or digital subscriber line) is a staple in rural parts of the country and offers reasonable speeds of up to 100 Mbps—not the fastest by a long shot, but enough for most day-to-day activities. Dial-up, on the other hand, is a dinosaur in the networking world that offers pretty much nothing that you can't get more of elsewhere. That said, we'll explore each technology in detail so you can make an informed decision. Let's dive in!
DSL internet vs. dial-up: pros and cons
DSL
---
Fast speeds (compared to dial-up)

Extremely wide availability
---
Expensive for the speeds you get

Still limited to just 100 Mbps
Dial-up
---
Relatively cheap—even free in some cases

Available anywhere there's a phone line
---
Extremely slow speeds

Ties up your phone line

Requires active phone service
Is DSL internet better than dial-up?
DSL is absolutely better than dial-up in basically every meaningful way. Any pros that dial-up has are overwhelmingly outweighed by the terrible performance, with download speed capped at 56 kbps. That is astonishingly slow—if you remember the early days of the internet, when you would have to slowly watch an image load bit by bit on your screen, then you know what we're talking about.
The one time where dial-up might make sense is if you rarely need internet access and can get it for free. Even then, it's hard to recommend because many secure websites won't even work with dial-up—for example, bank and government sites often time out before the page has a chance to finish loading.
This severely limits the usefulness of the connection, and it's part of the reason why there's been such a focus on pushing broadband internet access. The FCC has specific guidelines for what constitutes broadband (25 Mbps or faster, according to the FCC), and having internet at least this fast helps ensure issues like this don't arise.
For these reasons, although we're not the biggest fans of DSL, we would always recommend it over a dial-up connection.
What's the difference between DSL internet and dial-up?
Speed
DSL is dramatically faster than dial-up. This is a bit different than our normal assessment—typically, DSL is the slower of the two service types that we're comparing. However, in this case, dial-up is so slow and outdated that there's really no comparison.
To give you an idea, the slowest DSL connections tend to land in the 3–5 Mbps range. Dial-up is 56 kbps, which is 0.056 Mbps. That means that the slowest DSL service is roughly 100 times faster than the fastest dial-up connection. Naturally, you'll probably end up with speeds higher than 5 Mbps, which just makes the difference that much greater.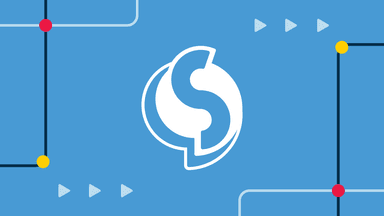 The most important factor in how much internet speed you need at home is how many devices are connecting at once. Most apps don't use very much
Price
Price is the one area where a dial-up plan beats out DSL. Limited dial-up plans are often available for free, and unlimited plans can be had for around $15 per month, depending on the provider. DSL, on the other hand, averages closer to $50 per month.
Now, it should be noted that these prices aren't considering the amount of speed you're getting for your money—if we consider price from a value perspective, you're getting a lot more bandwidth per dollar with DSL. However, if the absolute bottom line price is the most important factor for you, dial-up might be the way to go (however, we still don't really recommend it).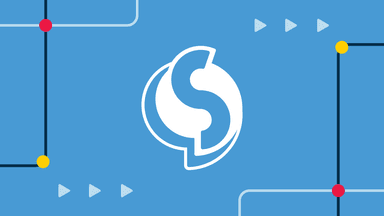 Frontier is our top choice for the best cheap internet provider. You get the incredible performance of fiber, plus no-nonsense terms. No contract is required, data is unlimited, and a router is included at no extra cost. At $50 per month for 500 Mbps speeds, the value is undeniable.
Reliability
We're going to sound like a broken record, but DSL is almost always much more reliable than dial-up internet. The reality is that DSL lines simply have more bandwidth to work with, so you don't run into the strange usability issues you do with dial-up—such as websites being unable to load at all, which we mentioned above.
Now, DSL itself does suffer from some reliability issues, including a tendency to get congested when too many people are online at the same time in an area. However, it's light-years ahead of dial-up.
Technology
Here's where the root of all these differences comes from—the core technologies used. While DSL and dial-up both technically operate through phone lines, that's about where the similarities end.
Dial-up works by connecting your modem to a phone line and turning that voice signal into a data signal. The modem acts as the translator between these two different protocols. The fact that it works over a phone line is why you can hear a dial tone and touch-tone phone buttons being "pressed" when you connect a dial-up modem—it's literally dialing up the internet service provider's number. This also means your landline phone is tied up while dial-up is active.
DSL also operates over phone lines, but it uses higher frequencies than telephone (and dial-up) signals. This, combined with a filter at the phone jack in your house, prevents DSL from tying up the line, and as such, it can be "always on"—a major advantage. This means no forgetting to connect and no worrying about missing important calls.
Best DSL internet providers
CenturyLink
CenturyLink offers a solid DSL service across a wide coverage area, including many rural areas. The provider also offers fiber in some markets, although this service may be tougher to find. CenturyLink is very widespread, so no matter where you live, you're likely to be able to find a plan.
Frontier
Frontier is a smaller DSL and fiber provider that offers coverage in 25 states across the country—basically everywhere except the Midwest and Pacific Northwest. It's a popular provider that offers solid service and speeds.
Best dial-up internet providers
NetZero
NetZero is one of the few remaining dial-up service providers in the country. It offers service starting at the low price of free, which likely explains why it's still around (although note that this free service is limited to 10 hours per month). NetZero is also starting to branch out into high-speed broadband service, so that may be an option to upgrade to if you like the provider.
Juno
Juno is a dial-up ISP with service starting at $15.95 per month. This is very affordable and could be a decent option if you really just want the cheapest internet you can get. That said, we think the speeds will put most people off, so we have a hard time recommending Juno over the free NetZero.
Frequently asked questions
Are DSL and dial-up the same?
No, DSL and dial-up are not the same. They're similar in that they both use phone lines to carry data signals, but that's where the similarities end.
The main differences between DSL and dial-up are that dial-up ties up your phone line, while DSL does not. Dial-up is also capped at speeds of 56 kbps, which is horrendously slow, while DSL can reach speeds up to 100 Mbps—much more usable.
Why is DSL faster than dial-up?
DSL is faster than dial-up because dial-up is piggybacking on phone lines using voice-transfer protocols, while DSL is actually designed to carry data. It uses different frequencies than dial-up, which help give it the increased bandwidth and the ability to use both phone and data at the same time.
Is DSL still used?
Yes, DSL is still very popular in many parts of the country. It's definitely lost a lot of ground to cable and fiber internet, but it still serves a tremendous number of people, and it's especially popular in rural areas where there are no other high-speed internet options.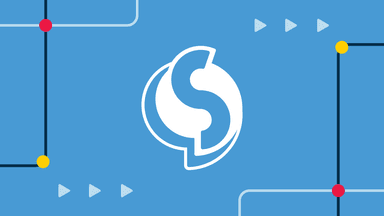 Frontier is our top choice for the best cheap internet provider. You get the incredible performance of fiber, plus no-nonsense terms. No contract is required, data is unlimited, and a router is included at no extra cost. At $50 per month for 500 Mbps speeds, the value is undeniable.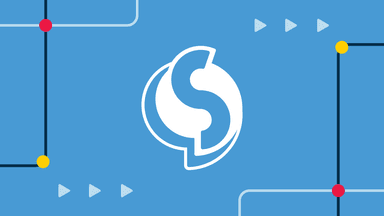 The most important factor in how much internet speed you need at home is how many devices are connecting at once. Most apps don't use very much
---
The people behind our research
We believe the best information comes from first-hand customer experience and methodical research by subject-matter experts. We never source information from "content farms," and we don't generate content using artificial intelligence (AI). You can trust that our recommendations are fact-checked meticulously and sourced appropriately by authentic, industry-recognized people.
Dave Schafer is a freelance writer with a passion for making technical concepts easy for anyone to understand. He's been covering the world of gadgets, tech, and the internet for over 8 years, with a particular focus on TV and internet service providers. When he's not writing, Dave can be found playing guitar or camping with his family and golden retriever, Rosie.
Bri Field has a background in academia, research writing, and brand marketing. She has edited scientific publications, conference papers, digital content, and technical communications. As Assigning Editor, she enjoys ensuring all content is accurate, clear, and helpful. In her free time, you can find her in the kitchen trying a new recipe, out on a hike, or working through her massive TBR list.