How to get satellite internet
---
---
We're committed to transparency. We may earn money when you follow our recommendations, but compensation doesn't affect our ratings. Learn more.
In this article, we explain the process of getting satellite internet from HughesNet, Viasat, and Starlink. We also tell you what you can expect in terms of costs and installation time frames from the different satellite internet service providers.
What is satellite internet, and who is it good for?
Satellite internet delivers a home internet connection wirelessly by transmitting data between satellites overhead and a satellite dish mounted at your home.
Because it's available in remote areas, satellite internet is an option worth considering for those who can't get a wired connection with better performance, like cable or fiber.
Though satellite internet can provide broadband speeds, its performance definitely isn't as fast or reliable as cable or fiber. Satellite internet suffers from high latency, which leads to a noticeable lag or delays when trying to surf the web, stream videos, or participate in video calls. This can make satellite internet impractical for many users, especially those that need to work from home.
If you're looking for the best home internet for rural areas, you may also want to look into satellite internet alternatives like fixed wireless or DSL. Depending on where you live, satellite internet may still be the fastest—or only—option available. If that is the case, our ranking of the best satellite internet providers can help you decide between the major providers.
Getting satellite internet
There are three satellite internet providers in the US to choose from: HughesNet, Viasat, and Starlink. HughesNet and Viasat are the most established and widely available providers. Starlink is a relatively new provider with limited availability and a long waitlist in some areas.
The process of getting satellite internet with HughesNet and Viasat is straightforward and predictable compared to Starlink.
| Equipment cost | Installation cost | Installation type | Typical installation wait time | undefined |
| --- | --- | --- | --- | --- |
| HughesNet | Lease for around $20 per month or buy upfront for around $450 | $99 (sometimes waived) | Professional installation only | Within 3 to 5 days of signup |
| Viasat | Lease for around $13 per month | $99 (sometimes waived) | Professional installation only | Within 3 to 5 days of signup |
| Satrlink | Buy up front for $599 | N/A | Self-installation only | N/A |
HughesNet and Viasat
Once you sign up for internet service with HughesNet or Viasat online or by phone, your provider will arrange a time with you to have a professional technician come to your home to install your equipment. Typically, you will only have to wait three to five days for a scheduled installation appointment. You'll need to set aside about a three-hour window of time for the installation to take place.
With both HughesNet and Viasat, professional installation costs $99, but this fee can sometimes be waived as a promotion for new customers. There is no self-installation option with either provider.
HughesNet gives you the choice to lease the equipment for around $20 per month or buy it upfront for around $450. Viasat only allows you to lease their equipment. It costs about $13 per month or you can prepay about $300 to cover the lease for life of the equipment. If you prepay for the lease upfront, it will begin saving you money after two years, but you will not own the equipment and will have to return it upon cancellation.
Professional installation includes mounting and positioning the satellite dish, running a cable into your home to connect it to the modem, connecting your Wi-Fi router, and testing your network to make sure everything is working as it should. If the satellite dish has to be mounted on a pole instead of on top of your home for a clearer view of the sky, you'll have to buy a pole mount from the provider. Viasat charges $75 for a pole mount, while HughesNet charges just $25.
Starlink
You can sign up for Starlink internet online, but service isn't yet available in every location. If you can't get Starlink at your address yet, you can join the waitlist by placing a refundable $99 pre-order deposit for the equipment. Wait times vary and are subject to change.
Starlink doesn't offer professional installation, so you'll have to be prepared to install the equipment yourself. That means mounting and positioning the dish, as well as drilling a hole and routing a cable into your home from the outside in order to connect the dish to your router.
The entire self-installation process can take several hours. You'll have to rely heavily on your DIY skills and tech-savviness to get it done. Starlink customer support can help if you need technical assistance, though response times can be slow. There is also a large community of Starlink enthusiasts online who provide support on Reddit and instructional videos on YouTube.
The Starlink equipment is more expensive than that of the competition at $599. You have to pay upfront as there is no leasing option, but you can keep the equipment after canceling service. You'll be sent a self-installation kit in the mail that includes the satellite dish and its base, a Wi-Fi router, and all the necessary cables.
You can purchase a variety of mounts and cable routing kits from Starlink separately, which may be needed depending on where and how you choose to mount the dish. The Starlink app will provide you with instructions for installing the equipment, including how to point the dish to get a clear view of the sky.
Ready to get connected?
Our rankings of the best satellite internet providers and best internet providers for rural areas can help you decide which provider is right for you.
Ready to order satellite internet?
See all options in your area within seconds.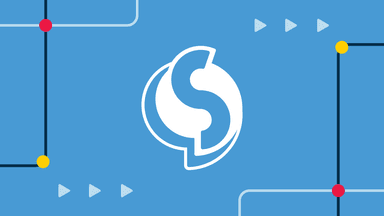 Satellite and fixed wireless are both internet types that use radio waves to transmit data. However, the different technology used results in different speeds, latency, cost, and plans available.
---
The people behind our research
We believe the best information comes from first-hand customer experience and methodical research by subject-matter experts. We never source information from "content farms," and we don't generate content using artificial intelligence (AI). You can trust that our recommendations are fact-checked meticulously and sourced appropriately by authentic, industry-recognized people.
Brittany is a Contributing Writer for Switchful with over five years of experience writing about technology in the US and Europe. Her primary focus is on mobile and internet topics. She is passionate about helping people choose the right tech for their needs at the right price.
Bri Field has a background in academia, research writing, and brand marketing. She has edited scientific publications, conference papers, digital content, and technical communications. As Assigning Editor, she enjoys ensuring all content is accurate, clear, and helpful. In her free time, you can find her in the kitchen trying a new recipe, out on a hike, or working through her massive TBR list.