Satellite vs. fixed wireless internet: which one is better for rural areas?
---
---
We're committed to transparency. We may earn money when you follow our recommendations, but compensation doesn't affect our ratings. Learn more.
Satellite and fixed wireless are both internet types that use radio waves to transmit data. However, the different technology used results in different speeds, latency, cost, and plans available.
If you're trying to decide between satellite internet and fixed wireless internet, you likely live in a rural area with limited options or you need something straightforward and affordable for your business. Neither satellite internet nor fixed wireless internet is the fastest or cheapest options available, but they both do something internet types like fiber can't: they're available in hard-to-reach areas. Deciding which one is right for you depends on what speeds you need, how much you're willing to pay, and which providers are available in your area.
If you're more concerned about performance than price, we recommend Starlink satellite internet. It offers speeds that are pretty speed (up to 100 Mbps) even without Priority pricing and comes with unlimited data, which is hard to come by in rural areas. But if you want something affordable that doesn't require a lot of clunky equipment, go with fixed wireless. With the advent of 5G in many areas, fixed wireless internet is becoming an increasingly popular go-to option that's more affordable than satellite internet with comparable speeds.
That said, the best option available to you really depends on what's in your area. Satellite internet is available nationwide. Fixed wireless internet is also widely available, but speeds, providers, and prices vary widely based on where you live.
Find internet providers in your area.
See all options in your area within seconds.
Pros and cons of fixed wireless internet
---
Super easy setup without clunky equipment or infrastructure

Flexible plans with better prices than satellite internet

5G speeds available in some suburban and metropolitan areas

Local fixed wireless providers allow for niche availability in select areas
---
Huge range in speeds depending on where you live (20–300 Mbps)

Need a clear line of site to the connecting tower for it to work

Prone to slowdowns during high-traffic times
Pros and cons of satellite internet
---
Available nationwide, even in off-grid areas

Speeds up to 150 Mbps on residential plans; 220 Mbps on business plans

Less prone to line-of-sight signal interruptions than fixed wireless

Works for nationwide availability on RVs
---
Most expensive type of internet

Unlimited data is rare

Latency is a consistent issue

Fastest speeds aren't available nationwide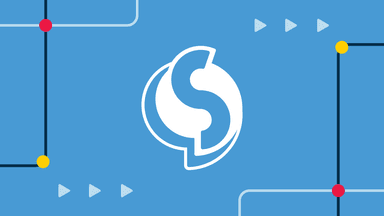 Our choice for the best satellite internet provider is Viasat. It's one of only two satellite internet providers that offers service nearly everywhere in the US. And it's the better choice because it offers plans with higher speeds and more high-speed data. If you're looking for more providers that serve remote areas, check out our
Is satellite internet better than fixed wireless?
Satellite internet is better for some situations than fixed wireless, but we'd say fixed wireless internet is the better internet type overall. Although fixed wireless internet was previously a niche dominated primarily by local providers offering hit-and-miss service at speeds under 50 Mbps, T-Mobile and Verizon have rapidly changed the game over the past few years. With nationwide networks and 5G speeds available in heavily populated areas, more people are making the switch to fixed wireless than ever. In fact, according to a recent report, fixed wireless has accounted for nearly 80% of the 3,260,000 additional broadband subscriptions over the past year—and that's largely due to T-Mobile and Verizon. (1)
If you have T-Mobile or Verizon fixed wireless internet in your area, we'd say that's a better choice than satellite internet. You'll get more speed for the price, and you won't have to invest in any expensive equipment. It's super easy to set up, and both Verizon and T-Mobile offer price guarantees and no contracts, whereas providers like Viasat make you sign a two-year contract for a plan that drastically increases in price after the first three months.
Satellite internet is better than fixed wireless if you live in an extremely remote or rural area. Satellite internet is available nationwide, while fixed wireless internet still has its availability limitations. It also offers faster speeds in rural areas if you go with Viasat or Starlink—but the price is significantly more. That said, if your choice is between a local fixed wireless provider with extremely spotty and slow service or satellite internet, you'll be happier with satellite internet (as long as you're willing to pay a little more). If cost is your main concern, fixed wireless is always the more affordable option.
What's the difference between satellite internet and fixed wireless?
Technology
The main difference between satellite internet and fixed wireless is the technology that sends the internet signal. Neither of them are landline-based providers, which means they don't rely on underground wiring to connect you to the internet. That's good news for rural residents who live in areas lacking internet infrastructure and for nomads who never stay put in one place for long.
Satellite internet relies on satellites in space to create an internet network. That's why you can get satellite internet service literally anywhere in the United States. Fixed wireless, on the other hand, relies on a wireless signal broadcasted from a fixed location, which is usually a cell tower or something similar.
The technology for fixed wireless is similar to cellular technology but comes with a few key differences. The main one is emphasized in the term "fixed." A fixed wireless connection comes from one stationary transmitter broadcasting in one direction to another stationary transmitter. This means that your receiver in your home or car (or wherever it is) needs to be stationary while it's receiving the signal. You'll notice that this is very different from your cell phone—as long as your cell phone is in network, you can hold it in any position and still get a consistent signal (except for that one corner of doom in your basement).
Satellite internet also works in a semi-similar fashion, where you'll need a stationary dish outside with a clear view of the southern sky in order to get a signal. Although providers like Starlink offer satellite internet that's portable, it works similar to a portable fixed wireless connection in that you can't use it while you're actively moving—you'll have to stop at the RV park and set up your dish to get the signal and keep it in that position for the duration of your usage.
Just like not all satellite internet is portable, the same goes for fixed wireless. Some fixed wireless providers allow you to take your router anywhere while others require you to stay at your service address.
Plans, contracts, and speeds
Satellite internet and fixed wireless internet also differ in how their plans are set up. Satellite internet from Viasat and HughesNet come with a two-year contract, but Starlink offers satellite internet service with no contracts. Most fixed wireless providers also offer service without contracts, and providers like Verizon and T-Mobile go so far as to offer price guarantees without signing a contract.
Fixed wireless plans are also generally more straightforward—usually you'll just choose between one to three plans that simply offer you the fastest speeds in your area, which could be anywhere from 20–300 Mbps (depending on if you have Verizon 5G Ultra Wideband available in your area or not). Verizon and T-Mobile don't have data caps on their plans, but smaller providers like Ladybug Wireless do. You'll have to check with your local provider to get the specifics on their plan options.
The satellite internet plans you can choose from also depend on which speeds are available in your area, but they range from 25–150 Mbps for residential plans and up to 220 Mbps for business plans. Starlink offers unlimited data on its 100 Mbps speeds, and Viasat plans have limited high-speed data but unlimited data at throttled speeds (5 Mbps or less). HughesNet offers the same speed across all its plans, but the more you pay, the more high-speed data you get. You can also add data tokens to your plan if the month isn't over and you've hit your cap.
Best satellite internet providers
---
Plans starting at $120.00 - $250.00
Download speeds up to 100 Mbps
Upload speeds up to 10 Mbps
---
Click below for all current Starlink deals
Disclaimer: Availability and pricing are subject to location. Conditions apply.
---
Plans starting at $30.00 - $349.99
Download speeds up to 100 Mbps
Upload speeds up to 3 Mbps
---
Click below for all current Viasat deals
Disclaimer: Availability and pricing are subject to location. Conditions apply.

Starlink is the best satellite internet provider overall because it's completely rethought how to approach an industry that's been historically dominated by just two players: Viasat and HughesNet. Starlink relies on low-Earth orbit satellites rather than geostationary satellites, which means its satellites are closer to Earth so they can offer faster speeds and lower latency. That said, the Starlink network is still relatively new, so it's still working out glitches in terms of framing customer experience expectations and addressing coverage gaps.
Originally promising residential satellite internet speeds of up to 1,000 Mbps, Starlink has drastically scaled back its promises in 2022. Now Starlink says the fastest speeds you can expect on a residential plan are 100 Mbps. (2) In fact, the slowing speeds ultimately cost Starlink over $885 million in rural broadband funding because the FCC now doubts its ability to consistently provide 100 Mbps speeds to rural areas. Starlink, on the other hand, is fully confident that it can and is appealing on the basis that the decision was made using old data. (3)
Viasat does offer speeds up to 150 Mbps and claims to be the more consistent internet provider, but that comes with clunky equipment, really high prices, and a two-year contract. Starlink charges a one-time hardware cost of $599, which is a tough pill to swallow. But you can set the dish up yourself (rather than having to pay for professional installation), and it doesn't have to be invasively screwed into the roof of your home like the Viasat dish does. Starlink also offers more affordable monthly prices with truly unlimited data than Viasat.
But Viasat is still our runner-up because it's the tried-and-true frontrunner of the industry. Viasat is bullish that geostationary satellites are technically superior to low-Earth orbit satellites, and they do seem to be more reliable (at least currently). But satellite internet comes with that inescapable latency, which is frustrating when you're streaming or watching something live. And although Viasat is prohibitively expensive ($70 per month for just 25 Mbps), it's not too far off base from the $100+ per month you'll have to pay for Starlink, although you will get slower speeds and less data than you would with Starlink.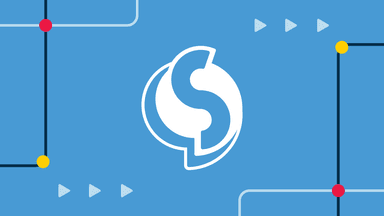 In this article, we explain the process of getting satellite internet from HughesNet, Viasat, and Starlink. We also tell you what you can expect in terms of costs and installation time frames from the different satellite internet service providers.
Best fixed wireless internet providers
---
Download speeds up to 182 Mbps
Upload speeds up to 23 Mbps
---
Click below for all current T-Mobile deals
Disclaimer: Availability and pricing are subject to location. Conditions apply.
---
Plans starting at $49.99 - $110.00
Download speeds up to 940 Mbps
Upload speeds up to 880 Mbps
---
Click below for all current Verizon Fios deals
Disclaimer: Availability and pricing are subject to location. Conditions apply.
T-Mobile is the best fixed wireless provider overall because it offers unmatched fixed wireless availability across the nation. Thanks to T-Mobile merging with Sprint and T-Mobile's aggressive 5G rollout, it now boasts being the most reliable 5G network with the best coverage in the US. (4)
T-Mobile also offers really simple and affordable plans. You can get 5G home internet for $25 per month, which includes speeds anywhere from 33–182 Mbps and unlimited data. The huge speed difference depends on your area, time of day, and "other factors" that T-Mobile doesn't name directly. The equipment is also super easy to set up—T-Mobile says it'll take you 15 minutes tops. And you get 15 days to "test drive" your new connection to make sure fixed wireless internet works for you.
Verizon is right there with T-Mobile in terms of speeds and quality. In fact, Verizon actually offers better speeds and more reliable service overall for the same price point of $25 per month (although you only get that low price if you're an existing Verizon customer who bundles it with select mobile plans and signs up for AutoPay). The only reason we chose T-Mobile as the best overall is because of availability. Verizon has really strong fixed wireless availability that competes with T-Mobile on the East Coast and in the Midwest, but it drops off drastically in the West and on the West Coast while T-Mobile stays strong. And with rural internet, availability is the primary concern. That said, if you're an existing Verizon customer and have Verizon 5G Ultra Wideband available where you live, you can get a sweet deal for some really good speeds (up to 300 Mbps) and unlimited data.
Frequently asked questions
Is fixed wireless the same as satellite?
No, fixed wireless internet and satellite internet are completely different internet types with different providers. Both are popular options for rural areas and people who travel in RVs (although not all satellite internet or fixed wireless providers are portable), but they function completely differently. Satellite internet is more expensive and relies on satellites in space while fixed wireless internet relies on a signal broadcasted from a land-based tower.
Is fixed wireless faster than satellite?
Fixed wireless is only faster than satellite internet if you have 5G available in your area. Satellite internet reaches top speeds of 150 Mbps on Viasat residential plans, while fixed wireless goes up to 300 Mbps if you get a 5G Ultra Wideband plan from Verizon. But most fixed wireless speeds land between 25–50 Mbps, which is either in line or slower than the most widely available satellite internet speeds.
Is satellite internet the same as 5G?
No, satellite internet is a completely different technology than 5G. Satellite internet operates by sending a signal from either a geostationary or low-Earth orbit satellite down to a satellite dish on Earth that then transmits the signal into your home. 5G stands for fifth-generation network, which is a classification for cellular network technology that allows for faster and more reliable speeds. It connects devices via cellular towers on Earth.
Is satellite considered wireless internet?
Yes, satellite internet is considered wireless internet because you don't need any established infrastructure or underground wiring to get satellite internet at your home. All you need is a satellite dish and a modem that can translate the signal from your satellite dish to create your home internet connection. This is why satellite internet is available nationwide and a popular option for rural areas.
---
The people behind our research
We believe the best information comes from first-hand customer experience and methodical research by subject-matter experts. We never source information from "content farms," and we don't generate content using artificial intelligence (AI). You can trust that our recommendations are fact-checked meticulously and sourced appropriately by authentic, industry-recognized people.
Cara Haynes has been writing and editing about internet service and TV for six years. Previous to contributing to Helpful, she worked on HighSpeedInternet.com and SatelliteInternet.com. She graduated with a BA in English and a minor in editing from Brigham Young University. She believes no one should feel lost in internet land and that a good internet connection significantly extends your lifespan.
Bri Field has a background in academia, research writing, and brand marketing. She has edited scientific publications, conference papers, digital content, and technical communications. As Assigning Editor, she enjoys ensuring all content is accurate, clear, and helpful. In her free time, you can find her in the kitchen trying a new recipe, out on a hike, or working through her massive TBR list.