Subscription hopping: what is it and how do you do it effectively in 2023?
---
---
We're committed to transparency. We may earn money when you follow our recommendations, but compensation doesn't affect our ratings. Learn more.
With so many streaming services on the market, it's impossible (or at least financially irresponsible) to subscribe to them all at the same time. To catch all your favorite shows, you might have to switch between streaming services. But which streaming services should you get to watch all your favorite content? Whether you're a sports fanatic, really into your Hallmark holiday movies, or you just want to watch the hottest streaming originals, our guide covers everything you need to know.
What is subscription hopping?
Gone are the days when Netflix was the only streaming service worth your subscription dollars. Now there are dozens of streaming options available, and they all have their own exclusive content, making it more difficult to access everything you want to watch without a handful of different subscriptions (and bills!).
Here's the upside: unlike traditional TV providers, streaming services don't lock you into contracts, so you can hop between providers any time you like. Many TV watchers have adopted this practice of subscription hopping where they pay for a subscription only when they plan to use it.
Basically, when a streaming service has something you want to watch, you can subscribe and cancel as soon as you're done. Switching between streaming services lets you save money for other things, and most services let you cancel service with just a few button clicks.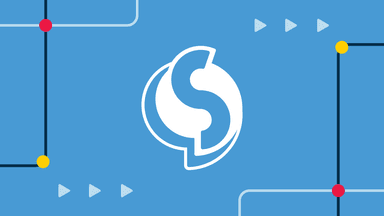 When it comes to TV and entertainment streaming, there are two main ways to watch: on-demand and live. The difference between on-demand and live TV streaming is that on-demand content is available whenever you want it, while live TV streaming follows a program (similar to traditional TV programming). You have to be available to watch a program when it airs or use a DVR to record it if you want to watch later.
Tips for successful subscription hopping
Keep track of all your subscriptions. You don't want to sign up for Disney+ just to watch The Mandalorian, then realize four months later that you never canceled. Make a plan for when you want to subscribe to a platform, then put a reminder in your phone for when you need to cancel. Most providers will let you keep your subscription until the end of your billing cycle even if you cancel right away, so if you only need a service for one month, you can usually cancel right after paying.
Take advantage of free trials and promo pricing. A lot of streaming platforms will offer either a free trial period or promotional pricing when you first sign up. Take advantage of these deals to watch everything you want before your subscription price spikes up.
Watch with friends. Most streaming platforms have rules against sharing passwords, but some are more strict than others. And even when sharing passwords is against the terms of service, there's nothing that says you can't invite your bestie over to binge The Witcher on Netflix, then head over to their place for a weekly Loki night on Disney+. Snacks required.
Check for full-season vs. weekly releases. Some shows will air an entire season at once, while others opt for a more traditional approach with weekly episode releases. Depending on how you like to watch, you might want to wait until an entire season is released to sign up for a streaming service, then watch everything (and stop paying) on your own schedule.
Common promotions and free trials
Streaming services may switch up their promotional offers from time to time, but here are some that we see regularly:
Sports
Getting access to every game of your favorite sport can be challenging, even if you pay for a traditional cable or satellite TV service. Streaming can have some added challenges, but many live TV streaming services offer multiple local sports channels to help you get your game on.
If you need to watch everything that involves a ball (or puck), you'll have year-round content to enjoy with services like DIRECTV STREAM, YouTube TV, Hulu + Live TV, Fubo, or Sling TV. All of these services include most of the channels you need. There's also ESPN+, which specializes in sports content, including some live events.
Of these live streaming providers, DIRECTV STREAM, YouTube TV, and fuboTV have access to all the basic sports channels (though some require an upgraded plan). Hulu + Live TV is missing NBA TV and MLB, which is a bummer for basketball and baseball fans. Sling TV doesn't have ABC or CBS, which will affect your ability to watch some football, hockey, and soccer games.
Regional sports networks (RSNs) are a bit trickier, but DIRECTV STREAM carries a good selection of them in its second-tier package, and the other live streaming services have a handful, too.
If you have a few favorite sports, check out our season calendar to help you decide when to sign up to watch your favorite teams and when it's safe to cancel. Your exact schedule will depend on which sports you want to watch.
Popular sports seasons
NFL: September to February (No CBS on Sling TV)
College football: August to January
NBA: October to June (No NBA TV on Hulu, no ABC on Sling TV)
College basketball: November to April
NHL: October to April/May (No ABC on Sling TV)
MLS: February to December (no ABC on Sling TV)
MLB: March to November (no MLB channel on Hulu)
PGA: Starts in September and runs all year
NASCAR: February to November
F1: March to November
Check out our "How to watch" guides to find out how to catch every game of your favorite sport.
Sport-specific streaming packages
Many sports leagues offer their own streaming service to help you catch the games, usually your out-of-network games. Generally, these are purchased per season, but there may also be a monthly subscription option. If you care only about your game of choice and don't need any other content, one of these services might be good for you. They're also sometimes necessary if you want to watch every game in the season, though they're still subject to blackouts and other restrictions.
Seasonal shows and movies
Valentine's day: Netflix and Hulu + Live TV
I have a friend who watches a new war movie every Valentine's Day. But if you're a normal person, you're probably looking to spend the holiday dedicated to love cuddling your favorite valentine, galentine, or other loved one with something a little lighter.
Netflix is a good place for rom-com classics, as well as many Netflix originals like Always Be My Maybe, To All the Boys I've Loved Before, and Set It Up. All said, you have a good selection of on-demand Valentine content if you decide to give your February streaming dollars to Netflix.
Hulu + Live TV is also a good option if you want access to the Hallmark channel, a must-have if you're into romantic dramas. Hulu's on-demand library also includes some classics, including The Proposal, My Big Fat Greek Wedding, and Say Anything. We want to give a shoutout to Philo if you're looking for the Hallmark channel for half the price, but you don't get the on-demand library.
Halloween: Shudder, Disney+, and the Criterion Channel
With plans that start at less than $5 per month, Shudder is a good on-demand streaming option for horror lovers, especially once spooky season arrives. The service has a ton of movies, though most of them aren't the A-list horror movies we've all heard of. For example, Shudder doesn't have The Ring, but it does have Ring (or Ringu), the Japanese film that inspired the American version. We'd say Shudder is a better fit for die-hard horror fans or those who want to experiment with the genre than casual Halloween viewers who just want to rewatch Hocus Pocus once a year.
Speaking of Hocus Pocus, you can find it on Disney+, along with The Nightmare Before Christmas (we'll let you decide whether it's a Halloween or Christmas movie), and a ton of other family-friendly Halloween content. If you'd rather dress up as a princess than a zombie for this year's Halloween party, this might be your pick for October spooky movie nights.
Finally, The Criterion Channel is our go-to for the classics and a respectable collection of 80s horror flicks. Try out the Criterion Channel for old-school black-and-white options like Night of the Living Dead and Bride of Frankenstein. Your friends will be impressed by your erudite taste in film, too.
Winter Holidays: Philo, Sling TV, and Netflix
No matter what holiday you celebrate toward the end of the year, winter is a great time to snuggle up with a cozy blanket and your favorite warm drink to watch a festive film. While we're seeing an increase in content featuring a wider set of winter holidays, Christmas dominates the market of holiday films. If Christmas movies are your thing, check out our favorite streaming providers for holiday season content: Philo, Netflix, and Sling TV.

Philo is one of our top picks for the Hallmark channel, including variations like Hallmark Movies & Mysteries and Hallmark Drama. At only $25 per month, it's one of the less expensive ways to watch a high-strung New York exec fall in love with a strapping Montana cowboy while learning the true meaning of Christmas. Hallmark also probably has the highest count of Hannukah movies, but we found that most of them are really Christmas/Hannukah mash-ups. Philo also has Lifetime, which means you can watch everything in the yearly "It's a Wonderful Lifetime" lineup, which is basically Lifetime's equivalent to Hallmark holiday films.

Sling TV is another good live TV option for a reasonable price. You get Lifetime and can add the Hallmark channel for a bit extra. You also get the Freeform channel on its Orange plan, which is the best way to watch all the claymation Christmas classics like Rudolph the Red-Nosed Reindeer. Overall, it's the cheapest way to get all three of these channels (the only other service that includes them all is DIRECTV STREAM at double the cost).

If you're more into on-demand holiday watching, Netflix is the way to go. Over the past few years, it's produced a ton of Netflix originals to suit every variety of Christmas TV watcher. The 2019 film Klaus even beat Toy Story 4 for best Animated Film (it will totally make you cry, but in a good way). Other Netflix originals include the young-adult comedy series Dash & Lily and Netflix's debut LGBTQ+ holiday special, Single All the Way. Personally, we're looking forward to what Netflix will come out with this holiday season.

Less interested in holiday-specific movies but still looking to cozy up with a flick or two? Here are some of our favorite wintery watches: Harry Potter and other Wizarding World movies are available on-demand on HBO Max, or you can catch the yearly USA Network marathon live in December with fuboTV or DIRECTVSTREAM. Disney+ has family-friendly movies like Frozen, Ice Age, Snow Buddies, and the entire Chronicles of Narnia series. Finally, and controversially, you can watch Die Hard with STARZ.
The shows everyone's watching
With so much streaming competition, every provider is trying to stand out from the crowd with original, exclusive content. But as a savvy streaming shuffler, you don't have to stay subscribed to a service you never use just to binge the new season of Cobra Kai (on Netflix) in one weekend. Let's go over the most popular shows (based on both ratings and viewing numbers) we know will be released in 2023 and 2024 and how you can watch them.
Top shows projected release calendar
| Projected release date | Show | Streaming service |
| --- | --- | --- |
| Early 2023 | What If...? season 2 | Disney+ |
| Early 2023 | Secret Invasion | Disney+ |
| Early 2023 | The Marvelous Mrs. Maisel season 5 | Amazon Prime Video |
| February 2023 | The Mandalorian season 3 | Disney+ |
| Spring 2023 | Ted Lasso season 3 | Apple TV+ |
| Spring 2023 | Reacher season 2 | Amazon Prime Video |
| Summer 2023 | Echo | Disney+ |
| Summer 2023 | The Witcher season 3 | Netflix |
| Summer 2023 | Loki season 2 | Disney+ |
| Summer 2023 | Good Omens season 2 | Amazon Prime Video |
| Fall 2023 | X-Men '97 | Disney+ |
| Fall 2023 | Ironheart | Disney+ |
| 2023 (unknown) | Ahsoka | Disney+ |
| 2023 (unknown) | Star Wars: Skeleton Crew | Disney+ |
| 2023 (unknown) | Bridgerton season 3 | Netflix |
| 2023 (unknown) | Only Murders in the Building season 3 | Hulu |
| 2023 (unknown) | Euphoria season 3 | HBO Max |
| 2023 (unknown) | The Boys season 4 | Amazon Prime Video |
| Winter 2023/2024 | Agatha: Coven of Chaos | Disney+ |
| 2023/2024 | House of the Dragon season 2 | HBO Max |
| 2023/2024 | Stranger Things season 5 | Netflix |
| 2023/2024 | The Handmaid's Tale season 6 | Hulu |
| Spring 2024 | Daredevil: Born Again | Disney+ |
| 2024 (unknown) | Spider-Man: Freshman Year | Disney+ |
| 2024 (unknown) | Andor season 2 | Disney+ |
| 2024 (unknown) | The Rings of Power season 2 | Amazon Prime Video |
| 2024 (unknown) | Squid Game season 2 | Netflix |
| 2024 (unknown) | Wednesday season 2 | Netflix |
Disney+: The MCU and Star Wars
Prequels, spinoffs, IP acquisitions, and the multiverse means that Disney's Marvel franchise is exploding with new content that takes place in the MCU. Marvel is also really capitalizing on the success of the Avengers movies to introduce lesser-known heroes with their own shows. Unlike many of the other top shows in this article, Disney has pretty much handed out its projected release schedule both for its in-theater productions and streaming releases, so knowing when to reactivate that Disney+ subscription is a breeze.
For 2023/2024, here are the most anticipated Marvel releases on Disney+:
What If…? season 2
Secret Invasion
Echo
Loki season 2
X-Men '97
Ironheart
Agatha: Coven of Chaos
Daredevil: Born Again
Spider-Man: Freshman Year
It's been a decade since Disney bought the Star Wars franchise, and despite the lackluster reception of the newest trilogy, the TV series have generally been well received.
While the Star Wars franchise has a number of shows in development, including a potential second season of Obi-Wan Kenobi, here's what the sci-fi mega-franchise has for us in the next year or so:
The Mandalorian season 3
Ahsoka
Skeleton Crew
Andor season 2
HBO Max
Apparently we're not as mad as we thought we were about the last season of Game of Thrones because we're all back to watch the Targaryen-centered prequel like nothing happened. You have plenty of time to catch this adult fantasy series on HBO Max before season 2 comes out, which probably won't be until late 2023 or 2024.
The most watched HBO series besides Game of Thrones, Euphoria has been confirmed for a third season (2). We will probably see it sometime in 2023.
Netflix
Stranger Things is one of Netflix's most popular original series, with season 4 ranking number one for most hours watched in the first 28 days after release (1). Who doesn't love a group of misfit kids fighting horrifying extra-dimensional monsters? Season 5 will mark the end of Stranger Things, but we probably won't get it until 2023 at the earliest, so we still have time to prepare ourselves for a life with no more Stranger Things to look forward to.
The Witcher likely got the go-ahead thanks to the success of HBO's adult fantasy series, Game of Thrones. It's become one of Netflix's top shows with great ratings from critics with a score of 81% on Rotten Tomatoes. Season 3 is expected in summer 2023.
Bridgerton, Netflix's romantic regency drama based on the best-selling books, has already been renewed for a third and fourth season. What we know so far is that season 3 will likely focus on Penelope, and we can expect it sometime in 2023.
Squid Game season 2 officially has the green light, but we don't yet have any official information on a release date. As of the publication of this article, production has not yet started, so it's probably safe to say that 2024 is the earliest we're going to see it.
The first season of Wednesday, released in late 2022, quickly became one of Netflix's most-watched shows, and fans are eager for a second season. Although we don't know exactly when we'll get it, Netflix has confirmed a second season, and speculation is that we can see it sometime in 2024.
Amazon Prime Video
Amazon has a number of original creations, but none of them have had quite as much anticipation as The Rings of Power, set in Tolkien's The Lord of the Rings universe. While classic Tolkien fans have some…not so nice things to say about the show, critics rate it highly, and we think it's worth the watch. Season 2 is expected in late 2024 at the earliest though, so you have plenty of time to read reviews and decide whether it's worth your time before committing to a subscription.
The Marvelous Mrs. Maisel, from the creator of Gilmore Girls, is consistently ranked as one of Amazon's best original shows. With four successful seasons under its belt, the show will conclude with a fifth season. We have no release date yet, but experts expect it to arrive in early 2023.
Good Omens, based on the novel by Terry Pratchett and Neil Gaiman, is getting a second season. Since it will go beyond the contents of the book, we're not sure what to expect, but we can look forward to it in summer 2023.
Reacher is one of Amazon's most-watched originals with over 5 billion minutes of viewing time for it's first season (3). Season two is underway for a spring 2023 release.
The Boys is a gritty superhero show that has become one of Amazon's most popular series. Season 4 will probably be released sometime in 2023.
Hulu
Hulu has too many fictional series about people who are still alive (The Girl from Plainville, The Dropout) for this writer's taste—it's weird, ok? Still, Hulu definitely has some watch-worthy original series. The Handmaid's Tale, an expanded revamping of Margaret Atwood's classic of the same name, has been renewed for a sixth and final season to conclude the feminist thriller. There's no word on a release date, but we can probably expect it in late 2023 to 2024.
Hulu's often top-rated original show, Only Murders in the Building, has so far had two successful seasons. Season 3 has been confirmed (4), and the experts think we can expect it sometime in 2023.
Apple TV+
The much-beloved, Emmy-winning series Ted Lasso is coming for a season 3 with more football fun (or soccer, for the Americans). There's no official release date yet, but it looks like we can expect it sometime in the first half of 2023.
The best streaming services
As a final note, we know that some people just want to have their TV service available when they want to watch without having to resubscribe each time they're feeling that couch potato Saturday. If this is you, check out our roundup of best live TV streaming providers for a good overall pick that will give you good viewing options year-round.
---
The people behind our research
We believe the best information comes from first-hand customer experience and methodical research by subject-matter experts. We never source information from "content farms," and we don't generate content using artificial intelligence (AI). You can trust that our recommendations are fact-checked meticulously and sourced appropriately by authentic, industry-recognized people.
Bri Field has a background in academia, research writing, and brand marketing. She has edited scientific publications, conference papers, digital content, and technical communications. As Assigning Editor, she enjoys ensuring all content is accurate, clear, and helpful. In her free time, you can find her in the kitchen trying a new recipe, out on a hike, or working through her massive TBR list.
Vilja Johnson leads Switchful's editorial and creative teams. She has been editing content in the consumer tech space since 2016, and she has over a decade of experience teaching writing and editing. She's passionate about creating content that resonates with people and helps them solve real, day-to-day problems. In her free time, Vilja serves on the board of directors for the PrisonEd Foundation, where she runs a writing program for inmates in Utah prisons and jails.