Cable vs. streaming TV: is streaming really better?
---
---
We're committed to transparency. We may earn money when you follow our recommendations, but compensation doesn't affect our ratings. Learn more.
Making the jump from cable to streaming TV is a choice a lot of people are making these days: every major cable TV provider reported more customers cutting the cord than ever before. (1)
But ditching traditional TV for streaming isn't a one-size-fits-all solution. Sure, if you can't live without hot, new streaming originals like Stranger Things or Loki, then there's no stopping you from signing up for streaming TV. But if you live in an area with poor internet connectivity or you spend most of your time watching live sports, it might actually make more sense for you to stick with cable.
Streaming used to be drastically more affordable than cable TV, but that's quickly changing. For example, the Disney+, Hulu, and ESPN+ trio announced a round of significant price hikes at the end of 2022. (2) Both Netflix and Prime Video have also raised prices, raising larger suspicions that now that we're all addicted to streaming, the providers are no longer afraid to make us pay for it. (3)
So, what's the right play for you? We'll weigh the pros and cons of cable versus streaming TV to help you put your entertainment dollars to the best use while still getting the content you care about the most.
Cable TV
---
More channel options

Better availability for watching live sports

Video quality not dependent on internet
---
Some contracts that make it expensive to cancel

Lots of hidden fees

More commercials than streaming

No access to original streaming programming
Streaming TV
---
No contracts

More on-demand content

Growing live TV streaming options

Fewer commercials

Lots of customization options
---
Frequent price hikes

Need to subscribe to multiple providers to watch everything

Quality subject to internet performance
What is the difference between cable and streaming TV?
The difference between cable and streaming TV comes down to what content is offered on each platform and how you watch it. With cable TV, you don't need an internet connection. You'll get your TV signal via a coaxial cable. This is a huge advantage if you live in an area with crappy internet service.
Streaming TV, on the other hand, requires a solid internet connection with a high data cap for an enjoyable experience. If you don't have both of those things, you might end up spending most of your TV time cursing the spinning loading wheel of eternal punishment or anxiously watching your data cap (or paying the price for going over), neither of which sounds fun.
You can watch a lot of streaming content on cable TV and vice versa, but there are certain shows (mostly streaming originals) that you won't have access to on cable. Cable also has less on-demand content, and you'll usually have to pay more to get it, which means you'll likely be spending more time watching commercials on cable TV than you will when you're streaming.
What's the difference between on-demand content and live TV?
On-demand content includes TV shows and movies you can watch whenever you want, often without any commercials. Live TV involves content that's available only at a certain time and usually with commercials. Traditional cable providers primarily offer live TV, while streaming TV has some providers that specialize in on-demand content (Netflix, Amazon Prime Video, etc.) and others that offer live TV (Sling, Hulu + Live TV, YouTube TV, etc.).
Another key difference between cable and streaming TV is how accessible live sports content is. Some streaming providers like fuboTV specialize in sports, but fuboTV will cost you anywhere from $70–$100 per month. YouTube TV is another good option for sports, but it's almost as expensive. When you combine that with your monthly Netflix and Disney+ bill, you're looking at a monthly price that's on par with or even higher than a cable bill.
Is cable or streaming TV better for me?
Whether or not it's worth it for you to subscribe to cable or streaming TV comes down to what's the most important for you when it comes to TV. If you love watching whatever you want whenever you want and you want to avoid commercials, then it's totally worth going with streaming. Streaming TV offers an incredible amount of content with new stuff always on the way. Although you'll have to wait weekly for episodes of some shows to be released, the flexibility and immediate accessibility of streaming are hard to beat. And because you don't have to deal with contracts, you have the option to switch between streaming providers to catch the shows and movies that interest you most at any given time.
That said, live TV streaming for sports is expensive—and difficult. You'll have to cobble together multiple streaming providers to get the same level of coverage you'd get from an average cable TV plan—and you'll probably end up paying more. If you're ok with just watching local games, you could get an over-the-air antenna and a streaming plan and call it good. But if you need all the sports you can get, it might be a better deal for you to go for a cable plan and then just use a cheaper subscription like Netflix to fill the gaps. You could also give providers like YouTube TV or Sling TV a free trial to see if the sports offerings are up to snuff.
In our research, DIRECTV STREAM offers the most national sports channels and regional sports networks (RSNs), but its cost is among the highest we found. DIRECTV STREAM is also our #1 streaming service for news, because it offers both local and national networks in its cheapest pricing tier.
Most importantly, take a good, hard look at your internet connection before you decide whether it's worth it to switch from cable to streaming. If your internet stinks and you don't want to pay to make it better (or don't have any better options available), it's probably not a good idea to switch to streaming if you plan on watching most of your TV at home. Trust us: a world of frustration awaits when you're constantly being booted off your show just as someone is about to die or fall in love.
Find internet providers in your area
See all options in your area within seconds.
Best cable providers
---
Plans starting at $19.99 - $600.00
---
Click below for all current Xfinity deals
Disclaimer: Availability and pricing are subject to location. Conditions apply. For offer details, visit the provider's website.
Xfinity is our top-recommended cable TV provider. It comes with the Xfinity X1 DVR, which is one of the better DVRs available. It also offers the opportunity to bundle with its stellar internet service, which makes things more convenient. Xfinity offers cable TV plans with or without contracts. It also throws in a free Xfinity Flex 4K streaming box with all internet service, so you can get the best of the cable and streaming worlds.
---
Plans starting at $15.00 - $195.00
---
Click below for all current Optimum deals
Disclaimer: Availability and pricing are subject to location. Conditions apply. For offer details, view disclaimers
Optimum offers a great deal on traditional television, with one of the highest channel counts of any provider we reviewed. A nice sports add-on includes NFL Network, NFL RedZone, the Golf Channel, and NBA TV. The service is technically delivered over Optimum's fiber-optic internet network, but functions just like a service delivered over coax. The cloud DVR system is good and the equipment is solid, but it comes at a cost. Second-year price hikes are a little steep, too, but we love that no contracts are required.
Best streaming TV providers
Netflix is our editor's choice for streaming providers, especially if you're looking for an affordable-yet-comprehensive first step into the world of streaming. The movie and show options Netflix provides are truly limitless. It has a great combo of long-time staples like Gilmore Girls and Seinfeld coupled with fresh new originals like Stranger Things and Black Mirror. Netflix has also been in the game a long time, so its system is pretty dialed in when it comes to streaming user experience (UX) and buffering. And there will always be something new to check out—but that's to be expected when you spend $17 billion in one year on content creation. (4)
Disney+ is our runner-up for best streaming provider, although it might be in first place for you depending on how big of a Disney nerd you are. Disney+ is almost 3 years old, compared to Netflix's 15 years of tenure in the streaming business, but it's already making huge strides. The fact that Disney owns most of the world (and by world we mean ESPN, National Geographic, and Marvel) makes it easy to find something amazing to watch on Disney+. The UX of the platform is still a little frustrating at times (and prices continue to rise), but the content is so good that it's easy to forgive all that.
FAQ about cable vs. streaming TV
What equipment do I need to stream TV?
You'll need a good internet connection, a streaming device or smart TV, and a subscription or free trial of a streaming service like Netflix or Hulu to stream TV. You can also stream TV from your computer or phone if you log into your account or use the app.
How do I get rid of cable and still watch TV?
You have two options for watching TV when you get rid of cable: you can use an over-the-air antenna or sign up for a streaming service. An over-the-air antenna is an affordable option to get local channels for free (minus the cost of the antenna). If you sign up for a streaming service, make sure your TV is new enough to support a streaming service.
Do I need a smart TV to stream?
No, you don't need a smart TV to stream, although a smart TV will make it easier to stream. As long as your TV has HDMI hookups, you can attach any third-party streaming device like a Chromecast, Roku, or Apple TV and use that to stream through your TV. When you have a smart TV, there's already a streaming device built in to it, so you won't have to buy an additional device to make streaming happen.
Find television providers in your area
See all options in your area within seconds.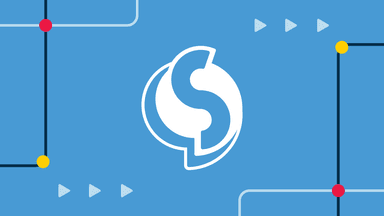 When times are tough, a little entertainment can go a long way. TV can be expensive, but there are options when you need screen time on a budget. Whether you're looking to recession-proof your finances or just save a few bucks each month, if you're wondering how to get low-cost TV, you're in the right place.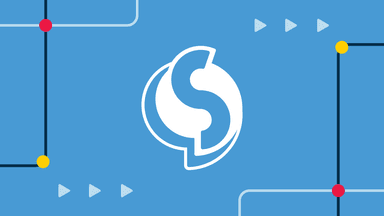 Everyone is cutting the cord these days (AKA choosing video streaming services and ditching their cable or satelite TV provider). For the first time in history, streaming will drive more viewing time for people than cable TV. (1)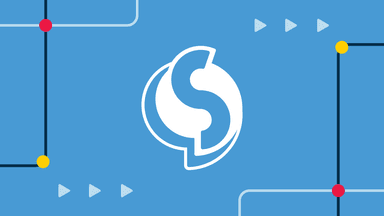 While more and more people get live TV mainly from a streaming service these days, traditional types of TV service like cable and satellite are still great options for a lot of people—especially those who don't have a great internet connection.
---
The people behind our research
We believe the best information comes from first-hand customer experience and methodical research by subject-matter experts. We never source information from "content farms," and we don't generate content using artificial intelligence (AI). You can trust that our recommendations are fact-checked meticulously and sourced appropriately by authentic, industry-recognized people.
Rebecca Palmer has been writing about tech and consumer finance since 2010. Her work has been featured in the Deseret News, Idaho Business Review, TopTenReviews.com, and more. She holds a bachelor's degree in journalism from Weber State University in Ogden, Utah, and lives in Salt Lake City with her exceptionally delightful pup, Nymeria.
Cara Haynes has been writing and editing about internet service and TV for six years. Previous to contributing to Helpful, she worked on HighSpeedInternet.com and SatelliteInternet.com. She graduated with a BA in English and a minor in editing from Brigham Young University. She believes no one should feel lost in internet land and that a good internet connection significantly extends your lifespan.
Bri Field has a background in academia, research writing, and brand marketing. She has edited scientific publications, conference papers, digital content, and technical communications. As Assigning Editor, she enjoys ensuring all content is accurate, clear, and helpful. In her free time, you can find her in the kitchen trying a new recipe, out on a hike, or working through her massive TBR list.