Best streaming services for kids
---
---
We're committed to transparency. We may earn money when you follow our recommendations, but compensation doesn't affect our ratings. Learn more.
Parents have dozens of video streaming services to choose from, and it seems like new options crop up every day. But Netflix was one of the first, and it's still the most popular by subscriber count. (1) Netflix is also our editor's choice for a streaming service for kids and families because of its library with something for everyone, trusted parental controls, and freedom from ads on almost every plan.
How we chose streaming services for families
We talked to parents around the country, read up on the scientific research, and tested a few dozen streaming services hands on. We found out safety is a huge priority. Parents also care about what you get for the money, what kinds of entertainment and educational content are available, and how easy everything is to use.
We also realized every family is different, and most families have more than one streaming service. That's why we thought beyond the best service for kids overall to highlight top streaming services for education, many of which are free or very inexpensive! We also call out a few streaming services we don't recommend if you have little ones around.
In our final picks for streaming services for kids, you'll see some of what we took into account in our list of overall best streaming services. We thought a lot about what you get for the money on both lists, but spent more time here testing parental controls and profile settings and less time talking about equipment features and premium sports coverage.
Let's dive in!
Best streaming service for kids: Netflix
Huge library of shows and movies for all ages, with respectable parental controls
---
Options for everyone, from tots to tweens

Easy ways to block specific shows

Special profiles for kids 12 and under
---
Ads on some plans

Some controls available only on a web browser

Fewer education-focused options
Netflix is a great option whether you're planning a family movie night, looking for a way to wind down with your partner after you tuck the kids in, or want something entertaining for the littles to watch on long plane rides or road trips.
We liked the educational offerings, including everything from The Magic School Bus to Our Planet for older kids or Explained for the grown-ups. We also liked how much entertainment was available for all ages. A few parents told us a lot of what's on Netflix is "TV junk food," but the library is so massive, you really can choose your own adventure.
Since January 2023, it's been possible to get an ad-supported version for a monthly subscription cost of $6.99. You'll have to pay more to get rid of ads, download shows for offline viewing, or watch on multiple screens at a time, but the cost is still a fraction of what you'd pay for most cable TV or live TV streaming services. The service is easy to cancel, too, so you can try it out for just a month or two to see if it's right for your household.
Of course, there are things on Netflix that aren't right for kids. Lucky for you, there are multiple ways to keep your kids safe. First, you can create a Kids profile for kids 12 or younger and set a maximum rating you want to allow. You can create up to five profiles and set ratings accordingly. Then, you can lock profiles with a secure PIN to prevent enterprising young minds from making changes.
From there, you can block certain shows or movies on kids profiles when you're logged into the main account on a browser. Finally, you can require a PIN to add or remove profiles so particularly clever kids don't find workarounds. For even more control, you can download certain shows for viewing offline and set devices to airplane mode to put an end to mindless scrolling.
#2: Disney+
Disney+ offers family-favorites and beloved characters with flexible bundling options
---
Classic Disney movies and modern blockbusters

Locked profiles for kids

Low prices and easy bundling options
---
Ads coming to some packages soon

Adult-themed shows sneaking onto the platform

Licensing battles mean some Disney shows are unavailable
If Netflix earns points for being a household name since the early 2000s, Disney holds the keys to the (magic) kingdom. The company has been creating family favorites for a century, and you can find hits from throughout the decades on the streaming service. The library is only about a fifth of the size of what Netflix offers, but families we talked to said a lot of what's available is high-quality. They also loved that the service was free from ads and adult-rated shows.
Some of that is changing with the introduction of a few shows rated R and TV-MA, but we still think Disney+ is a great service for kiddos and the adults who care for them. The majority of the library is still family-friendly, and most plans are still ad-free.
The service still feels safe for kids, too. You can create up to seven profiles, and it's easy to set up kids' profiles. When you do, you can choose an avatar, designate a content rating, create a PIN, and toggle on the "Kid-proof Exit" feature to make it harder to switch profiles.
That kid-proof feature is simply spelling out numbers based on the digits shown on screen. We wish it were more robust—even little kids are pretty smart these days—but it would stop most of the littlest ones from changing profiles. If you're particularly concerned about appropriate content, though, keep an eye on those profiles.
Disney+ gets high marks for its content overall, but some people online complain their Disney favorites aren't available and say they get promos for shows that aren't on the platform yet. However, people love how easy it is to bundle Disney+ with Hulu + Live TV and ESPN+, and that gives the platform a big boost when it comes to choosing a streaming service for your family.
#3: HBO Max
Deep library for kids and families plus sweet parental controls
---
Premium entertainment for the whole family

Friendly animations let kids know ads are coming

Secure parental controls
---
Reputation for racy shows

Only some of the kids shows are educational

Higher price than other on-demand streaming options
We were surprised to hear from parents around the US that HBO Max was a good streaming option for kids, but it started making sense when we dug into its family entertainment library, secure parental controls, and content just for kids.
Like our other top streaming services for kids, HBO Max comes with both ad-free and ad-supported plans, but both start at higher prices than the competition. Ads are a dealbreaker for most parents we talked to when it comes to kids content, but we like that if you do choose the ad-supported plan and are watching on a kids profile, a cute little animation shows up before and after. At the very least, it's a nice way to teach kids about how ads are different from regular programming.
On the subject of profiles, you can create up to five profiles per account and any of them (except the main profile) can be designated for kids. After you create a profile for your kiddo, you're asked to give your child's birthday. Then, only content curated for their age group will show up in their library. You can also manually specify the content rating and set a manual PIN (which works across devices, which is a nice perk). We feel a little more confident in the security of this system compared to what Disney+ offers, but it comes with a warning.
It's not uncommon for kids to figure out passwords and PINs, and we get that the chance of a kiddo breaking into an adult's HBO Max profile is a little more alarming than breaking into a parent's Disney+ profile. Remember, you can find excellent content like Sesame Street, Studio Ghibli films, Looney Toons, and hits from Cartoon Network, plus a ton of kid-friendly sci-fi, comedy, and animation. But you can also find Game of Thrones, The Boondocks, and Sex and the City.
#4: DIRECTV STREAM
Pricey, with excellent parental controls
---
Enormous on-demand library plus live TV

Secure parental controls

Unlimited cloud DVR
---
Very high price

Lots of ads

Unrated content may slip through
DIRECTV STREAM offers a lot of entertaining content for families—with some of the best parental controls out there—but it's very expensive. It's not bad if you like the traditional TV experience and want just one bill for all your streaming needs, but it'll cost at least 10 times as much as other top options.
You get a lot for the money, though. There's easy access to live and on-demand programming, with options similar to cable or satellite TV. You also get unlimited cloud DVR, which is a nice way to skip ads and catch live TV on your schedule. You can pay even more for extras and Spanish-language programming or a big 10-digit remote.
Just watch out for news, games, and ads, which can feature mature content even when controls are set. That said, you get tons of games and the best access to regional sports networks out there, plus the option to watch on two other devices at the same time. If your kid wants cartoons and you want the Cardinals or Celtics game, DIRECTV STREAM has you covered.
#5: Hulu + Live TV
Highly entertaining content with nice profile features
---
Flashy, exciting shows

Profiles with presets for different ages

Secure PIN locks to keep things secure
---
Confusing subscription options

Extra fees to get rid of ads

Previews of potentially inappropriate content
Hulu is one of the most popular streaming services out there, and it has a large library of highly entertaining shows plus the option for live TV. We like its profiles, for the most part. You can have up to six, and there are two ways to set parental controls. The easiest is to toggle a button that designates a profile as kid-friendly. It's right there on the first setup screen.
Alternatively, you can enter your child's birthday so they can watch only shows and movies rated for their age range. You can also set a PIN profile lock to prevent anyone from switching profiles on a given device.
The benefit is you can set it and forget it in a few clicks, but that's also the potential danger. You may not agree with Hulu + Live TV about which content is appropriate, and there's no easy way to restrict specified movies and shows, or to prevent previews from adult-rated shows from appearing in a kid's library. When we set a profile for a 14-year-old, for example, we were a little disappointed to find suggestions like Handmaid's Tale and Sons of Anarchy. We couldn't actually watch them, but previews alone may be a concern for some families.
Hulu's multiple subscription options are confusing, but we like that they range from very cheap to very expensive. Each comes with access to the streaming library, but from there you can choose whether to have ads on those shows and whether to add live TV (for another $50+ every month).
Best educational streaming services for kids
Popular characters and the latest movies are popular with kids, but many parents want kids to learn while they watch. We compared some of the most popular educational streaming services out there, plus some with a lot of promise but not a lot of name recognition. Lucky for you, several of the options are free!
Take a look at our list for options at home, but don't forget about your local library, daycare, or elementary school. There's a good chance you can access free resources and get advice from experienced educators. Better yet, many local and school libraries allow parents to check out tablets preloaded with great educational content.
Let's get into it.
Curiosity Stream: Excellent documentaries at a very affordable price
Some folks draw a hard line between entertainment and education, but we think learning can be its own fun! Our top pick for educational streaming services for families is Curiosity Stream, which you can access with a $20 annual subscription. That adds up to less than $2 per month!
You get thousands of documentaries about everything under the sun. You can learn about the history of food, deep space, science breakthroughs, archeology, art and music, and more. There's also a Curiosity KIDS section full of great shows and a Kids Mode so kids see only shows suitable for them. And at that price point, it's hard to go wrong!
PBS Kids: Free learning resources perfect for the pre-K years
PBS Kids is the free app from the Public Broadcasting System, and it's full of great options, from Arthur the Aardvark to Curious George and Wild Kratts. It's all touch-screen friendly and includes on-demand videos, live TV, games, and podcasts. The only ads are announcements about the service being "paid for by viewers like you," and the latest version of the app works well across devices. You can download the app directly to your device or access it from services like Roku and Amazon (but there might be a monthly fee).
PBS Kids isn't as flashy and loud as some of its commercial competitors and doesn't have much content for kids under about 3 or over about 7. But parents can feel 100% confident everything is safe, helpful, and accessible for younger kids.
Sensical.tv: Free curated content with time limits, analytics, and more
Sensical.tv, the streaming option created by Common Sense Networks, is chock full of educational podcasts and videos, neatly categorized by age range (preschool, little kids, and big kids). It's all research-based and available on a variety of streaming devices, smart TVs, and mobile screens. There are more than 50 channels and thousands of titles to choose from, and it's all free.
The service launched in 2021 but already has popular titles on board. They include Baby Einstein, tutorials for Minecraft, Kids Cooking with Zoe, and more. There are cartoons, challenges, dance tutorials, and activities.
Better yet, there are tools that let parents set time limits and review personalized learning reports, and each show offers advice for parents on continuing the learning journey. The service has ads, but the ones we saw in our tests seemed pretty safe. Better yet, the service has ideas for parents about how to help their kids make sense of ads.
There's no search functionality and not much for kids older than about 10, but this new service is a nice, safe option for entertaining your kids while helping them reach learning goals.
Noggin: Ad-free episodes, offline downloads, and specific learning outcomes
For shows and movies that are educational but may be a little more entertaining, look to Noggin. It offers ways to watch, read, or play for kids 2–7. There's a free 30-day trial. After that, there's a fee of $7.99 per month with discounts for paying a year ahead.
For the money, you get access to beloved favorites including Blues Clues, Dora, Blaze, PAW Patrol, and Peppa Pig. There are also two-player games and entire curriculums focused on social and emotional learning (big hearts); math, literacy, and problem solving (strong minds); and physical education (healthy bodies). You can access everything on demand on a variety of tablets and streaming devices, or download to watch offline.
Noggin is a service that both kids and their parents can approve of, but if you find out you don't like it, you can cancel and delete your account with a few clicks.
Hopster: A solid streaming service for diversity and social-emotional learning
Hopster is similar to many of the other educational streaming services we reviewed, but it excels when it comes to showing diverse perspectives. There's content from around the world, and parents praise its inclusion of LGBT perspectives.
Hopster comes with interactive games, books, songs, and shows, and everything is tidily organized in a comprehensive curriculum. You can sign up for a free 7-day trial. If you like it, you'll be charged monthly. There's a range of prices, from $6.99 per month to $59.99 per year. Institutional pricing may also be available.
Services we don't recommend for families
We don't spend a lot of time around here talking about services to avoid, but we're making a small exception here because of how important it is to get streaming right for kiddos.
YouTube Kids: Your values may not be aligned
We were originally delighted by the parental control options on YouTube Kids, and we still like that all its shows are for kids, but we realized in talking with real parents that the service has issues with commercialism, negative body image content, and product placement. It's also easy to get to other apps or shows from the app, so we don't think it will be right for a lot of parents.
"YouTube has been great for exposing kids to new music and chasing down science mysteries, but I generally would rather be present using adult YouTube together than leaving them alone on Kids YouTube," explained Ray Macfarlane, a parent, doctor of sociology, and director of learning and exploration at a fellowship in Anchorage. "I have not liked finding them watching videos on YouTube Kids that body shame, model stereotypes, and portray dramatic and counterproductive emotional coping."
YouTube TV: No parental controls, but plenty of adult content
Confoundingly, YouTube Kids and regular YouTube are separate from the paid live TV subscription YouTube TV. While YouTube TV is one of our favorite options for cord-cutting overall, we don't recommend it for households with kiddos. There are no parental controls at all, and each user profile has its own private history, so it's not easy to see what all users have been up to.
There's also plenty of content with R and TV-MA ratings, plus unrated sports and news programs that may be troubling for young kiddos. And don't forget about ads! They don't get rated, so your kids could be exposed to a lot during commercials breaks alone.
Kidoodle TV: Great concept, but a little too buggy
Kidoodle TV seems like every parent's dream. The library has tons of educational materials, ranging from language learning to crafting tutorials and PAW Patrol, Spongebob Squarepants, and Peppa Pig. You can watch it for free without a login. For just $4.99 per month (allegedly) you can instead log in to create profiles, set curfews, select or remove specific tiles, and set PINs for different profiles.
Sounds good in theory, but we ran into roadblocks on every device and browser we tried. The service was literally unwatchable. We still love the concept, but there's clearly some work to be done in the background.
How to choose a streaming service for your kids
There's a lot of angst out there about kids and screens, and it makes sense. Even before the COVID-19 pandemic, more than 60% of parents believed raising a kid now was harder than it had been 20 years ago, and more than 70% were concerned their kids might be spending too much time in front of screens. (2)
The same study found about 80% of parents set rules and restrictions around screen time. Setting time limits and curfews was the most common tactic, followed by "digital grounding," or taking away screens as a form of discipline. Almost as many parents checked the websites or apps their kids had been using, and many used digital parental controls.
The parents we talked to told us they used similar tactics, but we were surprised they all allow their kids to use some streaming devices and have a handful they use often.
"In general, I think it's good for kids to have access to streaming material," said Anthony Aronovici, a single parent and band teacher from Reed, Michigan. "However, parents should have very easy ways to control what their kiddos can and cannot use. Streaming is only as good as the content that is streaming, as well as the real-life application of said content."
Lana Medina, a mother of three and a grad student in Pennsylvania, echoed that sentiment.
"Be aware and be careful," she said. "No matter the restrictions, technology is always being improved and it's easy for something to slip through the cracks."
Read our guide about keeping your kids safe online.
Parental controls on streaming services and apps
We based our top picks on research, interviews, and real-life testing. We also came up with a quick step-by-step guide for finding a streaming service with parental controls you can trust.
How to choose a streaming service for your family
Talk to your kids about the shows and services they're interested in.
Read reviews from both experts and real parents.
Download the apps on your kids' devices, check out the on-demand and live libraries, and watch an episode or two on your own.
Create a kids profile and look for all the available settings and controls.
Sit with your kids as they log into their new profile and try out the apps.
During or after their first experiences with the new service, talk with your kids about what they like (and keep an eye out for any technical, security, or login issues).
Set a calendar reminder to check back in a few weeks to see if the service has been worth the money.
We also recommend looking to medical experts and education researchers to find out the best ways for streaming to fit into your family's media diet. "Children's media use in America" from Common Sense Media is a great resource, and Minds on the Media publishes "10 tips for improving children's cognitive development in a digital world."
You can also brush up on how TV content ratings work and how movie content ratings work so you can choose what's appropriate for your child.
Ads on kids streaming services
Almost all the parents we spoke to mentioned the topic of ads in kids programming, and it makes sense. Research shows kids have a hard time telling what's an ad and what's part of their show or game. Kids under 4 years old can rarely tell the difference, and they can't really understand "persuasive intent" until age 7 or 8, according to a review of research by the American Psychological Association (APA). (3)
Several independent studies have also shown exposure to ads makes kids eat more calories, on average, and may be a predictor for obesity. (4) Ads (and even product placement within shows) can also impact how kids play, what they ask for from their parents, and a lot more. It can lead to more fights, according to the APA study mentioned above.
Ads are a part of life, and we get that some services want to keep their programming free or cheap by showing ads. But some platforms do a better job than others. We like the reminders for kids that ads are coming up from services like our runner-up, HBO Max.
We also liked tools from services like Sensical.tv that help parents share in the streaming experience and recommend their advice for talking to kids about ads.
Education vs. entertainment
It's hard to find consensus when it comes to education for kids, but many researchers have found digital media is an effective way to teach young children a variety of topics, including abstract ones like mathematics. Digital media can also help kids engage in collaborative learning, reasoning, problem solving, and foreign-language learning, according to a review of several studies completed by a team of childhood education experts in California back in 2007. (5)
A more recent press release, published by the Institute of Digital Media and Child Development, says "there is widespread agreement among the experts that it's essential for parents to limit not only the amount of screen time in which kids engage, but what kind of content they access and when they access it." (6)
Both quantity and quality matter, researchers said.
"When it comes to screen use, the kind of content (aggressive vs. educational) and timing (after school vs. before bedtime) are just as important to monitor as the amount of overall time spent with the device."
That's why we looked for services that offer both education and entertainment for kids and gave preference to services that have content for everything from tots to tweens. Our top picks have a mix of both, but most families today subscribe to multiple streaming services and educational apps. And we encourage it!
Conclusion
Netflix is our top recommendation for streaming services for kids based on its huge library, low cost, parental controls, and ad-free plans. Our first runner-up, Disney+, is another great option full of favorite shows and characters from the past and the present. HBO Max, a surprise runner-up, has great content and some of the best parental controls we found. DIRECTV STREAM and Hulu + Live TV have huge libraries and live TV, but cost much more than our other top options.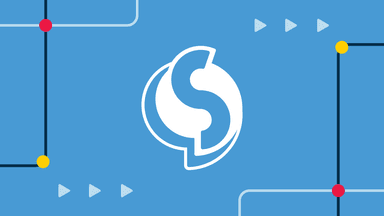 To determine the best cheap cable TV providers, we considered a few factors. Cost of service was important, but we also looked at the number of channels you get for that cost, availability, fees, quality of bundling options, and overall quality of service offered.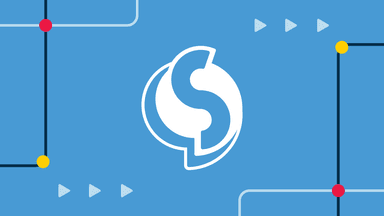 To choose the best TV antennas, we considered a mix of range, size, number of channels picked up, and of course, price. We also looked at extra features like signal amplification, signal-strength meters, and smartphone apps, all of which make nice bonuses. To learn more, see our full methodology.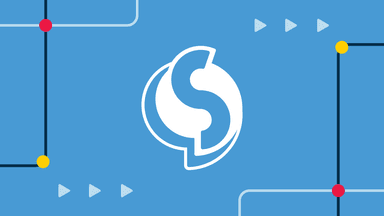 With so many streaming services on the market, it's impossible (or at least financially irresponsible) to subscribe to them all at the same time. To catch all your favorite shows, you might have to switch between streaming services. But which streaming services should you get to watch all your favorite content? Whether you're a sports fanatic, really into your Hallmark holiday movies, or you just want to watch the hottest streaming originals, our guide covers everything you need to know.
---
The people behind our research
We believe the best information comes from first-hand customer experience and methodical research by subject-matter experts. We never source information from "content farms," and we don't generate content using artificial intelligence (AI). You can trust that our recommendations are fact-checked meticulously and sourced appropriately by authentic, industry-recognized people.
Rebecca Palmer has been writing about tech and consumer finance since 2010. Her work has been featured in the Deseret News, Idaho Business Review, TopTenReviews.com, and more. She holds a bachelor's degree in journalism from Weber State University in Ogden, Utah, and lives in Salt Lake City with her exceptionally delightful pup, Nymeria.
Bri Field has a background in academia, research writing, and brand marketing. She has edited scientific publications, conference papers, digital content, and technical communications. As Assigning Editor, she enjoys ensuring all content is accurate, clear, and helpful. In her free time, you can find her in the kitchen trying a new recipe, out on a hike, or working through her massive TBR list.
Michal directs the Switchful content strategy and leads the editorial team. With a bachelor's degree in Communications, she has more than a decade of experience in the world of marketing communications. Her diverse career has included public relations, brand development, digital strategies, and more; her key skillset has always been centered around strategic efforts for consumer-focused initiatives. In her free time, you can find her camping with friends, chasing waterfalls on her kayak, or searching for the best restaurants in Salt Lake City.