Internet security 101: understanding online safety
---
---
We're committed to transparency. We may earn money when you follow our recommendations, but compensation doesn't affect our ratings. Learn more.
Online safety and security is one of the most important topics in today's connected world. However, discussions around it can often veer into technical territory beyond the average person's experience. It's hard to get excited about security when you feel like you need a Ph.D. in information technology to understand it.
That's where we come in. We'll break down some of the most common topics and terms you might come across, so you can feel more comfortable and informed when navigating the world of internet security.
What is encryption?
Encryption is a process that converts information into a code, essentially making it unreadable. This is mainly intended to prevent unauthorized access to the data. Encryption is one of the most fundamental aspects of online security—without it, data that's meant for your eyes only can be seen by anyone (in theory, at least).
When it comes to day-to-day internet use, the main form of encryption you need to be concerned with is SSL, a protocol that encrypts the connection between your device and a website.
What is SSL?
SSL stands for Secure Sockets Layer. It's a security protocol designed to secure the connection between two devices connected on the internet, encrypting the connection so third parties can't intercept data. The most common place SSL pops up for most people is surfing the web—it's indicated by the presence of "https" in a web address, rather than "http." Most web browsers also put a padlock or similar icon in the address bar to indicate the connection is secure.
Sites that don't use SSL are very dangerous. In theory, any information you enter into any form on an unsecured site can be intercepted by a third party. As such, you should always check for the padlock symbol on your browser before entering any information.
What is a VPN?
A virtual private network (VPN) is a service that encrypts all of your internet traffic by routing it through a remote server. These servers can be located anywhere in the world, and most providers let you choose which country and even region within that country you want. This enables you to hide your location in addition to your online activities or bypass geographic restrictions on services like Netflix.
VPNs are most commonly seen in corporate environments, where they serve to keep trade secrets safe and secure. However, they can be used by anyone who wants a little more data privacy, regardless of the use case. For example, you could use a VPN to help secure your connection when using a public Wi-Fi hotspot.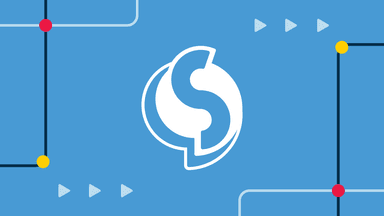 A VPN (virtual private network) is a service that encrypts all your internet traffic via a remote server from a third-party company. A VPN will hide your
What is security software?
Security software helps protect your devices and data from viruses, malware, cybercriminals, and other malicious activity. There is a wide range of tools and applications available, from basic firewalls and malware scanners to full-scale security suites.
Robust security software should have features like automatic backups, a built-in firewall, malware scanning and removal, and website filtering. These tools typically have annual subscription models, and most of the best options are between $90 and $110 per year. That can seem a little steep, but if you've ever had your identity stolen or dealt with destructive malware, you know the peace of mind far outweighs the cost.
Learn about the best internet security software.
What is malware?
Malware is a term for malicious software—software that attempts to steal personal information, disrupt or damage your devices, or gain unauthorized access to a computer system. It's usually installed on the device without the user's consent but may occasionally be installed intentionally by hiding its malicious intent.
What is a virus?
A virus is a specific type of malware that replicates itself and spreads from computer to computer, much like a real virus. This self-replicating ability makes them one of the most dangerous types of malware—they can quickly spread from device to device and cause a tremendous amount of damage, deleting files and making your gigabit internet connection run at a snail's pace.
What are parental controls?
Parental controls are features of various devices that enable parents or guardians to limit or block access to content on the device. They're often used to limit access to inappropriate content or to restrict app usage to specific lengths or periods of time. They make a very useful tool for helping establish and maintain healthy boundaries around technology.

Many devices come with parental controls already built in. For example, Apple devices like iPhones and iPads have built-in parental controls, as do Windows computers. Many security software suites also contain robust parental controls.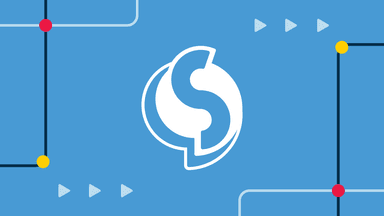 The internet is a wonderful tool for keeping in touch with friends and family, learning, and entertainment. However, there are also some dark sides to the online world that parents need to be aware of:
What is website filtering?
Website filtering is a software tool that helps monitor and manage the websites you visit on your devices. The primary purpose is to block websites, whether inappropriate, malicious, insecure, or just plain distracting.
Many companies implement website filters at work, and you can do the same on your personal devices. One of the best ways to set up a website filter is through security software—these often have more robust tools, better fine-tuning, and frequently updated lists of dangerous sites.
What is a firewall?
A firewall is a device or software that watches network traffic and blocks suspicious or unauthorized activity. The main purpose is to ensure that no uninvited guests can spy on what you're doing. This may seem like overkill at first glance, but imagine this scenario—you have a virus on your computer that's logging your keystrokes when you enter passwords and trying to send them out to criminals. A firewall will block that outgoing traffic and stop the passwords from reaching the bad guys, potentially preventing your identity from being stolen.
Security is all about the basics
Internet security can be a tough subject to tackle, even for veterans in the field. The landscape of online threats is continually changing, and keeping on top of it is a full-time job. However, grasping the basics is relatively simple, and can go a long way toward ensuring your devices and information are secure online.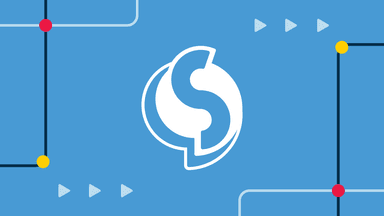 Internet security isn't just for IT professionals—it starts at home. When you're shopping for a new router or another piece of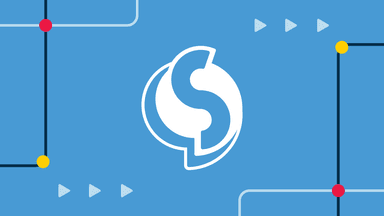 Parents have dozens of video streaming services to choose from, and it seems like new options crop up every day. But Netflix was one of the first, and it's still the most popular by subscriber count. (1) Netflix is also our editor's choice for a streaming service for kids and families because of its library with something for everyone, trusted parental controls, and freedom from ads on almost every plan.
---
The people behind our research
We believe the best information comes from first-hand customer experience and methodical research by subject-matter experts. We never source information from "content farms," and we don't generate content using artificial intelligence (AI). You can trust that our recommendations are fact-checked meticulously and sourced appropriately by authentic, industry-recognized people.
Dave Schafer is a freelance writer with a passion for making technical concepts easy for anyone to understand. He's been covering the world of gadgets, tech, and the internet for over 8 years, with a particular focus on TV and internet service providers. When he's not writing, Dave can be found playing guitar or camping with his family and golden retriever, Rosie.
Bri Field has a background in academia, research writing, and brand marketing. She has edited scientific publications, conference papers, digital content, and technical communications. As Assigning Editor, she enjoys ensuring all content is accurate, clear, and helpful. In her free time, you can find her in the kitchen trying a new recipe, out on a hike, or working through her massive TBR list.