How to extend your network with a Wi-Fi booster
---
---
We're committed to transparency. We may earn money when you follow our recommendations, but compensation doesn't affect our ratings. Learn more.
Your Wi-Fi router alone may not be able to provide coverage for your whole home. If you can't get a Wi-Fi signal or the signal strength drops in certain rooms or corners of your house, you should consider installing a Wi-Fi booster or extender to increase the range of your network. We walk you through the basics of choosing a Wi-Fi extender and setting it up, and we provide our recommendations for the best ones.
What is a Wi-Fi booster and how does it work?
A Wi-Fi booster is a device that increases the range of your home wireless network. Wi-Fi boosters connect to and work alongside your existing Wi-Fi router to broadcast an additional Wi-Fi signal for more coverage.
The term Wi-Fi booster can be used to refer to either Wi-Fi extenders or Wi-Fi repeaters. In theory, the difference is that a Wi-Fi extender connects to your router via an Ethernet cable, while a Wi-Fi repeater connects to it via Wi-Fi. In practice, these terms are used interchangeably, which can make shopping for a Wi-Fi booster confusing. Regardless, products marketed under any of these terms all serve the same purpose: to give your Wi-Fi range a boost.
You can sometimes get rid of a Wi-Fi dead zone by moving your router to the center of your house or upgrading to a router with more range. But, if making changes to your router doesn't do the trick, you'll have to choose between getting a mesh Wi-Fi system or buying a Wi-Fi booster.
Wi-Fi boosters are best for smaller homes where you only need to add more Wi-Fi coverage to a single room or a small area of your house. If you need to cover several rooms or a whole floor of a larger home, you should look to a mesh Wi-Fi system instead. Mesh Wi-Fi systems provide more coverage because they use multiple devices placed throughout a home, though they are much more expensive than boosters.
Pros and cons of Wi-Fi extenders
---
Provides better Wi-Fi coverage than a traditional router alone

Easy to set up and manage

Cheaper than a full mesh Wi-Fi system

Mesh extenders allow you to stay on the same network
---
With regular extenders, you have to switch between different Wi-Fi networks

Internet speed can be slower when you're connected to a booster instead of your router
How to choose a Wi-Fi booster or extender
Buying a Wi-Fi booster is generally cheaper than buying a new Wi-Fi router and can cost hundreds less than a mesh Wi-Fi system. There are plenty of solid options around $40 to $80, but you have to shell out over $100 if you want the most coverage, the fastest speeds, and the newest, most future-proof and secure Wi-Fi technology standard currently available (Wi-Fi 6). (1) Before buying a Wi-Fi booster or extender, ensure that the device is compatible with at least the same speed as your existing router and internet plan and that it provides enough square feet of coverage.
A typical Wi-Fi booster will create an additional Wi-Fi network that you can connect your devices to when you're not in range of your router. Switching between networks isn't particularly seamless or convenient. If having to do that is a dealbreaker for you, a mesh extender may be a better option. A mesh extender works like a regular wireless extender, but it saves you from having to switch between networks since it uses the same network name as your router. The only downside is that these usually cost a bit more than other boosters.
The best Wi-Fi extenders
The best Wi-Fi extender for most people is the NETGEAR WiFi Range Extender EX5000, which covers up to 1,500 square feet and can handle speeds of up to 1,200 Mbps. It's inexpensive, easy to set up, and takes up very little space thanks to its sleek outlet plug design. The best choice for those looking for a mesh extender is the NETGEAR WiFi 6 Mesh Range Extender (EAX15), which supports speeds of up to 1,800 Mbps, has a range of up to 1,500 square feet, and has the latest dual-band Wi-Fi 6 technology.
How to install a Wi-Fi booster
Whether your Wi-Fi booster is a larger device that sits on your desktop or a smaller device that plugs directly into a wall outlet, the installation process is similar. The steps vary between devices and manufacturers, but setting up a Wi-Fi booster usually takes just a few minutes.
Find a location to plug in your new Wi-Fi booster. The booster needs to connect to your router, so it must be placed within the router's Wi-Fi range or be close enough to connect via Ethernet cable. A good rule of thumb for wireless connections is to place the booster around halfway between your router and the dead zone you're trying to cover.
Follow the manufacturer's instructions for connecting your booster to your Wi-Fi router. If your new device has an accompanying app, then download it and follow the directions to connect your phone to the booster, and then connect your booster to the router.
Connect the booster to the router wirelessly by pressing the WPS (Wi-Fi Protected Setup) button or by entering your network name and password. If you have a dual-band router with 2.4GHz and 5GHz networks, you'll have to connect to both networks individually. If you prefer a wired connection and your new device has an Ethernet port, simply plug it into the router to connect via Ethernet cable.
Set up a network name and password for your new secondary network. If you're using a mesh booster or a wired connection, you don't have to set up a new network.
If you're looking for more ways to improve your home internet, check out our ranking of the best internet service providers or our guide to figuring out why your internet connection is slow.
Find internet providers in your area.
See all options in your area within seconds.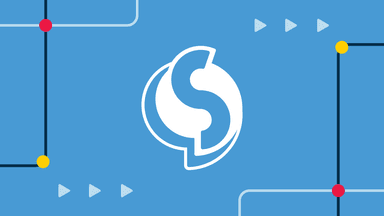 If your current Wi-Fi router doesn't cover your whole home, you'll experience problems like dead zones and dropped signals. Mesh Wi-Fi improves the range of your wireless network by using multiple devices, so you can get a signal even in the farthest corners of your home. We explain how it works, who needs it, and which mesh Wi-Fi system you should get.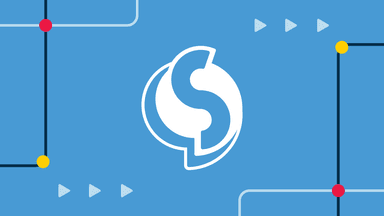 The internet always seems to slow down and stop working right when you need it most. The good news is there are several things you can do to help encourage your internet to pick up the pace: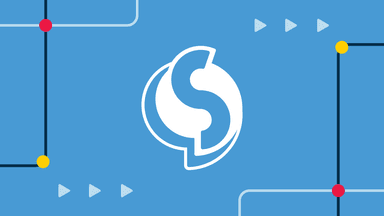 Setting up your internet equipment for your home network is simple enough—especially with how straightforward most internet service providers (ISPs) make the process these days. With
---
The people behind our research
We believe the best information comes from first-hand customer experience and methodical research by subject-matter experts. We never source information from "content farms," and we don't generate content using artificial intelligence (AI). You can trust that our recommendations are fact-checked meticulously and sourced appropriately by authentic, industry-recognized people.
Brittany is a Contributing Writer for Switchful with over five years of experience writing about technology in the US and Europe. Her primary focus is on mobile and internet topics. She is passionate about helping people choose the right tech for their needs at the right price.
Bri Field has a background in academia, research writing, and brand marketing. She has edited scientific publications, conference papers, digital content, and technical communications. As Assigning Editor, she enjoys ensuring all content is accurate, clear, and helpful. In her free time, you can find her in the kitchen trying a new recipe, out on a hike, or working through her massive TBR list.