What is the FCC benchmark for internet prices?
---
---
We're committed to transparency. We may earn money when you follow our recommendations, but compensation doesn't affect our ratings. Learn more.
How much you pay for internet depends on a lot of factors, including provider, internet type, location, and plan specifics—like speed and data caps. With so many factors to consider, how do you know your plan is a good deal? Luckily, the US government has a way for you to check: a benchmark for internet pricing based on its 2022 Urban Rate Survey of broadband providers.
This benchmark acts like a cap on how much internet companies in the United States should charge you monthly for a plan, though most companies charge much less than the benchmark to stay competitive.
When reviewing internet companies, we compare their pricing to these benchmarks to better understand how much value you'll get. You can check out our full methodology if you want to geek out with us. But if you want to better understand how you can use the benchmark to ensure you're getting the best deal, here's what you need to know about the FCC internet benchmarks.
What is broadband internet?
The US government defines broadband internet as any connection that's at least 25 Mbps or faster. (1) It's also known as high speed internet, and it's the standard that the government wants all Americans to have. Not all internet companies have to offer broadband speeds, but the government encourages providers to offer 25 Mbps speeds by helping to fund infrastructure for broadband service.
If 25 Mbps sounds painfully slow, you're not wrong. That's because 25 Mbps is the minimum broadband speed that most single-person households should have to stay connected. It's plenty of speed for checking email, shopping, banking, browsing for news and other information, enjoying social media, and even watching Netflix. However, larger households filled with people who do more online will want a faster connection.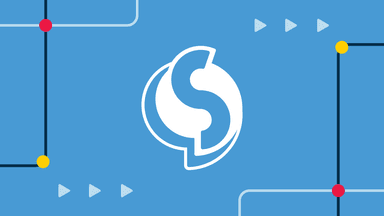 The most important factor in how much internet speed you need at home is how many devices are connecting at once. Most apps don't use very much
What is the FCC?
FCC stands for the Federal Communications Commission, which regulates TV, internet, and radio in the United States. It does that in many ways, including enforcing decency and censorship laws, planning our nation's communications infrastructure, and regulating electronic devices to ensure they don't interfere with communications (known as FCC certification).
The FCC also protects public access to communications technology. When it comes to internet, that means helping more Americans get broadband internet access for a fair price. And that's what the FCC benchmark for broadband internet pricing is for.
FCC broadband pricing benchmarks
Every year, the FCC collects pricing data from the nation's internet providers to create the Urban Rate Survey. Then, the FCC crunches the numbers to find the highest price you should ever pay for internet. The FCC creates these benchmarks for various plans that factor in download speed, upload speed, and data caps. Then it shares some of the most common combinations.
Here are some that the FCC shared from 2022's data (2):
Broadband internet benchmark prices
| Download speed | Upload speed | Data cap (monthly) | Benchmark |
| --- | --- | --- | --- |
| 25 Mbps | 3 Mbps | 500 GB | $71.09 |
| 50 Mbps | 5 Mbps | Unlimited | $82.96 |
| 100 Mbps | 20 Mbps | 500 GB | $100.74 |
| 250 Mbps | 25 Mbps | Unlimited | $120.12 |
| 500 Mbps | 50 Mbps | Unlimited | $124.20 |
| 1,000 Mbps (1 gig) | 500 Mbps | 500 GB | $131.33 |
More FCC broadband reports
The Urban Rate Survey is just one report the FCC creates to better understand the quality of internet connection available to Americans. Check out the Broadband Progress Report to see broadband availability in your state or county. Or, see whether the nation's largest internet providers deliver advertised speeds with the Measuring Broadband America report.
What you should know about FCC broadband internet pricing benchmarks
Before you use these benchmarks to shop for a good internet deal, here are a few quirks of the data you should know about. We account for these quirks in our methodology when we rate internet providers, but if you're doing your own comparison, you should be aware of them too.
These aren't all the benchmarks
While the FCC report includes 18 benchmarks, we've chosen only a handful to share here. That's because pricing differences depend mainly on download speed: higher speeds mean a higher price. Varying upload speeds and data caps don't change pricing much, so throwing more numbers at you isn't more helpful. When comparing them to plan prices, keep it simple and use the benchmark with the closest download speed to the plans available to you.
Even if you download the full FCC Urban Rate Survey report, there's a good chance you won't find a perfect match for the plans you're looking at either. That's because the FCC doesn't include every possible combination in its publication. To create benchmarks, the FCC looked at over 10,000 plan prices. While we'd love to get our eyes on all that data, the truth is that more benchmarks probably wouldn't make comparing internet plans any easier.
Internet in rural areas will be more expensive
There are limits to the benchmarks because there are limits to the FCC's data. The data focuses on fiber, cable, DSL, and fixed wireless internet plans. The benchmarks don't include satellite internet or mobile internet, which can be much more expensive for slower speeds.
Satellite internet pricing
Satellite internet plans are typically priced differently than other kinds of internet. Viasat and HughesNet base their prices primarily on data caps rather than speed, and buying more data can quickly add hundreds of dollars to your bill if you're not careful. (3) Starlink has unlimited data and offers just one plan at one price, but you'll pay hundreds upfront for equipment.
You should also know that the data was taken from only urban areas, where providers can typically serve more people with less overhead. So the benchmarks might feel off if you live in a rural community—or even a suburban one.
Alaskans should know that there's an entirely separate set of benchmarks specifically for them—which you can find in the FCC's full report. Life can be expensive in The Last Frontier, and internet plans follow that trend. Expect to pay $15 to $50 more than your cousin in the Lower 48.
Benchmarks show the highest prices
Although it might look like it, the FCC benchmarks are not average prices for internet across the country. Instead, they represent the highest prices internet companies should charge. To find each benchmark, the FCC does calculate the average price for similar plans using the benchmark. But then it adds some wiggle room for companies to charge a reasonable amount above the average. So instead of using the benchmarks to see what most people pay, you can look at them to see the highest you should expect to pay.
But if you're like us, you want to know the average so you can see what most people pay. To find the average, subtract the "wiggle room" from the benchmark. That's $32.75 for most of the US and $39.51 for Alaskans. We won't get into the math, but this wiggle room is equal to two standard deviations above the average.
Average plan prices
| Download speed | Upload speed | Data cap (monthly) | Benchmark | Average |
| --- | --- | --- | --- | --- |
| 25 Mbps | 3 Mbps | 500 GB | $71.09 | $39.58 |
| 50 Mbps | 5 Mbps | Unlimited | $82.96 | $51.45 |
| 100 Mbps | 20 Mbps | 500 GB | $100.74 | $69.23 |
| 250 Mbps | 25 Mbps | Unlimited | $120.12 | $88.61 |
| 500 Mbps | 50 Mbps | Unlimited | $124.20 | $92.69 |
| 1,000 Mbps (1 gig) | 500 Mbps | 500 GB | $131.33 | $99.82 |
Benchmark prices include fees
Let's say you're comparing cable and fiber internet pricing in a big city in the continental US and you find several plans that match one of the ones you see on this page, and you calculate the average price for similar plans. The prices you see out in the world will still be lower than the FCC benchmarks. Probably by a lot. But before you sign up for one of these seemingly amazing deals, you should know that you're not comparing apples to apples.
Here's why: The benchmarks include more fees and surcharges than the prices most competitors advertise. That means your internet bill will almost certainly be more than the advertised price. We try to account for these fees in our provider reviews, but they can vary widely by location, and some providers keep costs hidden. Even our experts can't always track them down.
How to use the FCC benchmarks for internet pricing
If you're looking for a way to know whether you're getting a good deal on internet, the FCC benchmarks can be a helpful tool. But because of the limitations of the data and how many hidden fees aren't included in most advertised plan prices, that's not as easy as it sounds. We don't recommend making an apples-to-apples comparison and calling it a day. Here's how we'd use the benchmarks instead.
Calculate the averages and use these instead. Afterall, you're looking for the best price, not the highest.
Look for hidden fees that aren't advertised in plan prices. Go through some of the checkout process on the provider's website, ask a customer service representative about additional fees, or ask a trusted neighbor or family member to show you their bill.
Compare multiple providers in your area. The average price for your area might be significantly different than in another place (am I right, Alaska?), so make sure you check out all your options. You can start by using our ZIP code finder to see providers in your area.
Read our provider reviews. We love it when people are as passionate about researching and comparing internet providers as we are! But we know most people have full lives (and jobs) that don't involve pouring over FCC reports. So if you want to skip the data dive—or you want a second opinion after completing your research—that's what we're here for.
Find internet providers near you
See all options in your area within seconds.
Now that you have the scoop on the FCC broadband internet benchmarks, you'll be better at spotting a great internet deal if you see one. If you're ready to try out your new skills, check out the best internet providers.
---
The people behind our research
We believe the best information comes from first-hand customer experience and methodical research by subject-matter experts. We never source information from "content farms," and we don't generate content using artificial intelligence (AI). You can trust that our recommendations are fact-checked meticulously and sourced appropriately by authentic, industry-recognized people.
Kathryn is a consumer advocate writer who helps people quickly and easily find the best products and services for their needs. Over the last decade, she's helped people navigate everything from Internet companies to Medicare plans to business software. When she's not geeking out about saving her readers time and money, you'll find her climbing the rocks of Utah—or asleep in her favorite hammock.
Bri Field has a background in academia, research writing, and brand marketing. She has edited scientific publications, conference papers, digital content, and technical communications. As Assigning Editor, she enjoys ensuring all content is accurate, clear, and helpful. In her free time, you can find her in the kitchen trying a new recipe, out on a hike, or working through her massive TBR list.
Michal directs the Switchful content strategy and leads the editorial team. With a bachelor's degree in Communications, she has more than a decade of experience in the world of marketing communications. Her diverse career has included public relations, brand development, digital strategies, and more; her key skillset has always been centered around strategic efforts for consumer-focused initiatives. In her free time, you can find her camping with friends, chasing waterfalls on her kayak, or searching for the best restaurants in Salt Lake City.