---
---
We're committed to transparency. We may earn money when you follow our recommendations, but compensation doesn't affect our ratings. Learn more.
It probably goes without saying that we're big fans of TV here. Unfortunately, we're not always in front of our actual televisions when our favorite shows are on. We need a solution—and that solution is called TV Everywhere.
What is TV Everywhere?
TV Everywhere is a service consisting of a series of apps that enable television subscribers to watch a channel's on-demand content from anywhere. Users can watch by visiting the Watch TV Everywhere site. You can also watch by downloading the app for the network or channel you want to watch, like HGTV or Hallmark. In either case, you'll log in with your TV provider's credentials to unlock the content available for that channel.
The TV Everywhere service was conceived back when streaming was first taking off as a way to stave off cord-cutters. Media companies and television providers got together and formed the TV Everywhere coalition. The media landscape is obviously a bit different nowadays, and while the TV Everywhere concept still exists, the primary way to use it has shifted over to the individual channel apps, as opposed to the (outdated) website.
Who can use TV Everywhere?
TV Everywhere was originally designed as a service for people with cable TV subscriptions, and that's still one of the ways you can get access—by logging in with your TV provider account info. Many, if not most, TV providers offer at least some level of support for the TV Everywhere service.
However, as more and more people have started cutting the cord and switching to live streaming TV services like Hulu + Live TV, streaming providers have also started offering TV Everywhere support.
The following major live TV streaming services have TV Everywhere access:
It's important to note that you may need to go through the app of the channel or network you want to watch, rather than the channel's website. This is especially true for the streaming providers—you won't find them on the site, but that doesn't mean they won't work.
One more caveat: just because your cable or streaming provider supports TV Everywhere doesn't mean you'll be able to watch the specific content you want. Unfortunately, the individual channel also has to support the service.
Does TV Everywhere cost anything?
Yes and no—it depends on how you look at it. The TV Everywhere service itself is free of charge. However, you do need to have an active television subscription or subscription to a live TV streaming service to use it, and those are not free. Television packages can range from around $35 per month up to nearly $200 per month, depending on the provider and channel selection. Live TV streaming services usually start around $65 per month, though there are some budget options for people interested in cheap live TV streaming services.
How do I use TV Everywhere?
The process for using TV Everywhere varies slightly depending on what device you're trying to watch. However, in pretty much every case, it's super simple. Most channels and devices will follow this basic outline:
Download the app for the channel or network you want to watch.
Log in and authenticate your account in the app. This may involve navigating to a website and entering an authentication code. Most apps will provide you with clear instructions when you first open them.
Enjoy TV Everywhere!
Alternatively, navigate to the Watch TV Everywhere website at www.wtve.net, choose your provider, and log in. However, note that the website mainly lists smaller regional providers—most users should go through the channel app for best results.
What are some popular channels with TV Everywhere support?
There are a huge number of channels that work with TV Everywhere. Here are some of the most popular:
A&E
AMC
Animal Planet
Cartoon Network
CNN
Comedy Central
Discovery
Fox
Freeform
HGTV
History
MTV
Syfy
VH1
Watch your favorite TV shows from anywhere
If you're a TV or live streaming subscriber, you have automatic access to one of the coolest TV services around—TV Everywhere. This service lives up to its name by enabling you to watch your favorite TV channels wherever you are. All you have to do is log in with your cable or live streaming account.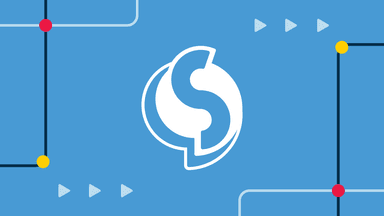 Everyone is cutting the cord these days (AKA choosing video streaming services and ditching their cable or satelite TV provider). For the first time in history, streaming will drive more viewing time for people than cable TV. (1)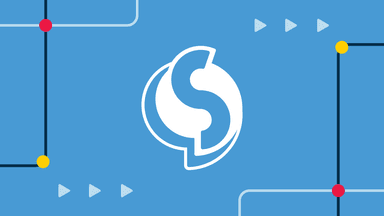 Making the jump from cable to streaming TV is a choice a lot of people are making these days: every major cable TV provider reported more customers cutting the cord than ever before. (1)
---
The people behind our research
We believe the best information comes from first-hand customer experience and methodical research by subject-matter experts. We never source information from "content farms," and we don't generate content using artificial intelligence (AI). You can trust that our recommendations are fact-checked meticulously and sourced appropriately by authentic, industry-recognized people.
Dave Schafer is a freelance writer with a passion for making technical concepts easy for anyone to understand. He's been covering the world of gadgets, tech, and the internet for over 8 years, with a particular focus on TV and internet service providers. When he's not writing, Dave can be found playing guitar or camping with his family and golden retriever, Rosie.
Bri Field has a background in academia, research writing, and brand marketing. She has edited scientific publications, conference papers, digital content, and technical communications. As Assigning Editor, she enjoys ensuring all content is accurate, clear, and helpful. In her free time, you can find her in the kitchen trying a new recipe, out on a hike, or working through her massive TBR list.