Military discounts on TV and Streaming
---
---
We're committed to transparency. We may earn money when you follow our recommendations, but compensation doesn't affect our ratings. Learn more.
Military personnel, retired Veterans, and military families have a variety of discounts available to them. There are many TV and streaming services looking to honor the work of military personnel, and they most often do this by giving you a deal on their subscription, installation, or equipment.
We'll go through each major TV and streaming provider, highlighting the ones that provide military discounts. After that, we'll take a look at how you can benefit from these discounts, in addition to a couple of helpful tips and tricks for saving money on TV and streaming services.
Military discounts by brand
Xfinity
Xfinity offers a military discount to active duty military, as well as retired military personnel:
Receive a $25 Xfinity coupon to use either for Xfinity On Demand movies or to help you cover expenses at your discretion.
If you sign up for residential Xfinity service with a term contract no more than 90 days before applying for the discount, you'll get a $100 Prepaid Visa Card.
Spectrum
Spectrum doesn't offer any military discounts on TV or streaming.
DISH
DISH also offers freebies on its hardware and installation costs. You get a Free Voice Remote and Hopper Duo, as well as free installation in up to six rooms.
Once the three-month discount on DISH's premium channels expires, you'll have to call to cancel them, or you'll be billed an additional $20 per month.
DIRECTV
DIRECTV has two different military discounts for its satellite service:
The AT&T Subscriber Discount: All military members and Veterans with an AT&T wireless plan get $15 off their DIRECTV packages. On top of this, DIRECTV parent company AT&T offers military discounts on internet.
Veterans Advantage Discount: All Veterans Advantage members who sign a two-year contract get a $20 monthly discount on the DIRECTV Entertainment satellite package as well as a bonus year of Veterans Advantage VetRewards membership.
Finally, DIRECTV doesn't implement its $20 per month early termination fee for any military personnel under the Servicemembers Civil Relief Act.
DIRECTV discounts usually last for one year, continuing with regular pricing onwards. Make sure to check how long your discount will last before signing anything.
HBO MAX
Unfortunately, there are no HBO MAX discounts on its services.
Netflix
There are no Netflix promo codes or discounts exclusive to military members at the moment.
Apple TV
All members and Veterans of the US Military, National Guard, and Reserve, as well as all of their immediate family members within a single household are eligible for a discount at Apple.
This discount represents 10% off everything in the Apple store. This includes a plethora of hardware and accessories.
Amazon Prime
There is no military discount for Amazon Prime. With that being said, recipients of governmental aid programs like SNAP or Medicaid (which many military members qualify for) are eligible for a discount. This discount is $8 per month off the subscription, putting Amazon Prime at $6.99 a month.
Hulu + Live TV
Hulu's Limited Commercials plan has a military discount giving you a free month, as well as 10% off each month for up to one year. This discount can be claimed only through shopmyexchange.com.
Fubo
If you use GovX ID, you'll get a $10 per month discount on your Fubo membership. This is a 13.33% discount for the Pro package or a 10.53% discount for the Ultimate package.
Philo
There is no military discount available at Philo.
YouTube TV
There is no military discount at YouTube TV.
Discovery Plus
Veterans, active duty, reserves, and military families are all eligible for the Discovery Plus military discount. This 40% discount brings Discovery's monthly subscription price down from $4.99 to $2.99 per month.
Disney+
Disney+ has a military discount of 25% off of all of its packages. The discount is available to all military personnel as well as retired Veterans. However, you can claim it only through a free GovX ID account.
How do I get a military discount?
To take advantage of military or veteran discounts, you'll have to prove to the company giving the discount that you fulfill the discount criteria.
The easiest way to do this is by using an app like GovX ID or ID.me. Once you've verified yourself on one of these apps, you'll not only save time on verifying your military status when claiming discounts, but might even be eligible for discounts exclusive to the users of these apps.
In case the company giving your military discount doesn't accept these services, you'll need to prove your military status manually. This usually involves giving the company one of the following:
Your Department of Defense Form DD214 indicating an honorable discharge
Military ID
AMVETS membership card
Veteran Health Insurance Card
Your Military retirement certificate
Tips and tricks to save more on TV
Outside of discounts, there are a few things you can do to save on your TV bill and streaming services. Here are some tips you can follow:
Always ask if a military discount is available. Even if a provider doesn't showcase a military discount on its site, it may still offer one. Reaching out on social media or via customer support will let you know if it has one.
See if you can cover your TV needs with ways to get free TV. If you're watching only a select few channels, it may be possible to get them for free.
Take advantage of organizations like Veterans Advantage to not only find more military discounts, but qualify for organization-exclusive ones.
Check for military discounts on internet, as spending less on internet lets you minimize your streaming expenses.
Check if you're fully taking advantage of every streaming service in your household. If you're just watching a few shows or movies a month, it might be cheaper to rent them individually.
Look for a cheaper TV streaming service provider.
Try to bundle your TV services with your internet. Not only does this decrease your total expenses, but in some cases like AT&T and DIRECTV, you may be able to get a discount on both.
Take advantage of programs like the Lifeline discount and Affordable Connectivity Program (ACP) that can help you decrease your internet and phone bill, leaving more for TV and streaming.
The final thing you can do to save on your TV bill and streaming services is to simply talk with your provider. Having a realistic outlook on what channels are actually important to you can make a huge difference at the end of the month.
Will military discounts help me save money on TV and streaming?
With many of the best TV providers out there offering military discounts, they're a great way to save money on your TV bill and streaming services. Some of them such as DISH will even cover the installation costs for you.
If none of the discounts bring the price down quite enough, you might want to check out the best cheap TV providers on the market. Before this, you'll want to make sure you're taking advantage of organizations like Veterans Advantage, and services like GovX ID and ID.me to keep your costs low.
Frequently asked questions
Although Netflix doesn't have a military discount, there are still steps you can take to keep your Netflix costs down. The simplest is to purchase a phone number from a country where Netflix is cheaper than yours. Argentina is a popular example of this, and from there you can use a VPN to create your Netflix Argentina account, which can set the cost of Netflix to as little as $1.98 per month. Be aware, though, that using a VPN to circumvent regional restrictions is against Netflix's terms of service, and you might receive a message to disconnect your VPN before you can access any content.
---
A lot of people have their reservations about the safety of services like GovX ID and ID.me. However, with all things considered, they're significantly safer than not using them.
If you take advantage of more than one military discount, you end up giving your info to two or more companies. Meanwhile, if you rely on a service like this, they're the only ones carrying your information.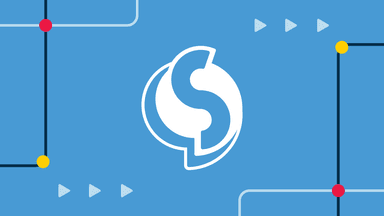 Regardless of where you fall in the military hierarchy or if you're a retired Veteran, there are many discounts available to you to help you save on internet costs. Some of these discounts will lower your monthly payments, while others will help with installation and equipment costs.
---
The people behind our research
We believe the best information comes from first-hand customer experience and methodical research by subject-matter experts. We never source information from "content farms," and we don't generate content using artificial intelligence (AI). You can trust that our recommendations are fact-checked meticulously and sourced appropriately by authentic, industry-recognized people.
Ilija Miljkovac is a Switchful writer with 7 years of experience covering all things tech. He writes about everything from cybersecurity to ISPs, ensuring businesses and customers are educated about the latest products and services. He's written for publications such as Business2Community, TheTechReport, Comparitech, and more. When he's not maniacally hacking away at his keyboard, Ilija spends his time either hiking in nature or holed up in his apartment gaming.
Vilja Johnson leads Switchful's editorial and creative teams. She has been editing content in the consumer tech space since 2016, and she has over a decade of experience teaching writing and editing. She's passionate about creating content that resonates with people and helps them solve real, day-to-day problems. In her free time, Vilja serves on the board of directors for the PrisonEd Foundation, where she runs a writing program for inmates in Utah prisons and jails.
Michal directs the Switchful content strategy and leads the editorial team. With a bachelor's degree in Communications, she has more than a decade of experience in the world of marketing communications. Her diverse career has included public relations, brand development, digital strategies, and more; her key skillset has always been centered around strategic efforts for consumer-focused initiatives. In her free time, you can find her camping with friends, chasing waterfalls on her kayak, or searching for the best restaurants in Salt Lake City.