Best cheap live TV streaming services of 2023
---
---
We're committed to transparency. We may earn money when you follow our recommendations, but compensation doesn't affect our ratings. Learn more.
We chose Sling TV as the best cheap streaming provider, as it gives you the power to choose the right package for your budget. Beyond its superior customization, Sling TV allows you to quickly and easily find your favorite channels and saved shows. Our biggest knocks are its limited cloud storage and slippery slope of add-ons, but if you're looking for a cheap alternative to cable or satellite, its base offering should be your first stop.
Methodology
Premium satellite and cable for live TV aren't the best options for everyone—but that doesn't mean you need to shell out boatloads of cash for a good streaming alternative. We selected live TV streaming services based on their lower pricing and bang for your buck.
Beyond the monthly service costs, we looked at each provider's channel listing (so pay attention, sports fans), what features they have, and how usable the service actually is.
Best cheap live TV streaming providers of 2023
---
Plans starting at $40.00 - $55.00
---
Click below for all current Sling deals
Disclaimer: Availability and pricing are subject to location. Conditions apply.
---
---
Click below for all current YouTube TV deals
Offer details: Prices and plans are subject to change. Conditions may apply.
---
---
Click below for all current Philo deals
Disclaimer: Prices and plans are subject to change. Conditions may apply.
Best on-demand alternative
---
Plans starting at $68.99 - $82.99
Unlimited for 9 mos. DVR storage hours
---
Click below for all current Hulu + Live TV deals
Disclaimer: Prices and plans are subject to change. Conditions may apply.
Our top pick for the best cheap live TV streaming service
#1: Sling TV
---
Low cost

Customizable add-ons

Intuitive interface
---
Confusing plans

On-the-go glitches

Difficulty sharing
---
Channels: 47DVR storage hours: 50
Disclaimer: Availability and pricing are subject to location. Conditions apply.
Sling offers a customized streaming experience at just over a dollar a day
Sling TV earns the top spot in our cheap live TV streaming provider rankings due to its affordable pricing, tiered plans for personalized content preferences, and reasonable cloud DVR. For around $40 per month, you can select either Sling's Orange or Blue tier; or, for a few dollars more, you can get a bundle of both.
The Orange plan touts itself as good for sports and families, with channels such as ESPN, Disney Channel, and nearly 30 others. It offers 50 hours of cloud DVR storage, but only one device stream at a time—and it doesn't offer local channels. And if ESPN isn't the sports-lover's go-to channel, Sling Blue may be the way to go. It delivers the same cloud storage and costs the same as Orange, but it offers three device streams and 41 channels, including Fox Sports 1, NFL Network, and many local channels. It's also ideal for news-lovers on both sides of the aisle, with Fox News and MSNBC included.
Beyond the base price for each tiered plan, Sling TV offers a plethora of add-ons, including Sports Extra (which has various Power 5 networks and NBA TV), Showtime, and DVR plus, which gives you 200 hours of DVR. The extras and add-ons can add up quickly though, so if you're looking for a cheap live TV alternative, the base tiers are where you want to start before you reevaluate down the road.
#2: YouTube TV
---
No hidden fees

Exclusive access to NFL Sunday Ticket

Six Google accounts per subscription
---
Unskippable commercials on some shows

Lackluster regional sports network (RSN) coverage

YouTube Premium and YouTube music not included
Offer details: Prices and plans are subject to change. Conditions may apply.
YouTubeTV delivers an excellent experience but is more expensive
If you're looking for great channel availability but are unwilling to pony up for DIRECTV STREAM or Fubo, YouTube TV is probably your best call. It's nearly double the cost of either of Sling's plans, but you'll get local channels in most areas and a better sports lineup than its competitors. ESPN, MLB Network, NBA TV, the Olympic Channel, and more are all available—even without the Sports Plus add-on.
As for usability, YouTube TV is easy to navigate and is supported on nearly every device. It offers a solid DVR with unlimited recording for up to nine months. In short, YouTube TV is an excellent alternative to satellite or cable, but can pinch your pocketbook just as easily. While there are no contracts or hidden fees, there are countless add-ons, which may be counter to your cost-saving plans.
#3: Philo
---
Affordable pricing

Nice entertainment and lifestyle lineup

No-fuss setup and navigation
---
No sports or local channels

Limited news coverage

Repetitive, unskippable ads
Disclaimer: Prices and plans are subject to change. Conditions may apply.
Philo is straightforward, user friendly, and cheap
Philo offers more than 60 live channels for a rock-bottom $25 per month, with one major caveat: no local or sports channels. If that's a deal-breaker, circle back to Sling or Youtube TV. But if cable stalwarts—such as Comedy Central, Hallmark, and HGTV—are what you're looking for in your TV lineup, you can't do better than Philo.
Philo delivers a great user experience across devices, with preview-enabled channel lineups. The DVR function is as easy as it can be (simply press save and move on with your day), which gives you unlimited access to your saved shows for up to a year. There are three possible add-ons: Movies & More ($3/month), Epix ($6/month), and STARZ ($9/month), but beyond those, Philo delivers exactly what it says it does—cheap live streaming—and little else.
Best on-demand alternative: Hulu
---
Huge streaming library

Access to Disney+ and ESPN+

Exceptional original content
---
Confusing interface

Frustrating on-the-go viewing

Annoying, repetitve ads
---
Channels: 85+DVR storage hours: Unlimited for 9 mos.
Disclaimer: Prices and plans are subject to change. Conditions may apply.
Hulu offers a cheap plethora of on-demand shows and movies—with an optional live TV add-on
Live streaming will almost always be more expensive than on-demand, so if you're looking to cut the cord and are willing to sacrifice live sports and news, Hulu should be your first stop. For just a few bucks per month, you get access to thousands of shows and movies—both original and from networks like ABC, FOX, TNT, and Nickelodeon. Many of these shows are available hours after their original airing, so you can keep up with your favorite programming in (almost) real time.
There's also a strong selection of programming for the kiddos, and it's why Hulu is one of our top picks for families.
If you love Hulu's on-demand library but are still itching for live TV, you can consider Hulu + Live TV, which gives you more than 75 live channels, ESPN+, and Disney+ in addition to its on-demand content. Perhaps unsurprisingly, the con in this package is that it comes at a high price, which climbs even higher if you opt for fewer ads in Hulu's on-demand library.
What to consider when choosing a cheap live TV streaming service
When you choose a cheap live TV streaming alternative, pay attention to value, of course. But don't neglect the content or features.
Value
Few live TV streaming providers have contracts, so you won't feel locked in by whichever provider you choose. Your biggest consideration should be what you're switching from, and whether your new price point is going to deliver the experience you're looking for.
Content
For most consumers switching from satellite or cable, price and content go hand-in-hand. Cord-cutters who require sports, for example, will want to pay close attention to the channels each provider offers, and whether it outweighs the cons of sticking with cable. If you love news and politics, on the other hand, choose a provider like DIRECTV STREAM, which offers both local and national networks.
Features
All streaming providers allow you to take their content on the go—for the most part—so it's important to look at other factors, such as DVR storage, how long you can access your saved shows, and how easy it is to navigate channels.
Conclusion
People move on from cable and satellite for a lot of reasons, but perhaps the biggest one is to save money. As we tested and assessed the most popular streaming services out there, we determined that Sling TV offers the best value based on what you pay for and what you get. But beyond Sling TV, you might find that you'll either pay more than you'd like, or get less than you'd like in return.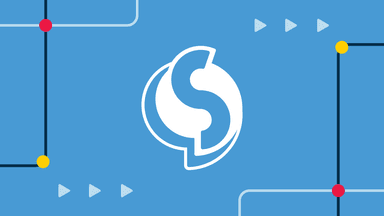 In a world of hidden costs, price hikes, and more add-ons than you can shake a remote at, watching TV can get expensive. To make matters worse, providers rarely offer you the option to build a custom plan with only the channels or shows you want. Chances are, you're paying for more TV than you really need.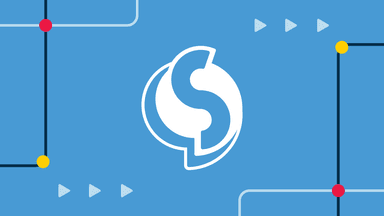 When times are tough, a little entertainment can go a long way. TV can be expensive, but there are options when you need screen time on a budget. Whether you're looking to recession-proof your finances or just save a few bucks each month, if you're wondering how to get low-cost TV, you're in the right place.
---
The people behind our research
We believe the best information comes from first-hand customer experience and methodical research by subject-matter experts. We never source information from "content farms," and we don't generate content using artificial intelligence (AI). You can trust that our recommendations are fact-checked meticulously and sourced appropriately by authentic, industry-recognized people.
Eric Paulsen is a writer, editor, and strategist who has been creating content in the B2B, healthcare, FinTech, home security, and government sectors for more than five years. He holds an MFA in creative writing and lets everyone in his life hang that over his head. When he doesn't have his hands deep in some piece of content, he's either watching baseball or praying for the offseason to end quickly.
Bri Field has a background in academia, research writing, and brand marketing. She has edited scientific publications, conference papers, digital content, and technical communications. As Assigning Editor, she enjoys ensuring all content is accurate, clear, and helpful. In her free time, you can find her in the kitchen trying a new recipe, out on a hike, or working through her massive TBR list.