---
---
We're committed to transparency. We may earn money when you follow our recommendations, but compensation doesn't affect our ratings. Learn more.
Even though it's been around for several years now, there's a good chance that many people are just now upgrading to a 5G-capable device. Naturally, that means it's time to talk about the next generation—6G. Although it doesn't exist yet, there are some details about 6G we can discuss now, so let's dive in and look at the future of mobile internet.
What is 6G?
6G is the sixth generation of wireless technology—or will be eventually. It's just theoretical right now, although forward-thinking scientists, engineers, and mobile providers are starting to consider what it might look like.
The general idea, at least right now, is that 6G will use higher radio frequencies to provide even more speed and bandwidth than is possible with 5G today. We're talking seriously fast speeds here—some experts envision 6G hitting speeds of up to 1 Tbps, more than a thousand times faster than the average 1 gig fiber internet connection.
Needless to say, speeds like that will open up a tremendous amount of potential for new applications—eventually.
When will 6G be available?
It's almost impossible to answer this question. At the moment, most mobile companies are focused on getting 5G fully rolled out—a process that is seeming to take forever.
What we can say with a decent degree of confidence is that there is typically about a decade between each new generation of mobile networking tech. 3G was made generally available in 2001, 4G LTE was initially released in 2009, and 5G began its worldwide deployment around 2019.
Assuming we follow the same general timeline—and there's no real reason, at least at the moment, to think we won't—that would put a general 6G release at roughly 2030.
How will 6G work?
Again, the specifics of 6G technology are all speculation at this point. However, one of the avenues researchers are exploring for 6G is what is known as terahertz waves or "submillimeter waves." These radio waves are between 95GHz and 3Thz (hence the name).
If you're familiar with 5G terminology at all, you may have heard of millimeter wave (mmWave) 5G, which is the type that has ultra-fast speeds and ultra-short range. Submillimeter waves take this concept up to a new level, with even faster speeds and even shorter range.
mmWave 5G is the type that's been touted as game-changing, with incredibly low latency and high bandwidth. Some of the use cases envisioned for mmWave include automated, self-driving cars, remote surgeries, and advanced drones. Considering how futuristic some of these applications still sound, 6G's potential speeds could open up some seriously advanced possibilities.
How will 6G be used?
It's really hard to imagine the sort of applications and use cases we might have in 2030 for ultra-high-speed mobile internet. In general, the uses that have been put forth for 5G—Internet of Things, self-driving cars, reduced congestion in high-capacity areas—will be made that much better by 6G. However, a few new themes start to emerge when researchers discuss potential applications for such high-speed internet.
Early whitepapers and talks by those involved point to 6G opening up the door for cybernetic-like implants and uplinks directly from the mind to the internet, as well as dramatically-improved touch control systems and brain-computer integration. (1, 2)
The future is looking fast with 6G
Whether you're brand new to 5G and high-speed mobile internet, or an early adopter waiting for the next big thing, 6G is it. While it may still be a long way away, the possibilities are exciting. The world is getting more and more like The Jetsons every year (we're still waiting on those flying cars).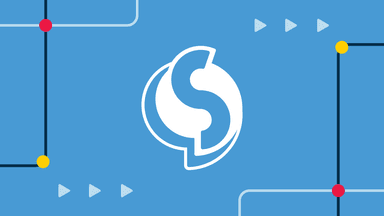 Fixed wireless internet is an internet connection type that uses radio waves instead of underground cables to connect your home to the internet. It's great for remote households that need reasonably priced broadband speeds but don't have access to wired connections like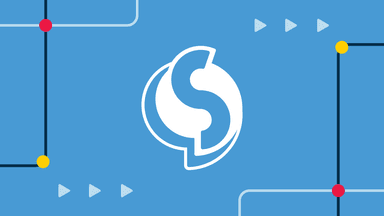 RV internet can unlock some pretty cool things for you: working from a national park, streaming Netflix out in the boondocks, or even just posting your latest adventures on social media are all possible when you have solid RV Wi-Fi that works where you need it to. But how hard is it to actually get RV internet?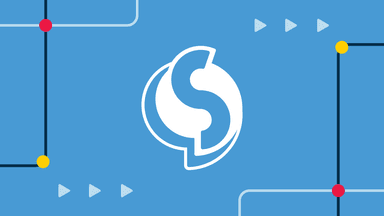 A hotspot is a Wi-Fi network that lets you connect your devices to the internet when you're on the go. There are a few different types of hotspots. The term hotspot can refer to a public Wi-Fi network, a portable hotspot device, or your smartphone's hotspot feature. Connecting your devices to a hotspot is as easy as connecting to any other Wi-Fi network.
---
The people behind our research
We believe the best information comes from first-hand customer experience and methodical research by subject-matter experts. We never source information from "content farms," and we don't generate content using artificial intelligence (AI). You can trust that our recommendations are fact-checked meticulously and sourced appropriately by authentic, industry-recognized people.
Dave Schafer is a freelance writer with a passion for making technical concepts easy for anyone to understand. He's been covering the world of gadgets, tech, and the internet for over 8 years, with a particular focus on TV and internet service providers. When he's not writing, Dave can be found playing guitar or camping with his family and golden retriever, Rosie.
Bri Field has a background in academia, research writing, and brand marketing. She has edited scientific publications, conference papers, digital content, and technical communications. As Assigning Editor, she enjoys ensuring all content is accurate, clear, and helpful. In her free time, you can find her in the kitchen trying a new recipe, out on a hike, or working through her massive TBR list.