How to get internet when traveling
---
---
We're committed to transparency. We may earn money when you follow our recommendations, but compensation doesn't affect our ratings. Learn more.
Reliable internet for travel is a must-have that you don't want to leave home without. The last thing you want when you're traveling abroad is to be lost wandering the streets of Rome at nightfall without access to Google Maps—will you really remember how to ask for directions in Italian? Probably not.
While you're traveling, you can also use internet to find the best restaurants when you're away from your hotel and check your pet cam to see how your cat is faring without you: all things you clearly can't live without.
The good news is there are nearly endless options for getting internet service while traveling, but it does take some digging to find the one that'll work best for you. Identifying the best option for your trip depends on how long you'll be gone, how often you plan to use the internet, and where you're going.
We've researched the three best options for common travel scenarios along with recommended providers for each, so you can check "internet" off your packing list and move on to the more exciting aspects of travel planning.
The best internet options for travel
Best overall: upgrade your phone plan
Best for long-term travel: buy a SIM card
Best portable hotspot: Rent pocket Wi-Fi
Our three best options for internet while traveling are all portable—it's important for your connection to be light and easy to transport. All of our recommended solutions are also on the more affordable end, but they can be scaled up in service quality and data quantity to meet your needs if price isn't a priority for you. Understanding exactly what you plan to do with your connection and knowing where you're going and how long you'll be there will help you pick an internet solution that's not too overpowered or underpowered for your needs.
Another thing to note is that our options are primarily geared toward international travel, although many of our solutions would still work for travel inside the US. If you'll be traveling by RV or van, check out our guide on how to get internet in your RV to get more specific recommendations. And if you'll be traveling domestically but don't want to use your phone for internet, you can probably meet most of your internet needs with free Wi-Fi hotspots.
Are you traveling to Mexico or Canada? Every major cell provider (Verizon, T-Mobile, and AT&T) already offers unlimited talk, text, and data in Canada and Mexico if you have an unlimited phone plan in the US. So if you plan to visit either of these countries, check your phone plan first. You might already be set.
Upgrade your phone plan
The fact that 60% of internet traffic happens on mobile devices (1) isn't lost on the three major cell providers: if you're always surfing the web on your phone at home, why should that be any different when you're abroad—especially when your phone is also your camera? To meet this need, major providers offer simple and customizable solutions for upgrading your phone plan for traveling abroad.
We recommend this as the best option overall because it's the most seamless. You won't have to buy an additional device or SIM card, you can prep it ahead of time, and it's easy to pay only for what you need. Plus, you're already used to using your phone to look up everything anyway, so keeping that same resource available while you're abroad is just one less thing to worry about. You can focus more on your trip and less on the logistics.
That said, this solution works best if you already have a phone plan with Verizon, T-Mobile, or AT&T. If you're getting cell service through a mobile virtual network operator (MVNO) that doesn't own its own infrastructure, like Cricket or Mint Mobile, the process of upgrading your phone plan to travel gets a little more difficult and expensive for the level of service you get in return.
As far as offerings for the three major carriers go, Verizon and AT&T both offer plans specifically for certain cruise and flight destinations. But for other travel, Verizon takes a more user-friendly approach through TravelPass, which is a super spiffy option to use your phone abroad exactly like you do at home. To get started, you simply text "TRAVEL" to 4004 and you'll be set. Whenever you use your phone abroad, you'll be charged $10 for the day. There's no need to remove it once you get home either. It's simply a feature you can use and pay for when you need it.
On T-Mobile, you'll get built-in international roaming on every plan—the catch is your speeds will be slower than what you get in the US (the speeds are usually around 2G) unless you upgrade to a higher-tier plan. Not sure which upgrade option would be best for you? Each provider offers a walk-through guide where you enter where you're traveling to and your current plan information, and then they tell you which upgrade would make the most sense.
Pros and cons of upgrading your phone plan
---
Quick and easy to set up

Pay only for what you need

Use your phone just like you do at home

No extra devices required

Usually comes with unlimited data

Keep your same phone number
---
More expensive than buying a SIM card

Not ideal if you don't already have Verizon, AT&T, or T-Mobile

Speeds are subject to signal availability where you're traveling
Buy a SIM card
There are two types of SIM cards you can buy: local SIM cards that you purchase in the country you're traveling to and eSIM cards that you can purchase in the US ahead of time. If you're planning on traveling to one country and staying for a while, buy a local SIM card once you get there (just make sure you're using an unlocked phone, which is a phone that's not bound to a certain carrier). It'll work just like a prepaid SIM card in the US—first, you'll choose which carrier you want to buy the card from and then decide how much talk, text, and data you want on your card. Since it's prepaid, you'll just pay for what you want ahead of time rather than worrying about running up a hefty bill as you go.
This is by far the most affordable option, but it's not worth the hassle if you don't plan on staying for more than a week or will be hopping countries frequently. You'll also want to investigate local laws in the country you're traveling to before you bank on buying a local SIM card. Some countries are more stringent than others in what they require to give you a SIM card.
Learn more about SIM card availability and requirements in each country.
If you'd rather have your internet ready to go from the moment you land, go with an eSIM card. An eSIM card is basically just a built-in roaming data hotspot designed specifically for the country you're traveling to, so you'll have to buy multiple if you plan on hopping countries. But the convenient side of eSIM cards is that they don't require you to change your phone number. They work digitally rather than physically.
Furthermore, eSIM cards are based in the US, so you won't be able to make local calls within the country you're visiting like you would if you bought a local SIM card for your phone. Once you sign up for an eSIM card, you'll just scan a QR card to install it, and then you'll be ready to roll. If you're planning on visiting multiple countries in one trip, you can buy several eSIM cards (one for each country) ahead of time and then just activate them via QR code as you progress through your travels.
Best eSIM card providers
Pros and cons of SIM cards
---
Cheapest option overall

Gets you the max speeds available in the country (roaming plans don't get the same priority data)

Can set up service ahead of time

Know how much you'll spend on data since it's prepaid
---
Need an unlocked phone for local SIM cards

A hassle when hopping countries

Service is dependent on local availability

Some countries require personal identification numbers to get SIM cards
Rent pocket Wi-Fi
Similar to SIM cards, renting pocket Wi-Fi is something you can do in the US or when you arrive in the country you're visiting. You can often get the best rates if you rent Wi-Fi after you get to your destination, but it's easier to do this in some countries than others. Countries like Japan have pocket Wi-Fi widely available in vending machines, but that's not the case in a lot of other countries.
If you opt to rent your pocket Wi-Fi via vending machine or through another retailer, you'll need to drop off the device once you're done. Many pocket Wi-Fi providers offer drop-offs at airports or other convenient locations. But if you don't have access to a drop-off point, you can always mail it back yourself. Just know that if you don't return your device within the return window (usually around 2 days after your rental ends), you'll be charged an extra fee.

If you plan on traveling to multiple countries in one trip, it would make more sense to get your pocket Wi-Fi ahead of time rather than finding a new source of pocket Wi-Fi in each country you go to. The two best pocket Wi-Fi providers that we recommend both offer hotspots that work seamlessly across multiple countries.
Portable hotspots are also great for travelers who need to connect multiple devices to one connection. So, if you're traveling as a family or group and everyone wants to post to Instagram at the end of the day, using a portable hotspot is a more affordable option than upgrading everyone's phone plan—although there will be less speed and data available. Portable hotspots are also ideal for people who plan on working internationally because they can serve as a Wi-Fi network for your laptop.
Although pocket Wi-Fi is highly convenient, it's not quite as convenient as just having everything working from your phone. Creating a hotspot from your phone is possible, too, if you have it included in your plan. Carrying around a pocket hotspot means you'll have one more device to keep track of and charge, and you'll have to pay more money for the level of service you'll get in return.
Best pocket Wi-Fi rental providers
Pros and cons of pocket Wi-Fi
---
Longer battery life than your phone

Works across 140+ countries

Good options for groups of people who want to share a connection

Highly portable

Great for connecting additional devices, like laptops or gaming systems
---
Lower data limits with slowed speeds once you hit the threshold

More expensive for what you get

Adds another gadget to your gear rather than just working from your phone
Tips on internet for travel
Use a VPN
No matter which internet option you choose, you should always use a VPN (virtual private network) when using the internet away from home. Using a VPN can slow down your connection slightly, so it might be tricky if you're on a connection that's already barely getting by. But the extra layer of privacy and security is worth it—especially if you plan on accessing public or free Wi-Fi. You'll also want to check the local VPN laws in the country you're traveling to—some countries are stricter than others, and you don't want to get in trouble on your vacation. Learn more about VPNs and why they're important.
Use free Wi-Fi wherever you can
Even if you are paying for an internet plan while you travel, it's not a bad idea to use free Wi-Fi options as often as you can to save on data and costs. You can make your money and your data go farther if you connect to free Wi-Fi whenever you're back at the hotel or hostel or hanging out at a restaurant or cafe with a free network. Nowadays it's standard practice for hotels (and even hostels and Airbnb rentals) to offer free Wi-Fi, but the speeds are always a bit of a gamble. If the Wi-Fi where you're staying is sporadic, you can always trust the global franchises of McDonald's and Starbucks to get you online. Both are available worldwide and both are known for their above-average free Wi-Fi.
Buy a portable charger
Whether you choose to use your phone as your primary source of internet or buy pocket Wi-Fi, it's a fact that you'll be burning through battery power quickly. Even the most proactive traveler can get caught in a snag if the sun saps your battery or if you spend more time hunting down your next museum than you expected. Keeping a portable charger on hand will be one more thing to carry around, but you won't regret it. You'll also need to bring a power converter for the country you're traveling to—otherwise your portable charger won't be of much use to you. Having both of these items on hand will add a lot of peace of mind, and they'll definitely come in clutch once, twice, or more likely every single day of your trip.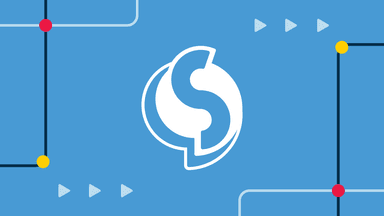 A hotspot is a Wi-Fi network that lets you connect your devices to the internet when you're on the go. There are a few different types of hotspots. The term hotspot can refer to a public Wi-Fi network, a portable hotspot device, or your smartphone's hotspot feature. Connecting your devices to a hotspot is as easy as connecting to any other Wi-Fi network.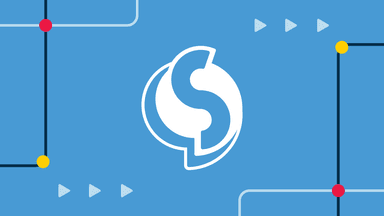 RV internet can unlock some pretty cool things for you: working from a national park, streaming Netflix out in the boondocks, or even just posting your latest adventures on social media are all possible when you have solid RV Wi-Fi that works where you need it to. But how hard is it to actually get RV internet?
---
The people behind our research
We believe the best information comes from first-hand customer experience and methodical research by subject-matter experts. We never source information from "content farms," and we don't generate content using artificial intelligence (AI). You can trust that our recommendations are fact-checked meticulously and sourced appropriately by authentic, industry-recognized people.
Cara Haynes has been writing and editing about internet service and TV for six years. Previous to contributing to Helpful, she worked on HighSpeedInternet.com and SatelliteInternet.com. She graduated with a BA in English and a minor in editing from Brigham Young University. She believes no one should feel lost in internet land and that a good internet connection significantly extends your lifespan.
Bri Field has a background in academia, research writing, and brand marketing. She has edited scientific publications, conference papers, digital content, and technical communications. As Assigning Editor, she enjoys ensuring all content is accurate, clear, and helpful. In her free time, you can find her in the kitchen trying a new recipe, out on a hike, or working through her massive TBR list.