How is fiber internet installed?
---
---
We're committed to transparency. We may earn money when you follow our recommendations, but compensation doesn't affect our ratings. Learn more.
Fiber internet is a powerful and affordable way to get high-speed internet access. However, it does require some specialized equipment, and if you don't have that built in, you may need to have it professionally installed. Although the exact process at your place may look slightly different, there are a few basic steps your installation tech is likely to take.
1. Install an optical network terminal (ONT)
The ONT is a device that fills the role of a modem in a fiber internet connection. This device takes the light signals from the fiber provider and converts them into something your other devices can understand. If your home doesn't already have an ONT installed, a technician will need to install one. Many providers will let you schedule an installation within about 10 days, but some may take longer (especially if fiber hasn't been installed in your neighborhood yet).
ONTs need to be wired directly to the fiber line, so you generally can't do it yourself.
DSL internet, in contrast, is wired through phone lines. Cable internet uses the same kind of wiring as cable TV. It has the advantage over fiber for being much more widely avaialable, but suffers from slower upload speeds and slowdowns during peak hours.
ONTs can be relatively small, but more often than not, they're large and kind of ugly. For this reason, they're typically installed in out-of-the-way places like garages, closets, or basements.
ONTs are usually mounted to walls, in our experience. This means you'll likely need to be home when the technician is there (in order to let them in), and they'll likely be doing a bit of digging to get the cables to your home's exterior and drilling to get them inside. Technicians will usually run the cables through air vents, but the process might be more complicated if there's no easy access from the ground level.
The installation can take up to a couple of hours, depending on the layout of your home and what lines (if any) already exist.
This sounds disruptive, but usually, it's not too bad. Since the ONT goes in an out-of-the-way location, the installation work shouldn't get in the way of daily activities too much.
2. Connect your wireless router to the ONT
Once your ONT is in place, you'll need to connect your router to it. If your home was already wired for fiber and had an ONT, this is where you can usually get away with self-installation. Just connect the router using the port labeled "ONT" and you should be good to go!
Depending on your installation, you may either have the router in the same location as the ONT (and thus plugged directly into it), or the tech may have installed jacks in various rooms that you can connect to. The latter is nice because it gives you the flexibility to move the router around, although it does mean more holes in your walls.
3. Get your devices online
Finally, once the router is up and running, it's time to connect your devices. Typically, this means setting up a Wi-Fi network and ensuring your devices can connect and access the internet.
If you have a professional installation, the tech may help you with this step, but if not, this is where you'd connect your wireless router, sign into the configuration page, and give your network a name and password. You can typically find instructions to get to the router settings printed on the side of the device.
If you use home internet for online gaming, fiber will feel like a godsend. We recommend plugging your devices directly into the router and considering a fiber-compatible MoCA router to make sure your consoles get priority over, say, your video doorbell.
How much does it cost to install fiber?
Typical installation costs for fiber range from totally free (Google Fiber) to around $100 (AT&T and Verizon Fios). Some providers also offer self-installation options, though you may have to pay an activation fee in these cases—AT&T charges a $35 activation fee, for example. Note also that in order to self-install, you generally already need fiber wired to your home and an ONT in place. If your area is receiving fiber for the first time, this isn't likely to be the case.
What does it mean that they are building fiber infrastructure in your area?
Cable and DSL both piggyback on existing infrastructure—cable uses the copper lines from cable TV, while DSL uses phone lines. For this reason, it's much easier for a provider to build a network. In fact, companies may be able to do so without building any new infrastructure.
Fiber, on the other hand, is a newer technology, and the lines aren't generally used for anything else. That means fiber internet is harder to get. When a company is building fiber infrastructure, it often means they need to lay lines.
The impact this has on your home can vary. If the provider is wiring for fiber to the home or fiber to the curb, there's a good chance that they may be digging near—or in—your yard. Fiber to the neighborhood will be less invasive since the provider will be using some existing infrastructure. This usually means less work has to be done near your home.
However, the good news is this construction is usually fairly quick and non-invasive, and when it's done, you'll have access to a speedy and reliable fiber network.
Let your internet fly with fiber
Fiber internet is one of the fastest and most reliable types of internet service, and most of the fastest internet providers in the US are fiber providers. It requires some special equipment, but once you're set up, you'll never want to go back. If you're ready to make the switch, check out our roundup of the best fiber providers.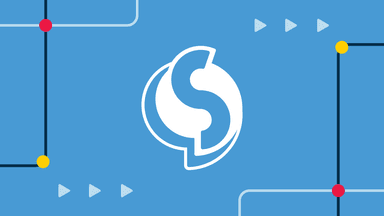 If you're moving, you have a lot on your plate already—you don't want to add to it. However, moving into a new apartment complex can bring an extra challenge: trying to sort out your internet provider.
---
The people behind our research
We believe the best information comes from first-hand customer experience and methodical research by subject-matter experts. We never source information from "content farms," and we don't generate content using artificial intelligence (AI). You can trust that our recommendations are fact-checked meticulously and sourced appropriately by authentic, industry-recognized people.
Rebecca Palmer has been writing about tech and consumer finance since 2010. Her work has been featured in the Deseret News, Idaho Business Review, TopTenReviews.com, and more. She holds a bachelor's degree in journalism from Weber State University in Ogden, Utah, and lives in Salt Lake City with her exceptionally delightful pup, Nymeria.
Dave Schafer is a freelance writer with a passion for making technical concepts easy for anyone to understand. He's been covering the world of gadgets, tech, and the internet for over 8 years, with a particular focus on TV and internet service providers. When he's not writing, Dave can be found playing guitar or camping with his family and golden retriever, Rosie.
Bri Field has a background in academia, research writing, and brand marketing. She has edited scientific publications, conference papers, digital content, and technical communications. As Assigning Editor, she enjoys ensuring all content is accurate, clear, and helpful. In her free time, you can find her in the kitchen trying a new recipe, out on a hike, or working through her massive TBR list.
---
Endnotes and sources
As an Amazon Associate, Switchful.com may earn commissions from qualifying purchases.