You just had a break-in—what do you do next?
---
---
We're committed to transparency. We may earn money when you follow our recommendations, but compensation doesn't affect our ratings. Learn more.
If you've just experienced a break-in, leave the property and call emergency services immediately—even if you have a security system with professional monitoring. You may be understandably overwhelmed, but first-response teams can make sure you and your home are safe directly after the incident.
It's okay if you're flooded with chaotic feelings. Having such an invasion of space and losing belongings, both valuable and sentimental, can be a lot to deal with.
To help you navigate the next several days and weeks, let's review some helpful steps to recover your stolen items and further protect yourself, your family, and your home.
Leave the scene untouched
Call emergency services
Get yourself to a safe place
Gather security recordings
Change your locks or codes
Contact your insurance company
Check pawn shops and online marketplaces
Strengthen your home's defense
Install or upgrade your home security system
1. Leave the scene untouched
You may be tempted to investigate or clean up after a break-in, but avoid doing so until police arrive. They can ensure your home is clear and safe, and leaving the scene as-is can give investigators a more accurate picture of what happened so they can better track down the burglar and your belongings.
2. Call emergency services
As soon as you can, call emergency services. Even if you have professional monitoring that will contact dispatchers on your behalf, cover your bases by making another call yourself. Once police and other responders arrive on the scene, they can ensure you, your family, and your home are safe and well.
3. Get yourself to a safe place
Your safety comes first, so whether you've experienced a robbery or come home to a burglary, get yourself and your family to a secure place nearby. Go to a trusted neighbor's house or a local business you feel safe in. However, don't wander too far. Once emergency services arrive, you'll want to be close enough to return and provide a statement.
4. Gather security recordings
In the hours or days following the break-in, gather as many recordings of the incident as you can to then hand off to investigators. If you have security cameras on your property, call the security company or review your digital recordings to find pertinent videos. If it's too difficult for you to review the footage yourself, it's okay to send recordings for the estimated window of time without confirming the content itself.
You can also ask surrounding neighbors if they have recordings of the incident, but note that police may have already inquired and gathered these files. And in some cases, police may work directly with your security company to gather footage for the investigation.
5. Change your locks or codes
For your and your family's safety, change any manual locks and digital codes on your property as soon as possible. Unless you're confident in your DIY skills, we recommend calling a locksmith to change manual locks so they can ensure your home is secure against seasoned burglars and criminals.
6. Contact your insurance company
After you've carefully documented the break-in, call your homeowners' insurance company to report your stolen items and any damage. Losing valuables is difficult at the best of times, and some losses are priceless (like digital files and heirlooms). But your policy may still cover the value of those belongings if they're never recovered.
If you're facing property damage, like a broken door or window, your insurance company will likely cover those repairs so you aren't left with the bill.
7. Check pawn shops and online marketplaces
Burglars may turn to local services to sell your items, so scroll through online marketplaces periodically just to be sure. If there are pawn shops in your area, take a quick look when you can.
However, should you see your items online or in a pawn shop, don't accost the seller or attempt to get items back on your own—report your findings to the police. It's safer and easier for you to let authorities handle it than to try and resolve the situation yourself.
8. Strengthen your home's defenses
Take a minute to check the integrity of your exterior doors and windows, including any garage entrances. You'll want to check all the locks, even on your windows, and if you have any deadbolts that don't line up with the doorframe or are missing strike plates (a small metal plate that sits flush against the doorframe to secure the deadbolt or latch), be sure to remedy the situation immediately so you can secure your doors properly.
9. Install or upgrade your home security system
If you don't already have a security system, it may be time to consider it. You don't necessarily have to get a full system if you can't afford it—even a few security devices can help deter would-be burglars.
But should you decide to go with a full home security system, you have a couple of options: DIY and professional. Most home security systems, both DIY and professionally installed ones, can be customized to fit the size and needs of your home. And both models typically provide robust professional monitoring that can help you through a break-in. If you feel comfortable installing and maintaining your devices on your own, a DIY solution, such as SimpliSafe or Cove, may work for you. But if you want to leave it to the professionals, you may want to consider companies like ADT or Vivint.
For existing systems, address any coverage gaps with sensors or security cameras or check with your home security company for possible improvements. And if you self-monitor your system, make sure to bolster it with additional notifications and system automation.
Keep valuables out of sight
Avoid putting high-value items in windowed areas when possible so they're not immediately visible to passersby.
Take it one step at a time
The days or hours after a break-in may pass in a blur, and you may have a lot of conflicting feelings as you recover from the incident. Try to focus on one thing at a time if it feels like too much, and if you need help, reach out to friends or family. Take care of yourself and focus on your well-being and needs.
Just remember: for any break-in, your first steps should be to get to a safe place and call the police. Your safety comes first, and you can take steps to track down your stolen belongings once the property is clear. If you'd like to know what to expect from a police response, take a minute to check out our guide.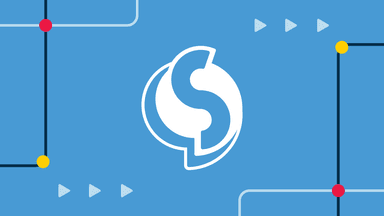 Security systems dramatically reduce the odds that your home will become the victim of a burglary, but they aren't foolproof. Nearly all security systems are susceptible to "jamming," a process whereby a burglar uses radio frequencies to disable your security system.
---
The people behind our research
We believe the best information comes from first-hand customer experience and methodical research by subject-matter experts. We never source information from "content farms," and we don't generate content using artificial intelligence (AI). You can trust that our recommendations are fact-checked meticulously and sourced appropriately by authentic, industry-recognized people.
Laura West is an editorial expert with a specialty in simplifying concepts, software, and tech for the everyday person. She's worked in a variety of topics, including solar, home security, and B2B finance software, and she's passionate about providing clear, concise answers in the most useful ways. In her free time, Laura writes creatively and rants about her current TV obsessions—usually with a steady stream of coffee.
Eric Paulsen is a writer, editor, and strategist who has been creating content in the B2B, healthcare, FinTech, home security, and government sectors for more than five years. He holds an MFA in creative writing and lets everyone in his life hang that over his head. When he doesn't have his hands deep in some piece of content, he's either watching baseball or praying for the offseason to end quickly.