Can I take my home security system with me when I move?
---
---
We're committed to transparency. We may earn money when you follow our recommendations, but compensation doesn't affect our ratings. Learn more.
One of the questions you might have when it's time to move is, "can I take my home security system with me?"
The short answer is usually yes, you can.
However, there are a few things to consider before packing up your security system and taking it with you to your new home.
Let's take a closer look at some important ones:
Contract stipulations
Local alarm registration requirements
Ease of installation
Local availability
Moving fees
1. Contract Stipulations
Many home security companies require customers to sign a contract for a set period. Breaking the contract early could result in fees or penalties. To avoid these extra charges, carefully review your contract's terms and conditions. Find out if there are any specific clauses related to moving to a new location.
Contact your security company for clarification if it's unclear whether you can transfer the contract to a new address or cancel early without incurring a penalty. This step is crucial for people who are moving to a new state or city, as different laws and regulations may apply.
In some cases, it may be necessary to terminate the contract and sign up with a new security provider that operates in your new area. Regardless of the outcome, reviewing your contract and talking to your security company will prevent unpleasant surprises and ensure a smooth transition.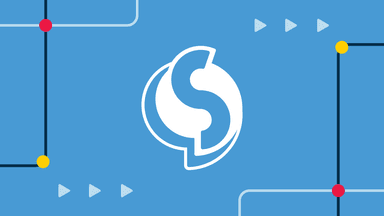 A quality home security system protects your most precious assets, cherished possessions, and family members. Needless to say, it's one of the most important things to consider when owning or
2. Local alarm registration requirements
Check with your new local authorities to find out if you need to register your system and what the requirements are. Some areas may ask you to provide specific information about your security system, such as the system type and contact information for the monitoring company.
It's essential to complete this registration process as soon as possible after moving to your new home. This way, emergency services can quickly and easily access the information they need in case of an emergency. If you fail to follow local alarm registration requirements, you may not only face fines but also delays in receiving emergency services.
3. Ease of installation
If you have a DIY home security system, the reinstallation process can be relatively simple. But you should still consider replacing any adhesives that may have lost their stickiness or strength during their time in your previous home.
If you have a professionally installed or hardwired system, the process may be different, so make sure to contact your home security provider before you move. Some companies may offer relocation services or have a network of contractors that can assist with the installation process—and may even provide you with brand-new equipment.
Before moving your home security system with you, consider whether the new home's layout or design will impact the installation process. Will you need extra sensors? Are wired or wireless devices more suitable? How many adhesives do you need to replace?
You can save time and money by planning ahead for the installation of a security system in your new home.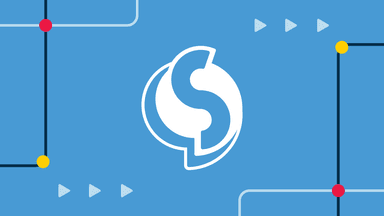 DIY home security is on the rise, offering an affordable security solution for property owners of all types. Self-monitoring can be just as effective as professional monitoring, but it does take some extra work and attention. To ensure your home is as secure as possible, keep a few tips in mind as you set up and maintain your
4. Local availability
While many home security companies provide nationwide coverage, you should still contact your provider to confirm that your new location is within the service area.
If you're moving to a remote or rural area, you'll need to check if the provider has any coverage limitations there. Find out if there are any special steps you need to take to get your system up and running in your new residence. Some providers may require you to complete a security check or update your contact information.
Avoid false alarms that can result in unexpected fees by letting your provider know your system will be down. Monitoring centers will often dispatch emergency services in response to triggered alarms—which may happen when you disconnect your system.
5. Moving fees
Some home security companies may charge a fee to transfer the service and equipment to your new residence. This cost can vary from one provider to another. The best way to find out if you'll have to pay a moving fee is to call yours and ask. Then, evaluate whether it's worth paying this fee or if it'd be more cost-effective to explore another system for your new home.
If you're happy with your current system and have a good relationship with your provider, it may be worth paying the one-time fee to avoid the hassle of installing a new one. On the other hand, you may be better off getting a new security system if your current one isn't working well, or if your new home needs a different type of system.
Getting a new home security system? Consider any promotional offers or discounts that may be available to offset the cost.
Is it worth moving your home security system with you?
Whether you rent or own, it's worth considering if you should even bother moving your home security system with you.
Make an informed decision by reviewing contracts, looking into local registration requirements, assessing ease of installation, checking for service coverage, and evaluating moving fees. Carefully weigh these factors before deciding on transferring your existing security system or buying a new one.
Starting fresh? Research our top home security systems to find one that fits your needs and suits your new home.
---
The people behind our research
We believe the best information comes from first-hand customer experience and methodical research by subject-matter experts. We never source information from "content farms," and we don't generate content using artificial intelligence (AI). You can trust that our recommendations are fact-checked meticulously and sourced appropriately by authentic, industry-recognized people.
Sharon Wu is a Contributing Writer for Switchful with 8 years of experience covering home security and technology. With a background in research and content marketing, she helps people find the best products and services, tailored to their needs. Sharon is committed to providing accurate, resourceful, and digestible content to her readers. When not sharing her expertise, she enjoys spending time with her pugs and attending European car shows.
Eric Paulsen is a writer, editor, and strategist who has been creating content in the B2B, healthcare, FinTech, home security, and government sectors for more than five years. He holds an MFA in creative writing and lets everyone in his life hang that over his head. When he doesn't have his hands deep in some piece of content, he's either watching baseball or praying for the offseason to end quickly.