How to connect your home security system to Alexa
---
---
We're committed to transparency. We may earn money when you follow our recommendations, but compensation doesn't affect our ratings. Learn more.
Integrating your home security system with Alexa is a fantastic way of adding an extra layer of convenience to your smart home. With a few simple steps, you can control and monitor your home security system using your voice or through the Alexa app. Let's get started!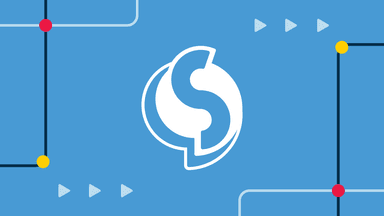 Looking to tailor a new home security system or add on to your existing one? This comprehensive guide covers some of the most popular devices based on consumer reviews so that you can make an informed decision about what will work best for you.
Connecting Vivint to Alexa
Download the Vivint Smart Home app and log in. Then, go to the Alexa app's menu and tap on "Skills & Games." Follow the prompts to link your Vivint and Amazon accounts and enable the Vivint Smart Home skill.
Say "Alexa, discover my devices" to have Alexa find and connect to your Vivint devices. You can now use voice commands with Alexa to control and monitor your Vivint home security system.
Connecting ADT to Alexa
Open the Alexa app on your mobile phone and log into your Amazon account. Then, tap "Skills & Games" and enable ADT Pulse Skill. Enter your credentials to link your ADT account with Alexa. You may have to manually grant permissions to Alexa as prompted to complete the setup.
Connecting Ring to Alexa
Ensure you have the latest version of the Alexa and Ring apps on your phone. Then, open the Alexa app and go to "Skills & Games." Search for the Ring skill and select it. Enable the skill and log in with your Ring username and password to link both accounts.
Once you've enabled the skill, say, "Alexa, discover my devices." Alternatively, you can go to "Devices" in the Alexa app to have Alexa find and connect your Ring devices. If you want to disable Alexa from a particular device, go to "Devices" and click on "Forget" next to the device name.
Connecting SimpliSafe to Alexa
Start up the Alexa app and tap on "More." Then, search for "SimpliSafe" and select the SimpliSafe Home Control option. Tap "Launch" and log into your SimpliSafe account. Select the desired Alexa devices you want to be connected with your SimpliSafe system.
Connecting Xfinity to Alexa
Set up an account with Xfinity Home either through the Xfinity Home app or on a web browser. After creating your account, you'll receive a QR code and activation link.
Use your phone to open the Alexa app and sign in using your Xfinity Home account credentials. Go to "Skills & Games" under "Menu" and look for "Xfinity Home." Enable the skill, enter your activation code, and you'll be able to use Alexa voice commands to control your Xfinity Home system.
Connecting Brinks to Alexa
In the Alexa app, go to "Skills & Games" and search for "Alarm.com." Enable this skill and sync your Brinks Home account by entering your Brinks Home mobile app credentials. Enter the verification code and allow Amazon Alexa access to optimal security features if desired.
To use the system with Alexa, begin by saying, "Alexa, ask Alarm.com" followed by a command like "to arm my system" or "to lock my front door." You can also ask about the status of your smart home devices. For example, you can ask Alexa, "is my garage door closed?"
Connecting Abode to Alexa
Go to "Integrations" in the Abode app on your phone. Select "Amazon Alexa" and tap "Connect to Amazon Alexa." Follow the onscreen instructions to complete the integration process. Once the integration is complete, you can control your Abode system by issuing an Alexa voice command.
Connecting Cove to Alexa
Log into the Alexa app and go to "Skills & Games." Search for "Cove Security" and enable the skill with your Cove app credentials. After enabling the skill, you can use Alexa voice commands to arm and disarm your Cove system. For example, you can say, "Alexa, arm Cove security away," or, "Alexa, arm Cove security stay."
Connecting Alder to Alexa
Alder connects seamlessly with Alexa Guard. Simply open the Alexa app, click on "Devices," and select "Settings" on the "Guard" dashboard. Select "Security System" under "Connect." Follow the instructions for Alder as prompted.
Connecting Frontpoint to Alexa
After logging into the Alexa app on your phone, go to "Skills & Games" and search for "Frontpoint." Enable the skill and log in with your Frontpoint username and password.
Amazon Alexa needs access to some security features, like disarming your system, opening garage doors, and unlocking doors. If you choose to allow access to these features, you'll need to create a PIN that Alexa will ask for before taking actions by voice command. Prefer to not allow access to these features? No problem—you can still arm your system and control other Alexa-enabled devices.
Connecting Arlo to Alexa
Power on your Arlo device and connect it to the cloud. Then, enable the Arlo Alexa skill by either asking Alexa, "Alexa, enable Arlo skill" or by searching for the Arlo skill in the Alexa app and clicking "Enable Skill." This will link your Arlo and Alexa accounts, allowing you to use voice commands to control the home security system.
Connect your home security devices to Alexa with confidence
We hope you feel confident integrating your home security system with Alexa. If you're looking to make a switch to one of the other brands on this list, check out our rankings of the top home security systems.
---
The people behind our research
We believe the best information comes from first-hand customer experience and methodical research by subject-matter experts. We never source information from "content farms," and we don't generate content using artificial intelligence (AI). You can trust that our recommendations are fact-checked meticulously and sourced appropriately by authentic, industry-recognized people.
Sharon Wu is a Contributing Writer for Switchful with 8 years of experience covering home security and technology. With a background in research and content marketing, she helps people find the best products and services, tailored to their needs. Sharon is committed to providing accurate, resourceful, and digestible content to her readers. When not sharing her expertise, she enjoys spending time with her pugs and attending European car shows.
Eric Paulsen is a writer, editor, and strategist who has been creating content in the B2B, healthcare, FinTech, home security, and government sectors for more than five years. He holds an MFA in creative writing and lets everyone in his life hang that over his head. When he doesn't have his hands deep in some piece of content, he's either watching baseball or praying for the offseason to end quickly.
---
Endnotes and sources
As an Amazon Associate, Switchful.com may earn commissions from qualifying purchases.