Local DVR vs. cloud DVR: what's the difference?
---
---
We're committed to transparency. We may earn money when you follow our recommendations, but compensation doesn't affect our ratings. Learn more.
One of the latest additions to the DVR world is the cloud DVR. As the name implies, these DVRs store your recordings in the cloud and stream them back to you. How do they compare to traditional, local DVRs? How can you get one? We've got everything you need to know, right here.
Pros and cons of local DVR
---
No internet connection needed

Always view at maximum quality

No time limits on storage
---
No real unlimited storage options

Limits on simultaneous recordings

Lacks portability
Pros and cons of cloud DVR
---
Watch from anywhere

Unlimited storage options available

No limit on simultaneous recordings
---
Need internet to stream recordings

Internet connection can impact video quality

Can only store recordings for a limited time
What's the difference between a local DVR and a cloud DVR?
Before we dive in, let's define some terms. First off, DVR stands for digital video recorder. When we say "local" DVR, we're talking about the traditional box you get from your TV provider. This box is capable of recording shows, movies, and other content from your provider, so you can watch them on your own time.
A cloud DVR, on the other hand, stores recordings to a server via the internet. If there's a physical box in your home, it's only to decode TV signals, not to record or store anything. All that's handled off-site and streamed back to you over the internet.
Local and cloud DVRs are similar in that they both record and store live TV content for later viewing. However, there are a couple notable differences between the two that can impact their day-to-day use.
A local DVR contains a physical hard drive to store copies of your recorded content. This means that when you play it back, it's playing straight from the drive—no internet required. Local DVRs also tend to come with traditional TV providers, like cable or satellite, which means no internet is required to watch and record the content in the first place.
On the other hand, cloud DVRs are all about the internet. They exist in the cloud, and content is stored on the company's servers and streamed to you when you want to watch. This means you need a stable internet connection to steam content recorded to the cloud.
Unlike local DVRs, which are almost always attached to traditional television, cloud DVRs can come with both streaming TV (Hulu + Live TV, YouTube TV, etc.) and traditional TV (Xfinity has a cloud DVR, for example).
Is a local DVR better than a cloud DVR?
Deciding which is better is tough. Each option has its pros and cons, and each has a scenario where it excels. Here are some situations where a local DVR is best:
Stable internet is an issue: If you live in a rural area with weaker internet, or your home is subject to frequent internet outages, a local DVR is a much better option since it's not dependent on internet access to function.
You want to keep recordings indefinitely: Many—if not most—cloud DVR systems have a time limit of nine months on recordings. After that, they're cleared from the DVR. Presumably, this is to avoid storage concerns for the provider, but it's still a bummer.
Video quality is a top priority: Since cloud DVRs stream their content over the internet, video quality can be dependent on the strength of your connection. This isn't the case with local DVR storage.
A cloud DVR, on the other hand, is nice when:
You want to record and store a lot of content: Most cloud DVRs offer unlimited space for storing your recordings, so if you like to record a large number of shows, this is the way to go. Variety is the spice of life, after all.
You value portability over everything: Since cloud DVRs store your content, well, in the cloud, they're ideal for people who want to take their recordings with them and watch on different devices. If you travel a lot or want to take your recordings on vacation, a cloud DVR is a good bet. You can watch your shows on TV at home, then view the same recording on your laptop or tablet on the go.
You're cutting the cord: If you're ditching cable entirely, you won't have much use for a local DVR. However, it's very likely that you could make good use of a cloud DVR with a live streaming TV provider.
Best local DVRs
The DISH Hopper 3 is one of the best DVRs on the market, with up to 16 simultaneous recordings and 500 hours of HD storage. It also comes attached to the excellent DISH satellite TV service, our highest-ranked TV provider.
The DIRECTV Genie is another powerful DVR. It offers up to 450 hours of HD storage, with seven simultaneous recordings. It also has several special features that DIRECTV subscribers can take advantage of, like the ability to watch six channels at once and jump back up to 72 hours to catch live content that you missed.
The Cox Contour DVR can record up to 24 programs at once, making it effectively impossible to experience recording conflicts. It also offers the most storage of any local DVR from a major provider, with up to 1,000 hours of HD content.
Best cloud DVRs
The YouTube TV cloud DVR offers unlimited storage space for recordings—though, like almost all cloud DVRs, they expire after nine months. YouTube TV is also a very solid live TV streaming service, with a good selection of content and up to three simultaneous streams per account.
The Hulu + Live TV cloud DVR offers similar features, including unlimited storage (for up to nine months). The Hulu service is quite similar to YouTube TV overall—Hulu is a bit more expensive but includes the standard Hulu streaming service, which is a nice perk.
Finally, DIRECTV STREAM also offers an excellent cloud DVR, along with most of the perks of the DIRECTV service. This is the live streaming service to go for if you're a sports fan, since it offers an excellent variety of sports channels and content. It can be pricey, though.
Frequently asked questions
What's the difference between a DVR and a cloud DVR?
A DVR is a physical device that records television programming, so you can watch it back at your leisure. A cloud DVR is a DVR that either stores your content in the cloud (like the Xfinity X1) or exists entirely in the cloud, with no physical hardware at all (like the YouTube TV DVR).
How does a cloud-based DVR work?
A typical DVR stores your recorded content on a hard drive inside the DVR box. A cloud DVR works by storing your content on a server owned by the TV provider, rather than on a hard drive. When you want to watch, the movies and shows are then streamed to you over the internet.
This has the advantage of being more portable, since you can access your recordings without physical access to the DVR. Cloud DVRs also usually have more storage space than local DVRs—in fact, many cloud DVRs offer unlimited storage.
Do you need a DVR if you have a smart TV?
Yes, you probably need a DVR, even if you have a smart TV. Smart TVs have internet connectivity and some apps to access common streaming services, but they don't tend to have DVR features.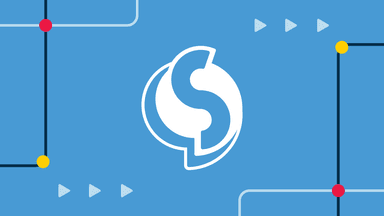 DVRs are one of the best things to happen to TV. After all, who has time to catch every single program right when it airs? When choosing a DVR, one of the main challenges is figuring out how much storage you need. In this article, we'll walk through all the details to help you determine how much storage space you need to store all your favorite movies, sports games, and shows.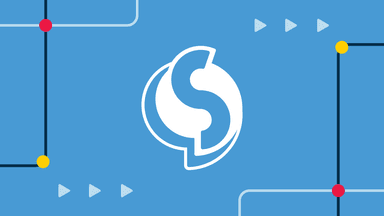 When it comes to TV and entertainment streaming, there are two main ways to watch: on-demand and live. The difference between on-demand and live TV streaming is that on-demand content is available whenever you want it, while live TV streaming follows a program (similar to traditional TV programming). You have to be available to watch a program when it airs or use a DVR to record it if you want to watch later.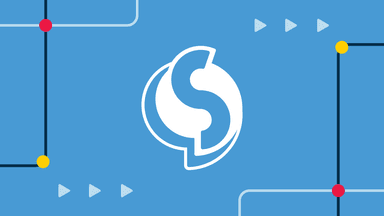 Making the jump from cable to streaming TV is a choice a lot of people are making these days: every major cable TV provider reported more customers cutting the cord than ever before. (1)
---
The people behind our research
We believe the best information comes from first-hand customer experience and methodical research by subject-matter experts. We never source information from "content farms," and we don't generate content using artificial intelligence (AI). You can trust that our recommendations are fact-checked meticulously and sourced appropriately by authentic, industry-recognized people.
Dave Schafer is a freelance writer with a passion for making technical concepts easy for anyone to understand. He's been covering the world of gadgets, tech, and the internet for over 8 years, with a particular focus on TV and internet service providers. When he's not writing, Dave can be found playing guitar or camping with his family and golden retriever, Rosie.
Bri Field has a background in academia, research writing, and brand marketing. She has edited scientific publications, conference papers, digital content, and technical communications. As Assigning Editor, she enjoys ensuring all content is accurate, clear, and helpful. In her free time, you can find her in the kitchen trying a new recipe, out on a hike, or working through her massive TBR list.